Tracklist
1-01

–

Cirillo For Citizens Of Rave City

Rave City - The Anthem (Step 3 Mix)

Lyrics By – Carlo Andrea RaggiMusic By – Alberto Frignani, Cristian CamporesiProducer, Recorded By – DJ Cirillo*, Sensoria (2)

3:53

1-02

–

AWeX

Get With It

Written-By, Producer – Thorsten Adler, Tom Wax

6:21

1-03

–

DJ Hooligan

Sueno Futuro (Wake Up And Dream) (Edit Version)

Written-By – F. Tomiczek*, I. Kays*

3:46

1-04

–

Hardsequencer

The Sound Of Transformation

Music By, Words By – Kai Lippert*

6:23

1-05

–

Cherrymoon*

Conflictation

Written-By, Arranged By, Producer – A. Stephenson*, Y. Deruyter*

10:37

1-06

–

Commander Tom

Are Am Eye?

Producer – Commander Tom, Ray Boye*Written-By – Commander Tom, Peter Pan (3)

3:26

1-07

–

Lenny Dee & Rave City Squad*

Push Da Tempo

Written-By, Producer, Mixed By, Arranged By – DJ Micalizzi*, Lenny Dee

5:40

1-08

–

DJ Gizmo & The Dark Raver

We Got Our Own Thang

Written-By, Mixed By, Producer – F. Salee*, S. Sweet*

5:20

1-09

–

DJ Paul* + Darrien Kelly

Code Red

Written-By, Producer – Darrien Kelly, Paul Elstak

4:30

1-10

–

Ilsa Gold

Dreadlock Hollyday

Written-By [Credits To] – Lee Newman, Michael WellsWritten-By, Producer – Ilsa Gold

7:15

1-11

–

Bassface Sascha Feat. Blue Mauritio

Vril 7

Featuring – Blue MauritioWritten-By, Producer, Mixed By – Bassface Sascha

6:48

1-12

–

Beanfield

Charles

Written-By, Arranged By, Producer – Jan Krause, Michael Reinboth

6:20

Special House EP
2-01

–

Frankie Knuckles Featuring Adeva

Whadda U Want (From Me)

Featuring – AdevaMixed By [For Def Mix Productions] – David MoralesProducer [For Def Mix Productions] – Frankie KnucklesProducer [For We Thang Productions, Inc.] – Danny MaddenWritten-By – Danny Madden, Frankie Knuckles, Lati Kronlund, Patricia Daniels

4:59

2-02

–

Joe T. Vanelli* Featuring Csilla

Voice In Harmony (Joe T. Vanelli Original Mix)

Bass, Drums – Fausto Intrieri, Joe T. Vanelli*Engineer [Assistant] – Fabio G.*, Fabio T.*Lead Vocals – CsillaProducer – Joe T. Vanelli*Written-By – Intrieri*, Jayti, Cassan*

6:30

2-03

–

Loop 7

The Theme (Legend Mix)

Engineer – David SussmanInstrumentation By, Performer – Satoshi TomiieWritten-By, Producer, Mixed By – Satoshi Tomiie

8:32

2-04

–

Donna Renee

Follow (Morel 's Club Mix)

Engineer – Anthony SaundersProducer [Additional], Remix, Keyboards – Carlton Carter, George MorelWritten-By [Co-Written] – Donna Renee, Doris DischnerWritten-By, Producer – George Brasch*

6:25

2-05

–

Yeah Bo!

Yeah Bo! (Groove On Mix)

A&R [Executive A&R - For DJ Syndicate] – Dino MichaelEngineer – Q. Foster*Vocals – BonganiWritten-By, Producer, Mixed By – Q. Foster*

7:35
Notes
Booklet:
1-01
Produced and Recorded at neverland Studio (FO) Italy in Summer '95.
(C) 1995 Arsenic Sound s.r.l.
(P) 1995 Rave City Records
1-02
Publisher: UCM Music Publishing/EMI Songs, Songs og Logic
(P) Plastic City 1995
(C) Plastic City.1995
Licenced from Plastic City/Under Cover Music Group
1-03
ISRC DE-A61-95-6-116-0 • LC 3732
Hanseatic/Warner Chappell/EMI Publishing
(P) 1995 eastwest records GmbH
mit freundlicher Genehmigung der eastwest records GmbH
1-04
Published by Low Spirit Music/BMG UFA
(P) 1995 Motor Music GmbH Hamburg
1-05
Published by Nanada/Lighting Music. Originally released as Cherrymoon Trax III
Mit freundlicher Genehmigung von Logic Records
(C) 1995 Lighting Records NV
(P) 1995 Lighting Records NV
1-06
Published by Edition Attraction / EMI Songs • Licensed from Noom Records
(P) 1995 Noom Records
(C) 1995 BMP
1-07
Publishing: Dee Man Music ASCAP
Licensed from Industrial Strength Records.
(P) Industrial Strength Records 1995
(C) Industrial Strength Records 1995
1-08
(P) 1995 Combined Music
(C) 1995 Combined Music
1-09
Artist: DJ Paul and DJ Darrien Kelly
(C) 1995 Elstak Music
(P) 1995 Rotterdam Records
1-10
(P) 1995 Metronome Musik GmbH
(C) 1995 Copyright Control
1-11
(P) 1995 Smokin' Drum Recordings
(C) 1995 Smokin' Drum Recordings
1-12
(C) 1995 Edition Klangwart, Alster Musik Verlag HH.
Mit freundlicher Genehmigung v. Compost Records
(P) 1995 Compost Records
2-01
Produced for Def Mix Productions and We Thang Productions, Inc.
Mixed for Def Mix Productions
Published by Def Mix adm. by BMG Songs, Inc./Patricia Daniels Music (ASCAP)/Danvic Publishing Company (BMI)., BMG Music Publishing
(P) Virgin Records America, Inc.
(C) Virgin Records America, Inc.
2-02
Produced at JTC Recording Studio-Milan
Many Thanks to Marco Dalle Luche
Publishing by Jeyti Music-Milan 1995
(P) 1995 Dreambeat Records
2-03
Written, produced and mixed for Def Mix productions.
Mixed at Quad Recording Studios, NYC
Mit freundl. Genehmigung von Zyx Music
(P) 1994 Strictly Rhythm Recordings Inc.
(C) 1994 Strictly Rhythm Recordings Inc.
2-04
Written and produced for Dobra Productions.
Published by Dobra Publishing/BMG Ufa 1995
(P) 1995 Amber records, a division of Dobra Music
2-05
Recorded at Rhythm of Life Studios
(P) 1995 Rave City Records licenced from Rhythm of Life Recordings South Africa.
(C) 1995 Interactive Music Publ. adm. by BMG Ufa Musikverlag

Rear:
(P) 1995 Metronome Musik GmbH.
Original sound recording by Metronome Musik GmbH, Distributed by PV
Compiled by Mediapool (Christine Kalkhof), Tanzdiebe (Götz Scheffel & Tom Hilner) & Warehouse Inc. (Rene Vaitl)
Design by © 1995 Grafiction München (Wolfgang Götz)

Die Tanzdiebe GmbH (logo)

1-03 is listed as "DJ Holligan - Sueno Futuro".
1-04 is listed as "Hardsequencer - The Sound Of Transformation (Gary D. Remix)
1-07 is listed as "Lenny Dee & Rave City Squad - Push Da Tempo".
1-10 is (and has originally been released as) a remix of Technohead - "I Wanna Be A Hippy".
1-12 is listed as "Michael Reinboth - Charles".
2-03 is listed as "Satoshi TomIie - Loop 7 - The Theme (Legend Mix)". (The I in TomIie being a capital "i", not a lowercase "L".) on rear tracklist. Booklet tracklist is correctly written as "Satoshi Tomiie".
Barcode and Other Identifiers
Barcode: 7 31452 59412 9
Barcode (String): 731452594129
SPARS Code: DDD
Label Code: LC 0270
Rights Society: B.I.E.M. STEMRA
Other (Cat. Number CD1): 525942-2
Matrix / Runout (CD1): 525 942-2 01 /
Matrix / Runout (CD1, Mould Ring): MADE IN GERMANY BY PMDC B
Mastering SID Code (CD1): IFPI L003
Mould SID Code (CD1): IFPI 01K5
Other (Cat. Number CD2): 525943-2
Matrix / Runout (CD2): 525 943-2 01 +
Matrix / Runout (CD2, Mould Ring): MADE IN GERMANY BY PMDC A
Mastering SID Code (CD2): IFPI L003
Mould SID Code (CD2): IFPI 0162
Seller Terms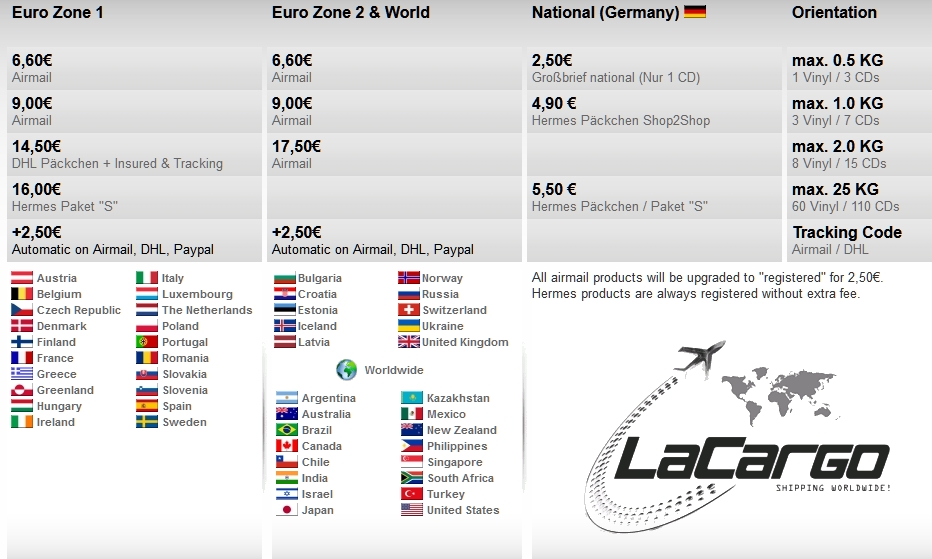 Germany

Standard: 4,25€
1.0 KG / max. 3x 12"
unversichert als DHL Warensendung **ACHTUNG!!! NUR NOCH BIS 31.05.2019**
Registered: 5.50€
25 KG / max. 50 x 12"
versichert via Hermes
Europe & Worldwide airmail standard
6.60€
0.5 KG / max. 1 x 12"
9.00€
1.0 KG / max. 3 x 12"
Flatrate offers EU-Zone 1*




















11.00€
2.0 KG / max. 8 x 12"
16.00€
25 KG / max. 50 x 12"
*EU-Zone 1 = Austria, Belgium, Bulgaria, Croatia, Cyprus, Czech Republic, Denmark, Estonia, Finland, France, Greece, Hungary, Ireland, Italy, Latvia, Lithuania, Luxembourg, Malta, Netherlands, Poland, Portugal, Romania, Slovak Republic, Slovenia, Spain, Sweden and United Kingdom
"Registered" upgrade (tracking code):
2.50€
optional on all airmail products
_______________________________________
Weight calculation
Vinyls
1 12" Vinyl Maxi Single* ~ 0.20 KG
1 12" LP* ~ 0.25 KG
2 12" LP* (Double-LP) ~ 0.40 KG
CDs
1 CD Maxi / Album* ~ 0.10 KG
2 CD (Compilation)* ~ 0.20 KG
3 CD (Box)* ~ 0.25 KG
*Depending on individual covers, press weight, extras.
All items served as supplied. This includes original cases (if not declared otherwise - check comments & grading).
We store all items in protective plastic sleeves (CDs & Vinyls) from the day we take them in stock.
Note that we will require packing space for stiffeners and packaging on every sending (+ 0.30 KG).
Discogs can automaticly calculate and add shipping to the total so you can straight pay on checkout.
_______________________________________
Communication & Order processing
If you have questions regarding your order, please use the communication form in the relevant order so we can assist quickly.
All other requests can be sorted either via PM or email.
We use status updates on discogs to inform you about the processing of your order.
Most items are ready to ship when you order them, some items might require a few days until they're ready.
We will keep you updated on your Discogs order page.
Items can be added until the order is paid for (merge).
If single items are unavailable, you can decide if you want to cancel the entire order, get a partial refund or select replacement.
We'll ship all paid orders a.s.a.p.[!] However, due to the remote location of our warehouse, we only ship 3 times a week.
After shipping, please allow the package a reasonable amount of days to arrive.
We ship from a remote location near Hamburg, Germany.
Most international airmail items are delivered within
14 days
after shipping
. Overseas shipping delays may occur randomly.
Please note that requesting tracking codes require you to use REGISTERED shipping method on checkout.
We will have internal documents for all orders, no matter if standard or registered, so assistance can be provided for every order.
_______________________________________
Packaging
For extra safety packaging, we use special polystyrol material plus recycled cardboard.
Every package is carefully packaged.
polyfoam cuts by Docado Dalet.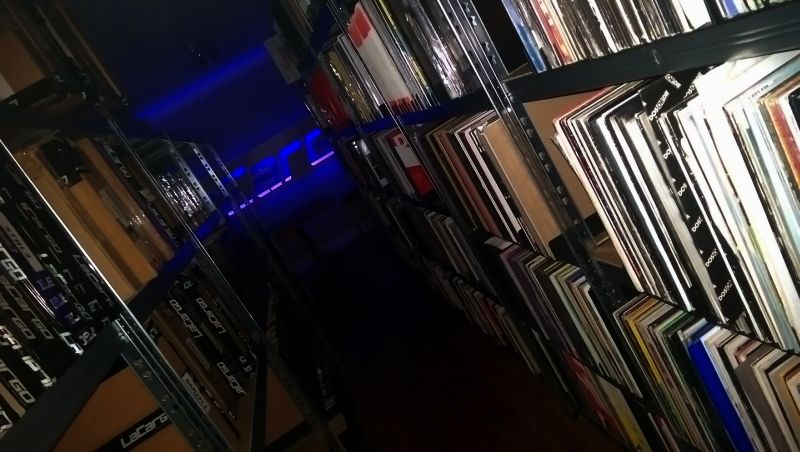 _______________________________________
Payments
We accept:
Paypal
,
Bank Transfer (SEPA)
.
We can't charge credit cards, but most of them can be used in paypal.
We do not add any charges for payment methods, but banking charges for currency conversion are for the buyer.
We do not charge extra for packaging and will use stiffening material to ensure safe shipments.
_______________________________________
LaCargo is a division of Slideout Music Germany.
+ Professional Discogs Seller since 2006
+ VAT registered
+ Fast delivery at low shipping rates
+ Quality packaging, international airmail proof
+ Free insights via social media updates
_______________________________________
audiofiles: © LaCargo | optionally taken from digital sources.
Umsatzsteuer-Identifikationsnummer (USt - IdNr): DE242853283
Contact:
sales@lacargo.de
Website:
www.lacargo.de
Facebook:
facebook.com/lacargogermany
Twitter:
twitter.com/LaCargo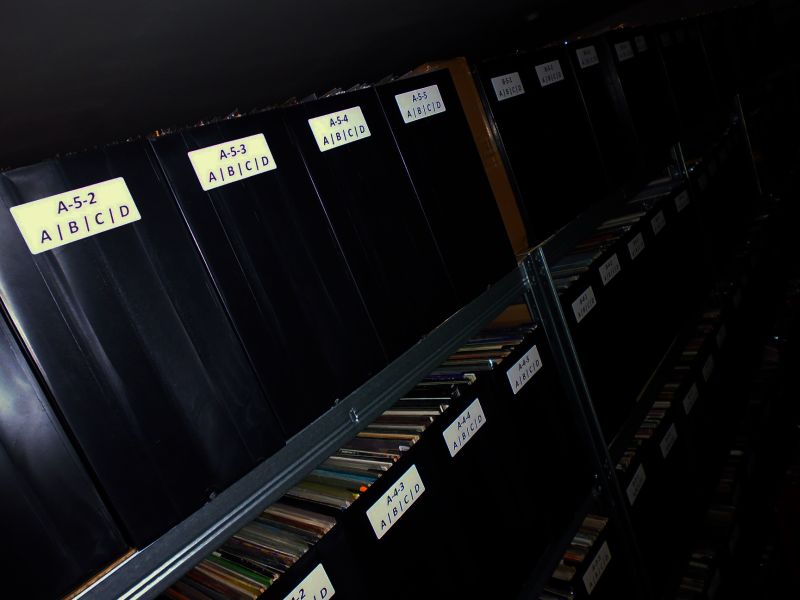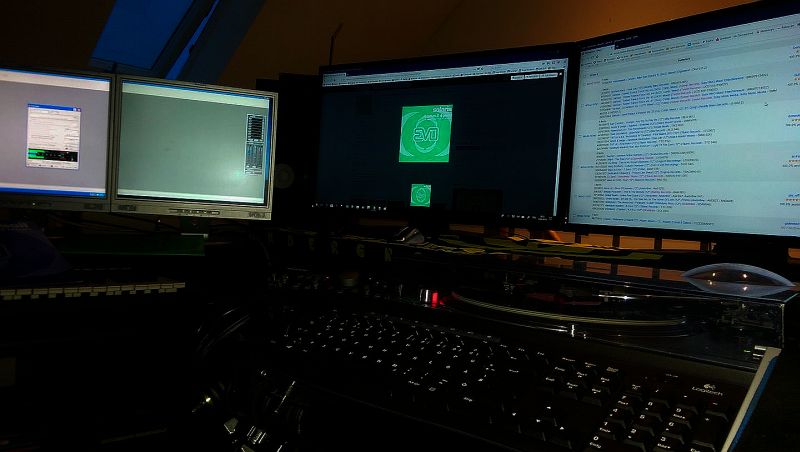 Recommended from this seller