Various ‎–
United Dance Collection - House - Bass - Trance - Techno - PSI Trance - Acid - Drum & Bass - Ambient - Trip Hop - Hardcore
Label:
Format:
CD, CD-ROM, Compilation, MP3 CD 128 kbps

Country:
Germany
Released:
25 Apr 2000
Genre:
Electronic
Style:
Electro, Trance, Techno, Goa Trance, House, Trip Hop, Breaks, Breakbeat, Hardcore, Hard Trance, Happy Hardcore, Ambient, Drum n Bass, Jungle, Acid, Acid House, New Beat, Downtempo
Notes
Contains all 10 volumes of from the series
United World Of Dance For Party People
in .mp3 format encoded at 128kbps. Total data size is of 639MB.
The following compilations are missing these tracks from originals:-
BASS: 21 to 25
AMBIENT: 13 and 14
DRUM & BASS: 12 and 13
ACID: 10 to 13
Mix names as found on the individual releases are all missing and some track titles are not fully listed on cover.
Total playtime as per cover: 11 hours, 3 minutes, 16 seconds.
℗ 2000 Selected Sound Courier
© JM Sontel AG.
Distributed by SSC Selected Sound Courier AG.
Artwork by FMCG - First Media Consulting Group, Germany
Compilation © by Softwerk
Made in Czech
Url/logo on disc: moremp3.de
Barcode and Other Identifiers
Barcode: 7619929507724
Matrix / Runout: 5528.2003-7
Rights Society: OSA
Seller Terms
I DO NOT charge paypal fees!
Priority airmail to all countries worldwide.
Europe (whole Europe including Russian Federation and all Mediterranean countries with Israel):
1 CD - €3.00
2 CDs - €4.50
3 CDs - €5.50
4CDs + more will be weighed accordingly
Rest of the world:

1 CD - €5
2 CDs and more will be weighed accordingly
Registered Mail: to any destination and package size add €5.00 to the normal postage price.
Above prices are for 'normal packaged' CDs. Box sets or CD's with heavy booklets will cost more to ship. The exact postage amount is specified in the description of the item in the listing. Conversely, CD singles in slimcases, cassettes and 1 CD digipaks are usually lighter and the reduced postal fee is in the description of the item too.
You will notice that most items have "
Sleeve Condition
: Not Graded". This means that the cover is in good condition and there's nothing to write about; all defects would have otherwise been documented.
I have some items which will be sent for free with any order upon request. The free CD will be sent without the case with of course the covers. No extra cost for postage. Click here to see what items are being given away.
(nb:no free CD can be given with a purchased cassette)

Please: if you want an item for free don't 'buy' it also but leave a message with your order that you wish to have that CD or contact me beforehand so that I can unlist item and reserve it for you. Also don't buy a CD of those marked 'also given for free with any order' requesting a free CD also with it.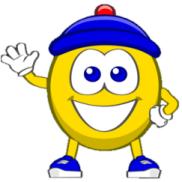 ***Feel free to contact about anything - quick reply always guaranteed !***
MY ITEMS ARE ALWAYS REALISTICALLY PRICED
But if you are still unsure about hitting the buy button, here's the buying motivator: