Various ‎–
Hard-Trance X-Plosion XII
Label:
Series:
Format:
CD, Compilation, Mixed
CD, EP

Country:
Germany
Released:
1998
Genre:
Electronic
Style:
Trance, Hard Trance
Tracklist
1-01

–

Fire & Ice

Lost Emotions

Written-By, Producer – Jürgen Leyers*, Laurent Veronnez*

7:55

1-02

–

Final Fantasy

I Close My Eyes (Technoclub Mix)

Written-By, Producer – D. Hastik*, R. Fritsch*

2:59

1-03

–

MC Jump

Wrong Is Right

Written-By – Andrea Boari, Mauro Farina, Paolino Nobile

4:21

1-04

–

Extreme Trax

Final Fantasy

Written-By, Producer – Dirk M.I.K.E. Dierichs*, Yves Deruyter

6:49

1-05

–

Space Frog

Lost In Space 98 (Yves Deruyter Remix)

Remix – Yves DeruyterWritten-By – C.Merlin*

6:02

1-06

–

Les Sauvages

Tainted Love (M.I.K.E. Mix)

Producer – Les SauvagesRemix – M.I.K.E.Written-By – Ed Cobb

4:57

1-07

–

Mystic Chord

Nightmare (Freddy Mix)

Written-By, Producer – A. Bugle*, Steve Frame

3:30

1-08

–

Planet Fuse

Silent Wishes (Egoist Mix)

Remix – EgoistWritten-By, Producer – Stefan Muß

6:40

1-09

–

Loving Loop

Start 2 Party

Music By, Words By – Franz Merwald

4:30

1-10

–

Cocooma

District Of Power

Written-By, Producer – A. Reetz*, A. Girisken*

3:21

1-11

–

Phobia (9)

Don't Stop Me

Music By, Words By – Stefan Twirdy

2:57

1-12

–

Vortex

My Command

Written-By, Producer – Marlon Jürs

5:07

1-13

–

Club Disciples

Physially

Written-By, Producer – Carsten Marth, Kay Marco Kegel*

3:36

1-14

–

Chris Daniels

Shockwave

Written-By, Producer – DJ Mellow-D

5:42

1-15

–

Plastic Enemy

No House

Written-By, Producer – DJ Gollum, Jan Hendrik Geßner*

5:36

EDM Trance EP
2-01

–

Nero vs. Avari

Trancemission

Written-By, Producer – Derek Avari & Mike Nero*

4:15

2-02

–

DJ Pierre Hiver & DJ M. Hammer*

Ain't No Stupid Girl

Written-By, Producer – Mario Hammer & Patrick Wintter*

5:10

2-03

–

Sunset (2)

Lost You

Written-By, Producer – DJ Mellow-D, Denis Girisken

5:56

2-04

–

Liquid Motion

Be Free (Pacha Club Mix)

Written-By, Producer – Christian Adam (2), Slobodan Petrovic*

5:51
Notes
℗+© EDM Music Productions GmbH 1998

Front cover reads: "Hard-Trance X-Plosion XII - Vol. 12 - inclusive EDM Trance EP and Sticker".
Track 1-02 misses mix title.
Barcode and Other Identifiers
Barcode (Text): 4 015698 842326
Barcode: 4015698842326
Label Code: LC 6172
Rights Society: GEMA
Matrix / Runout (CD 1): GLIMEX GmbH Hamburg, Nr. 980658/1
Matrix / Runout (CD 2): GLIMEX GmbH Hamburg, Nr. 980658/2
Mastering SID Code (CD 1 + CD 2): IFPI L622
Seller's Shipping Information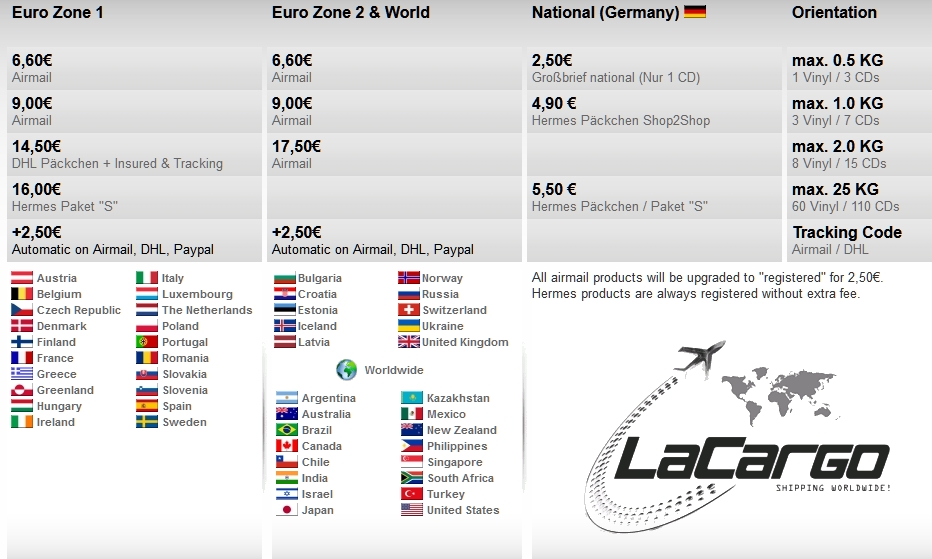 Germany

Standard: 4,25€
1.0 KG / max. 3x 12"
unversichert als DHL Warensendung
Registered: 5.50€
25 KG / max. 50 x 12"
versichert via Hermes
Europe & Worldwide airmail standard
6.60€
0.5 KG / max. 1 x 12"
9.00€
1.0 KG / max. 3 x 12"
Flatrate offers EU-Zone 1*




















11.00€
2.0 KG / max. 8 x 12"
16.00€
25 KG / max. 50 x 12"
*EU-Zone 1 = Austria, Belgium, Bulgaria, Croatia, Cyprus, Czech Republic, Denmark, Estonia, Finland, France, Greece, Hungary, Ireland, Italy, Latvia, Lithuania, Luxembourg, Malta, Netherlands, Poland, Portugal, Romania, Slovak Republic, Slovenia, Spain, Sweden and United Kingdom
"Registered" upgrade (tracking code):
2.50€
optional on all airmail products
_______________________________________
Weight calculation
Vinyls
1 12" Vinyl Maxi Single* ~ 0.20 KG
1 12" LP* ~ 0.25 KG
2 12" LP* (Double-LP) ~ 0.40 KG
CDs
1 CD Maxi / Album* ~ 0.10 KG
2 CD (Compilation)* ~ 0.20 KG
3 CD (Box)* ~ 0.25 KG
*Depending on individual covers, press weight, extras.
All items served as supplied. This includes original cases (if not declared otherwise - check comments & grading).
We store all items in protective plastic sleeves (CDs & Vinyls) from the day we take them in stock.
Note that we will require packing space for stiffeners and packaging on every sending (+ 0.30 KG).
Discogs can automaticly calculate and add shipping to the total so you can straight pay on checkout.
_______________________________________
Communication & Order processing
If you have questions regarding your order, please use the communication form in the relevant order so we can assist quickly.
All other requests can be sorted either via PM or email.
We use status updates on discogs to inform you about the processing of your order.
Most items are ready to ship when you order them, some items might require a few days until they're ready.
We will keep you updated on your Discogs order page.
Items can be added until the order is paid for (merge).
If single items are unavailable, you can decide if you want to cancel the entire order, get a partial refund or select replacement.
We'll ship all paid orders a.s.a.p.[!] However, due to the remote location of our warehouse, we only ship 3 times a week.
After shipping, please allow the package a reasonable amount of days to arrive.
We ship from a remote location near Hamburg, Germany.
Most international airmail items are delivered within
14 days
after shipping
. Overseas shipping delays may occur randomly.
Please note that requesting tracking codes require you to use REGISTERED shipping method on checkout.
We will have internal documents for all orders, no matter if standard or registered, so assistance can be provided for every order.
_______________________________________
Packaging
For extra safety packaging, we use special polystyrol material plus recycled cardboard.
Every package is carefully packaged.
polyfoam cuts by Docado Dalet.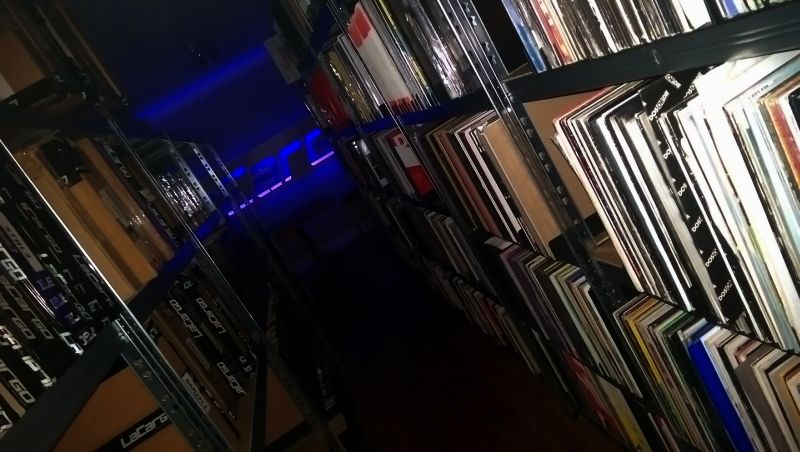 _______________________________________
Payments
We accept:
Paypal
,
Bank Transfer (SEPA)
.
We can't charge credit cards, but most of them can be used in paypal.
We do not add any charges for payment methods, but banking charges for currency conversion are for the buyer.
We do not charge extra for packaging and will use stiffening material to ensure safe shipments.
_______________________________________
LaCargo is a division of Slideout Music Germany.
+ Professional Discogs Seller since 2006
+ VAT registered
+ Fast delivery at low shipping rates
+ Quality packaging, international airmail proof
+ Free insights via social media updates
_______________________________________
audiofiles: © LaCargo | optionally taken from digital sources.
Umsatzsteuer-Identifikationsnummer (USt - IdNr): DE242853283
Contact:
sales@lacargo.de
Website:
www.lacargo.de
Facebook:
facebook.com/lacargogermany
Twitter:
twitter.com/LaCargo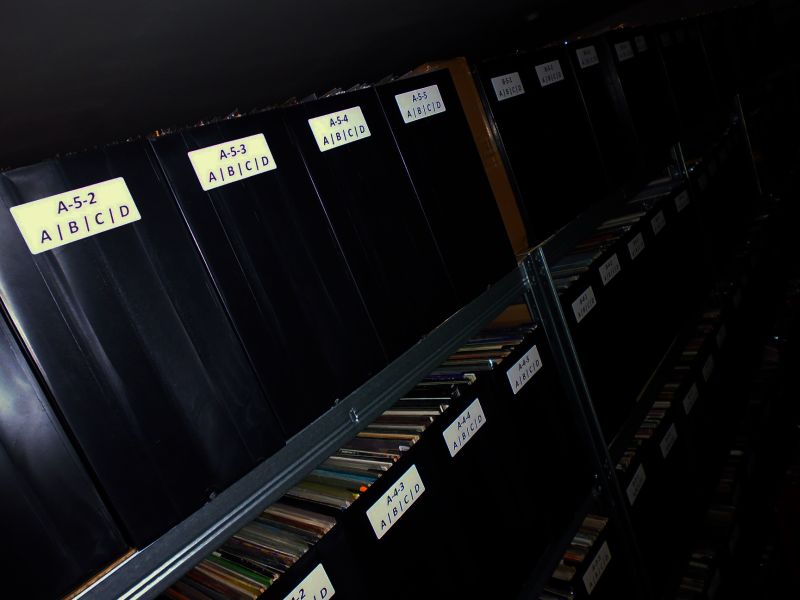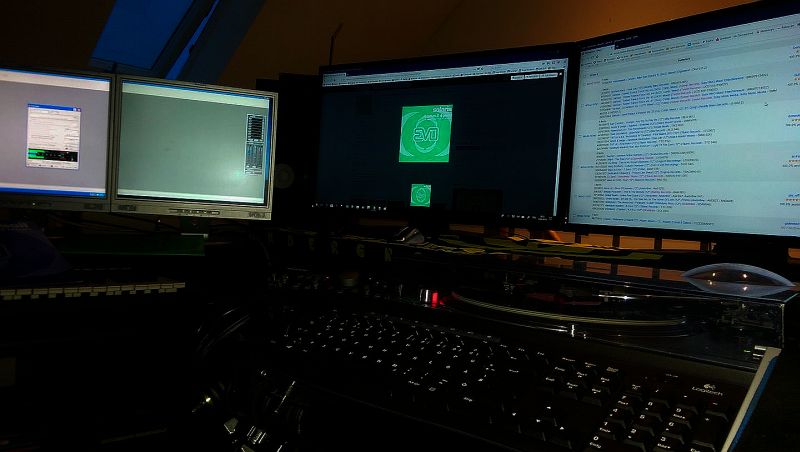 Recommended from this seller