Various ‎–
Planet Bass II - The Present
Label:
Series:
Format:
2 × CD, Compilation

Country:
Germany
Released:
Aug 1996
Genre:
Electronic
Style:
Trance, Acid, Hard Trance
Tracklist
1-01

–

Gain Force

X-Emption (Mandala Remix)

Remix – MandalaWritten-By – Andreas Kettenbach, Joachim Keil

6:15

1-02

–

Commander Tom

Are Am Eye? (Jon The Dentist Remix)

Producer – Commander Tom, Ray Boye*Remix – Jon The DentistWritten-By – Commander Tom, Peter Pan (3)

6:46

1-03

–

Massimo Vivona

Trafex

Producer, Written-By – Massimo Vivona

8:55

1-04

–

DJ Energy

Believer (Commander Club Dub)

Producer, Written-By – Commander Tom, DJ Energy, Ray Boye*Remix – Commander Tom

7:42

1-05

–

Andy Trex

Pulse Fiction (Trex 1)

Producer, Written-By – Andy Trex, Commander Tom

6:30

1-06

–

Adventists*

Destination

Producer, Written-By – C.Schek*

8:21

1-07

–

Ezee Posse*

Everything Starts With An E (Brainstorm Remix)

Producer – Jeremy Healy, Simon RogersProducer [Additional] – Gregor Dietz, Raymund Beyer*Remix – BrainstormWritten-By – Geary*, Healy*, Rogers*

8:15

1-08

–

Tom De Luxe Presents Waterhouse

That's The Way (I Like It)

Presenter – Tom De LuxeProducer, Written-By – Commander Tom

7:34

1-09

–

Wave Captain

Dark & Dusty

Producer, Written-By – Jan Friedrich

7:16

1-10

–

Tesox

Sensual Sign

Producer, Written-By – Andreas Horwath, Tilman Bussler*

7:03

1-11

–

Phuture

We Are Phuture (Joey Beltram Remix)

Producer, Written-By – E. Smith*, H. Jackson*, N. Jones*Remix – Joey Beltram

4:08

2-01

–

Canyon

Cosmos

Producer, Written-By – A. Adams*, J.Gest*

8:05

2-02

–

Cybordelics

Adventures Of Darma

Producer, Written-By – Varga*, Schmidt*, Zemanec*, Fuhrmann*

8:30

2-03

–

Paul van Dyk

Beautiful Place (Just Beautiful)

Producer – Jens Wojnar, Paul van DykWritten-By – Johnny Klimek, Paul van Dyk

6:56

2-04

–

Non Eric

Rays

Producer, Written-By – Non Eric

5:03

2-05

–

Little Jam

Alone In The Desert (Kennedy Club Mix)

Producer, Written-By – Caucasuss, DJ Little Jam*

6:47

2-06

–

MikeroBenics

Cat & Canary (A Cat Tries To Fly Mix)

Producer, Written-By – Ben Elvis Mettin, DJ Mike S.*

8:23

2-07

–

Overcharge Feat. G-Meter

Whiplash

Producer – Marc SteinmeierWritten-By – G-Meter, Marc Steinmeier

5:46

2-08

–

Sourmash

Pilgrimage To Paradise (Hardfloor Remix)

Producer, Written-By – Wesson*, Osbourne*, Jones*Remix – HardfloorRemix [Credited To], Producer [Additional] – O.Bondzio*, R.Zenker*

6:59

2-09

–

Maxwellhouse

Hotel Habbit

Producer, Written-By – Max Reich

6:59

2-10

–

Hollinger*

Eonlux

Producer, Written-By – Bernd Hollinger

8:16

2-11

–

Wax Scientists

Sonic Blaster

Producer, Written-By – DJ Tom (4), Norman Feller

6:56
Notes
UCMG Germany

1-08: labeled as "Waterhouse Feat. Tom De Luxe - That's The Way"
Barcode and Other Identifiers
Barcode (Text): 4 017866 160225
Barcode: 4017866160225
Label Code: LC 6247
Rights Society: GEMA
Seller's Shipping Information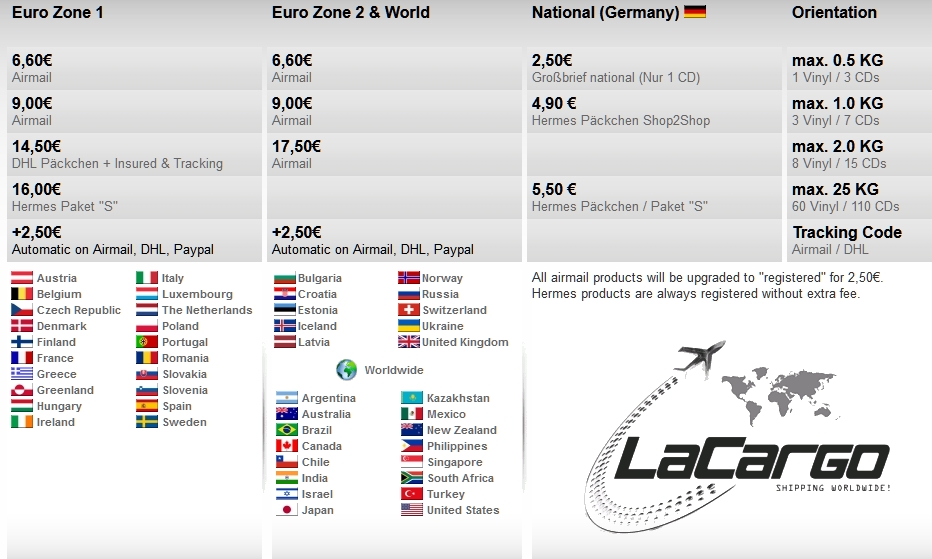 Germany

Standard: 4,25€
1.0 KG / max. 3x 12"
unversichert als DHL Warensendung
Registered: 5.50€
25 KG / max. 50 x 12"
versichert via Hermes
Europe & Worldwide airmail standard
6.60€
0.5 KG / max. 1 x 12"
9.00€
1.0 KG / max. 3 x 12"
Flatrate offers EU-Zone 1*




















11.00€
2.0 KG / max. 8 x 12"
16.00€
25 KG / max. 50 x 12"
*EU-Zone 1 = Austria, Belgium, Bulgaria, Croatia, Cyprus, Czech Republic, Denmark, Estonia, Finland, France, Greece, Hungary, Ireland, Italy, Latvia, Lithuania, Luxembourg, Malta, Netherlands, Poland, Portugal, Romania, Slovak Republic, Slovenia, Spain, Sweden and United Kingdom
"Registered" upgrade (tracking code):
2.50€
optional on all airmail products
_______________________________________
Weight calculation
Vinyls
1 12" Vinyl Maxi Single* ~ 0.20 KG
1 12" LP* ~ 0.25 KG
2 12" LP* (Double-LP) ~ 0.40 KG
CDs
1 CD Maxi / Album* ~ 0.10 KG
2 CD (Compilation)* ~ 0.20 KG
3 CD (Box)* ~ 0.25 KG
*Depending on individual covers, press weight, extras.
All items served as supplied. This includes original cases (if not declared otherwise - check comments & grading).
We store all items in protective plastic sleeves (CDs & Vinyls) from the day we take them in stock.
Note that we will require packing space for stiffeners and packaging on every sending (+ 0.30 KG).
Discogs can automaticly calculate and add shipping to the total so you can straight pay on checkout.
_______________________________________
Communication & Order processing
If you have questions regarding your order, please use the communication form in the relevant order so we can assist quickly.
All other requests can be sorted either via PM or email.
We use status updates on discogs to inform you about the processing of your order.
Most items are ready to ship when you order them, some items might require a few days until they're ready.
We will keep you updated on your Discogs order page.
Items can be added until the order is paid for (merge).
If single items are unavailable, you can decide if you want to cancel the entire order, get a partial refund or select replacement.
We'll ship all paid orders a.s.a.p.[!] However, due to the remote location of our warehouse, we only ship 3 times a week.
After shipping, please allow the package a reasonable amount of days to arrive.
We ship from a remote location near Hamburg, Germany.
Most international airmail items are delivered within
14 days
after shipping
. Overseas shipping delays may occur randomly.
Please note that requesting tracking codes require you to use REGISTERED shipping method on checkout.
We will have internal documents for all orders, no matter if standard or registered, so assistance can be provided for every order.
_______________________________________
Packaging
For extra safety packaging, we use special polystyrol material plus recycled cardboard.
Every package is carefully packaged.
polyfoam cuts by Docado Dalet.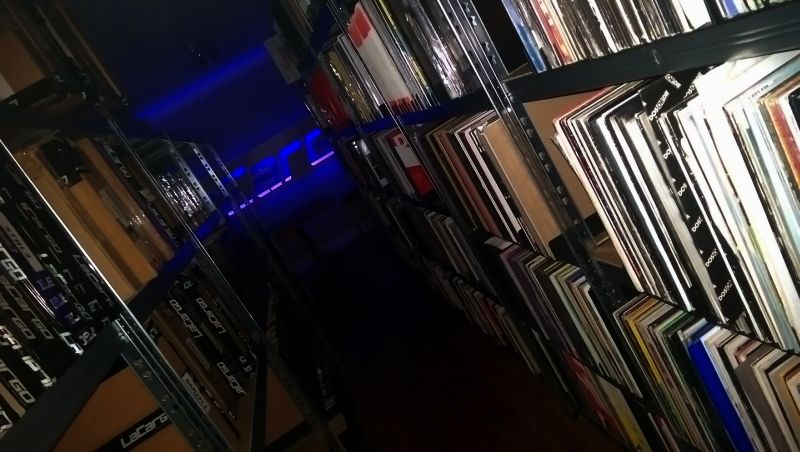 _______________________________________
Payments
We accept:
Paypal
,
Bank Transfer (SEPA)
.
We can't charge credit cards, but most of them can be used in paypal.
We do not add any charges for payment methods, but banking charges for currency conversion are for the buyer.
We do not charge extra for packaging and will use stiffening material to ensure safe shipments.
_______________________________________
LaCargo is a division of Slideout Music Germany.
+ Professional Discogs Seller since 2006
+ VAT registered
+ Fast delivery at low shipping rates
+ Quality packaging, international airmail proof
+ Free insights via social media updates
_______________________________________
audiofiles: © LaCargo | optionally taken from digital sources.
Umsatzsteuer-Identifikationsnummer (USt - IdNr): DE242853283
Contact:
sales@lacargo.de
Website:
www.lacargo.de
Facebook:
facebook.com/lacargogermany
Twitter:
twitter.com/LaCargo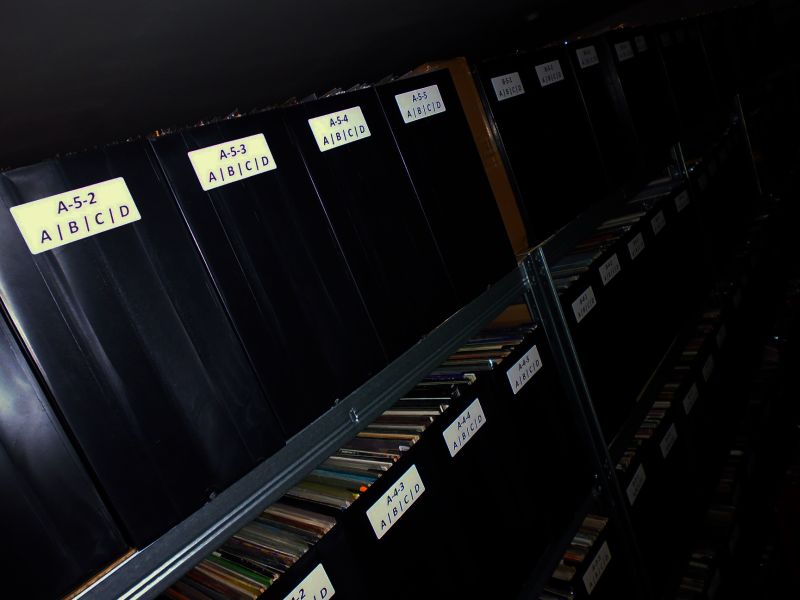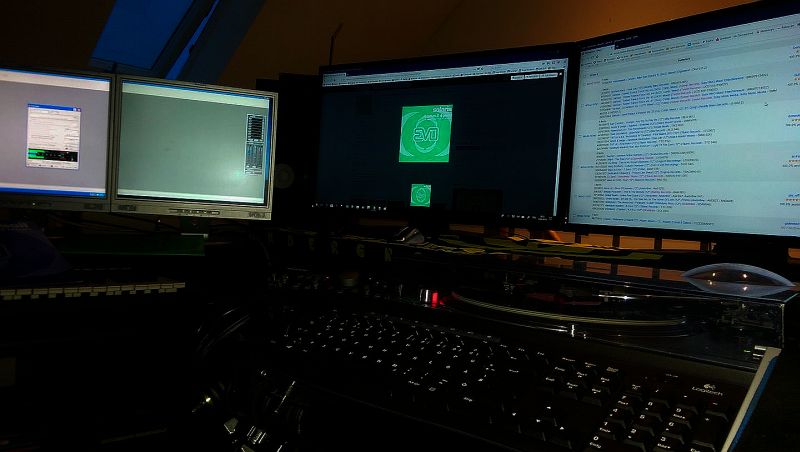 Recommended from this seller