Various ‎–
Nordic Lounge Weekend (Your Guide To Contemporary Stockholm)
Label:
Format:
CD, Compilation

Country:
Sweden
Released:
29 May 2006
Genre:
Electronic
Style:
House, Future Jazz, Downtempo
Tracklist
1

–

Yukijobo

Supernova Sky

Lyrics By, Music By – E. Niklasson*, J. Eriksson*Vocals – Y. Nagano*

3:43

2

–

Cinque Cento

Missing

Written-By – B. Sildnes*, T.D.Nicholson*

3:29

3

–

Stateless

Falling Into (Swell Session Boy Wonder Remix)

Remix – Swell SessionVocals – J. Bäckelie*Written-By, Producer – A. Saag*

5:08

4

–

Saine

Donny

Written-By, Producer, Performer – Saine

4:36

5

–

Cloud

Summer Rain

Written-By, Producer – A. Berg*

3:53

6

–

Duccu

Metropolis (Full Version)

Written-By, Producer – Duccu

4:10

7

–

Hird

Keep You Kimi (Plej Remix)

Remix – A. Niklasson*, PlejWritten-By, Producer, Words By [Additional Words] – C. Berg*

5:38

8

–

Flower Of Cables

Alright

Written-By, Producer – P. Almqvist*

4:29

9

–

Bugge Wesseltoft

Existence

Composed By – B. Wesseltoft*

5:29

10

–

Jol

Life In The Sun

Written-By, Producer – J. Eriksson*

2:57

11

–

Ralph Myerz & The Jack Herren Band

You Never Come Closer

Written-By – B. Egerbladh*, F. Cowan*

5:02

12

–

Embee*

Drop Me By The Stairs

Composed By, Arranged By – M. Bergkvist*Composed By, Arranged By, Producer, Mixed By – Embee*Mixed By – V. Vargas*Trumpet – K. Lidell*Vocals – L. Kumberg*, V. Liftig*

5:50
Notes
Released in a 4-panel digipak with clear CD tray. A 48-page booklet "Your Guide To Contemporary Stockholm" is attached to the inside of the left panel. Also printed behind CD tray is a competition to win a weekend in Stockholm by registering on www.nordiclounge.com and inserting the given code.

Credits to guide:

Cover Photo:
John Gripenholm
www.johngripenholm.com
Model:
Vendela Wokberg / Mikas
Stylist:
Matilda Hyttsten
Make up:
Johanna Karlsson / Mikas
Photography - Stockholm Guide:
Martin Adolfsson
www.martinadolfsson.com
Editor restaurants & bars:
Johan Åkesson
Editor selected stores, shops and hotels:
Devi Brunson
Art direction & layout:
Tobias Berving

This compilation P + C DNM - Dealers Of Nordic Music

Track 3 has the title written as "Falling Into You" instead of "Falling Into".
Barcode and Other Identifiers
Barcode (Text): 8 81641 00023 5
Barcode: 881641000235
Matrix / Runout: DICENTIA DNMCD012 OR071727
Mould SID Code: IFPI 17C1
Rights Society: BIEM/NCB
Seller Terms
I DO NOT charge paypal fees!
Priority airmail to all countries worldwide.
Europe (whole Europe including Russian Federation and all Mediterranean countries with Israel):
1 CD - €3.00
2 CDs - €4.50
3 CDs - €5.50
4CDs + more will be weighed accordingly
Rest of the world:

1 CD - €5
2 CDs and more will be weighed accordingly
Registered Mail: to any destination and package size add €5.00 to the normal postage price.
Above prices are for 'normal packaged' CDs. Box sets or CD's with heavy booklets will cost more to ship. The exact postage amount is specified in the description of the item in the listing. Conversely, CD singles in slimcases, cassettes and 1 CD digipaks are usually lighter and the reduced postal fee is in the description of the item too.
You will notice that most items have "
Sleeve Condition
: Not Graded". This means that the cover is in good condition and there's nothing to write about; all defects would have otherwise been documented.
I have some items which will be sent for free with any order upon request. The free CD will be sent without the case with of course the covers. No extra cost for postage. Click here to see what items are being given away.
(nb:no free CD can be given with a purchased cassette)

Please: if you want an item for free don't 'buy' it also but leave a message with your order that you wish to have that CD or contact me beforehand so that I can unlist item and reserve it for you. Also don't buy a CD of those marked 'also given for free with any order' requesting a free CD also with it.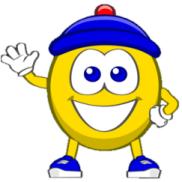 ***Feel free to contact about anything - quick reply always guaranteed !***
MY ITEMS ARE ALWAYS REALISTICALLY PRICED
But if you are still unsure about hitting the buy button, here's the buying motivator: