Label:
Format:
2 × Vinyl, 12", Album, Reissue

Country:
US
Released:
Sep 2007
Genre:
Electronic, Funk / Soul
Style:
Leftfield, Abstract, Experimental, Disco
Notes
Actual cat#: TEG-76530-1

2007 Reissue with extra tracks.
Seller Terms
Automatic Cancellation Policy:
Orders will be cancelled if payment is not received within 4 days.
---
PLEASE READ THIS RULE: PLEASE ALLOW UPTO 30 DAYS FOR ITEM TO ARRIVE.
i shall say it again, as so many people can not read it correctly:
PLEASE ALLOW UPTO 30 DAYS FOR ITEM TO ARRIVE
PLEASE ALLOW UPTO 30 DAYS FOR ITEM TO ARRIVE
IF YOU DO NOT UNDERSTAND THIS PLEASE TO NOT MAKE AN ORDER WITH ME.
i WORK AWAY IN THE WEEK AND CAN ONLY DO THIS IN MY SPARE TIME
ONCE AGAIN I SHALL SAY IT
PLEASE ALLOW UPTO 30 DAYS FOR THE ITEM TO ARRIVE
Getting to many people not understand this rule (seller terms) and then leaving neutral or negative feedback, because the have not read the seller term which they agreed to or just can not understand this.
I have even put it in capitals and stated it 4 times, so you can try and understand this.
NO offers on items UNDER £20.00.
PLEASE ALLOW 30 DAYS TO ARRIVE. January and February have been very busy
I am shiping 100 records a week, this is the fastest I can go. Sorry. it 's only 1 person here not a army.
OFFERS ONLY when switched on - I ONLY ACCEPT ITEMS OVER £35, CAN NOT BE UNDER LAST SOLD HIGHEST PRICE.
I Work in a Hospital in the week, away from home, I will pack on Saturdays, Sundays and ship on Monday or as soon as I can.
At busy times, I will be now be turning off the listing. I have not gone anywhere, but to slow the orders being received. So I can keep up with the orders I have already received and relist item for sale again once I am ready take orders again.
I shall provide tracking number to all orders.
no items can be sent without tracking. I get to many orders go missing with or without tracking.
Buyer are required now to pay within a maximum of 4 days from date of invoice. (New Discogs Policy)
NO OFFERS UNDER HIGHEST SELLING PRICE. thanks
PLEASE READ THIS >>>
PLEASE MAKE SHORE YOUR PAYPAL ADDRESS IS UP TO DATE. (Paypal seller's protection policy)
ITEMS WILL BE SHIPPED TO YOUR PAYPAL ADDRESS.
NO FEES - VAT is included in the price.
PAYMENT ACCPETED - PAYPAL,
-------------------------------- CREDIT CARD / Google Pay / Apple Pay, ask for this invoice or pay direct via my website. look at my profile to link to my website,
Items will only be sent to the registered Paypal address as per discogs terms and conditions
------------------------------------
7" or CD
£3.99 - Second Class (CD or 7") + £2.00 every extra item
£4.99 - Second Class Recorded (CD or 7") + £2.00 every extra item
12" or 10" records
£5.99 - Second Class - 1 item only - value under £20.00 +£2.00 every extra item
£6.99 - Second Class Recorded + £2.00 every extra item
£7.99 - First Class Recorded + £2.00 every extra item
double 7"/10"/12"/LP = 2 items
triple 7"/10"/12"/LP = 3 items
---
----------------------------
WORLDWIDE:
-----------------------------------------
--
£17.99 - International Signed for + £5.00 every extra item (PAYPAL or Credit/Debt Card)
All item are fully guaranteed and will be replaced if i have another copy, If not i shall send you a FULL refund
double CD/7"/10"/12"/LP = 2 items
triple CD/7"/10"/12"/LP = 3 items
Orders can not be cancelled once item has been paid for, or shipped
REFUNDS : Paypal charges a 20p for a non-refundable transaction fee, Paypal does not refund this transaction fee, this can not be refunded back to you when refunding your paypal payment.
Returns
please contact me if you need to return. Buyer pays the return shipping cost
please contact me first before leaving negative feedback.
Please allow 1-5 days to reply to your message, as I have a day job and I only do this part time
.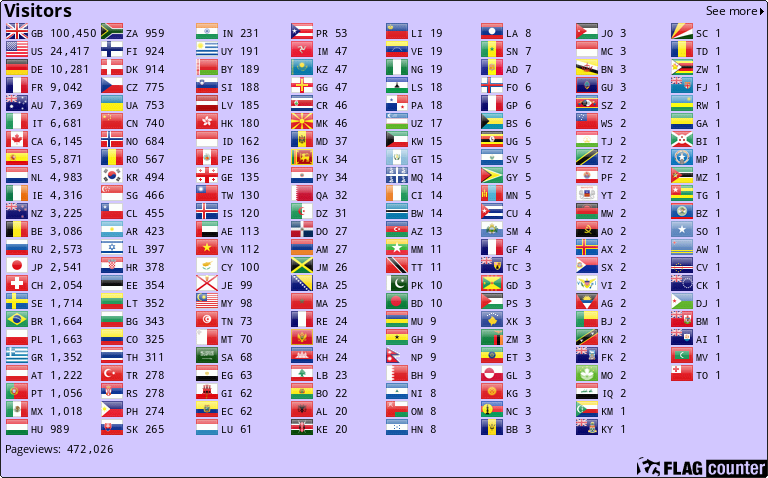 Recommended from this seller