Tracklist
| | | |
| --- | --- | --- |
| A | Digital (Original Mix) | |
| AA1 | Digital (Alternative Mix) | |
| AA2 | Digital (Bonus Remix) | |
Credits
Design

– Alex Jenkins

Written-By [Vocals], Performer [Performed By]

– Juiceman*

Written-By, Producer [Produced By]

– El-B
Notes
Published by: Copyright Control © Locked On Records 2000
Side A plays at 45 RPM. Side AA plays at 33 ⅓ RPM.
Barcode and Other Identifiers
Matrix / Runout (Side A stamped runout): LOCKED 025 A-1-1- l
Matrix / Runout (Side B stamped runout): LOCKED 025 AA-1-1- l
Seller Terms
Automatic Cancellation Policy:
Orders will be cancelled if payment is not received within 4 days.
---
WE ARE GENERALLY SHIPPING ONCE A WEEK. SOME ORDERS MAY BE DISPATCHED THROUGHOUT THE WEEK
BUYERS ARE RESPONSIBLE FOR SHIPPING / CUSTOMS & IMPORT FEES
CLICK HERE OR THE BOX BELOW FOR OUR GLOBAL VINYL SHIPPING RATES
CONTACT US FOR A CD SHIPPING QUOTE
REMEMBER YOU ARE ENTERING INTO AN AGREEMENT IF YOU MAKE OFFERS OR BUY AT SALE PRICES. SUBTOTALS CANNOT BE ALTERED ONCE AN OFFER IS ACCEPTED OR ORDER IS PLACED
PLEASE PAY VIA BANK TRANSFER (PREFERABLE FOR RETURN BUYERS), YOUR PAYMENT CARD OR PAYPAL
PAYPAL TRANSACTIONS ARE ALWAYS SENT TO A PAYPAL ADDRESS (ENGLISH FORMAT PLEASE) ENSURING PROTECTION
Do not forget to check your wantlist for combined shipping
Click here to familiarise yourself with Discogs' "How To Grade" guide
********************************************************************************************************************************
▪
International buyers - please ensure you understand English or use a Translator so we can communicate efficiently
▪
Our global shipping rates
are among the lowest compared to most small & large sellers on the marketplace keeping charges economic and as low as possible! 📦 🚚 ✈ 🌏
▪
Contact us
for bulk orders as we can get a
cheaper shipping quote
via courier. For example, we estimate that UK orders weighing up to 15 kilos (approximately 65 records or 45 LPs (i.e. with covers) can be delivered within 2 business days for as little as £10.00 🚚 )
▪
Shipping charges for subtotals of £20 GBP or above are charged at Registered / Signed For rates
▪
Sensible offers are considered on all stock at our discretion. Please do not make "all or nothing" offers! Whenever you make an offer you commit to pay at your offer price as you would with a normal order.
Feel free to
send a private message
if you want to negotiate a mutually agreeable deal with
upfront offers
📨
▪
Sellers - please abstain from making offers ⛔ 🚫 (unless you wish to do so in bulk ✅ )
▪
No time wasters please
. Do not buy or make offers if you do not intend to pay
▪ Buyers who
renege on payment
after 4 days (without at least communicating to offer what we deem as a legitimate reason why) may be blocked from making further purchases and
risk having a restriction put on their buyer account by Discogs management
▪ Paid PayPal orders which are subsequently refunded, e.g. due to an incorrect address, are subject to their 30p fee
▪
Please ask 📨
if you have any pertinent queries
before buying
, e.g. regarding
item conditions
or
audio samples
that are
not provided with listings
- we may be able to upload a snippet 🎧
▪ Communication is always maintained with buyers; order statuses are updated at all stages of each transaction
▪ Before packing, all records are wiped with a special formulated solution as part of the service
▪ Records are securely packaged inside corrugated cardboard mailers & sealed with 'FRAGILE' tape
▪ Buyers will be informed or refunded should any flaws be recognised
prior
to dispatch
▪ Orders are shipped without undue delay following a cleared payment.
UK 'Special Delivery by 1pm' orders are dispatched the following working day
🚚
▪ A certificate of postage is obtained with every shipped order
▪
We handle mail orders online. Viewings or pick-ups are not possible
💻
▪ Please bear in mind that everyone's view of Near Mint / VG+ / etc may differ
▪ If you feel upon receipt of your order that it has not been described accurately,
please contact us via your order page
to give us an opportunity to sort things out
before
leaving feedback or opening a PayPal dispute
📨
▪ Like all humans - sometimes we make mistakes. If we have made a mistake we endeavour to rectify it ASAP
▪
All returns must be authorised
Thanks for your attention. We sincerely hope you have a pleasant shopping experience with us!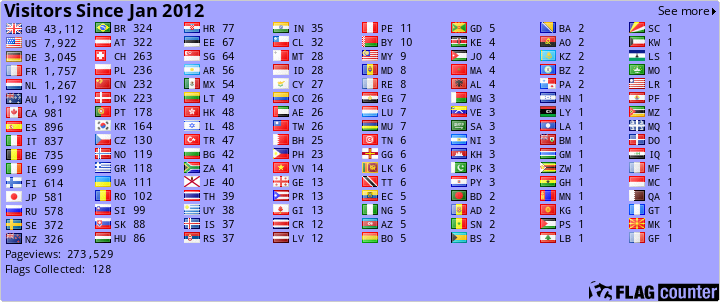 Recommended from this seller