France
Joined on March 7, 2007
Releases
Releases Rated 18,978
Rating Average 2.95
Marketplace
No seller rating
Buyer rating:
100.0% 507
Contributor Stats
Rank Points 62,470
Average Vote 4.03
Votes Received 7,462
Last 10 Day Average 4.07
Last 10 Day Votes Received 29
Groups

↑↑↑↑↑↑↑ Each friday 18h-20h CET, listen to me on RPL Electro ↑↑↑↑↑↑
[url=http://
http://rpl99fm.com/players-15
]RPL 99FM Webradio HERE ![/url]
Music... I love Music with a
M
Music is a state of mind.
Disco, 80's, Pop, Soul, Funk, Rock, New Beat, House, Techno, Trance, Lounge, Ambient... The genre doesn't matter.
Addicted to vinyls since year 2000.
It takes a lot of place, but... When you love...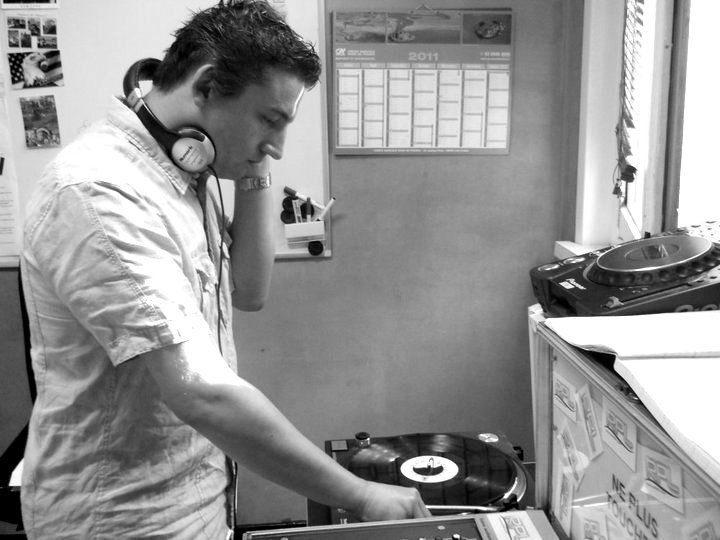 My favourite DJs
:
DJ George's
&
Frédéric Riesterer
Discogs items
: Useless to try to sell me something, if I want to buy a record, I don't need help... The Discogs automatic messages are enough for me. All contacts who propose me something to sell on Discogs will be added to my blocked users list... Definitely.
Ebay items
: You can send me the link, and I'll check if it interests me, thx.
Don't talk me about MP3, I
hate
this format.
MP3 has killed the only really excellent compression format : Minidisc.
So, I do NOT rip, sell, copy or make MP3's from my collection. Solicitation requests from users will be ignored and the user added to my blocked users list.
MY COLLECTION IS NOT FOR SALE.
Rated 1/5 or 2/5, just ask, and I'll consider...
My Rating
:
5:-D
: Exceptional, all-time favourite.
4:-)
: Excellent.
3:-|
: Good, nothing more.
2:-(
: Disappointing or not terrible.
1:°-(
: Musical tragedy, not my style or simply shit.
Excellent transaction with :
audiomicide
djtoinesales
kiwy
Paul-B
Magicclifford
manuxx59
Shhhht ! He's listening !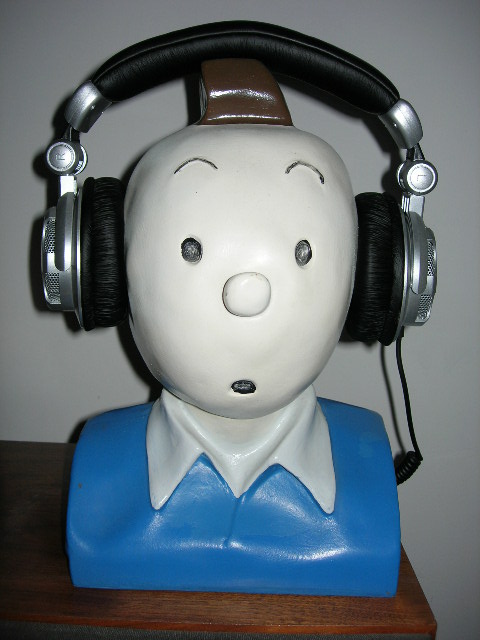 :-D
Moderator since 9th November 2007
Voter since 10th March 2008
NUMBER OF CURIOUS :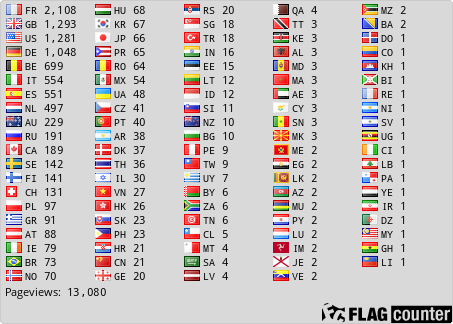 ;)
Notes :
™ ℠ N<sup>os</sup>
①②③④⑤⑥⑦⑧⑨⑩¹ ² ³
⓪
☹ ☺☻ ⦿ ℗ © ® ™ — iƒpi « » ——
< a href= "adress">text < /a >
ä à ò ó ß ù ú ü À É È Ê Î Ø Ô Ö Ü Û ñ Œ œ æ Æ Ç
☂ ⁂ ☃ ☼ ☆ ♪ ♫ ▷ △ ◁ ∇ ◊ ∆ Λ · € £ $ ¿ ¡ µ
³ ² ¢ § ° º × → ↓ ¦ | ± ‒ – № ≠ ٭ ✳ ✶ ♠ ♣ ♥ ♦ ♪ ♫ • ¼ ¾ ½ ⅓
℗ © ©℗ ℗© ℗&© ℗+© • ● ® ä à á â í ö ò ó ô ß ù ú ü ™ · • ♠ ♣ ♥ ♦ ♪ ♫ À É È Ê Î Ø Ô Ö Ü Û ñ Œ œ
æ Æ Ç ¿ ∇ Ʈ
Recent Activity

posted a comment on Kiasmos - Blurred EP.

5 days ago

Blurred EP is absolutely beautiful ! 6 tracks, 6 wonders. As all of their productions, this duo produce timeless releases. Stimming's & Bonobo's give 2 additional beauties.
"Kiasmos" : don't forget this duo, they are full of talent.

submitted Euphoria (45) - Epik / The Beat Goes.

22 days ago

posted a review of The Brothers Testas - Hot Spice.

about 1 month ago

The Yum Yum remix (issued in 1996) seems to be the same track as "Winc - Thoughts of a tranced Love (Black Lettuce Mix)"
Can someone explain this ? ;)

submitted Various - Cervo ® Limited Edition I.

3 months ago

submitted Christian Monique - Andromeda's Persecution EP.

3 months ago

submitted Luis Junior - Athens.

4 months ago

submitted zuhouse Rockers - Power.

6 months ago

submitted Luzon - The Baguio Track.

6 months ago

submitted Various - Xtra Nova Tracks.

6 months ago

submitted Deck 8-9 - I See The Music.

6 months ago

submitted I Fly - I Fly E.P..

6 months ago

posted a comment on DJ Kraft (2) - Killing Joke.

6 months ago

username33
Don't think it is the French one, Dj Kraft from Impakt teknokrat. Not sure.

no, these are two brothers, french DJs, from north of France ;)

submitted Rolling Tunes - First Impulse.

6 months ago

submitted Grymaice And Vince (72) And DJ White Frog - !? Live Meets Energy ?!.

6 months ago

submitted Various - The 1986 New-Years Apocalyps.

6 months ago

submitted Grymaice And Vince (72) And DJ White Frog - !? Live Meets Energy ?!.

6 months ago

submitted The People From Earth - Sunstorm.

6 months ago

submitted Wordenz - Pepito.

6 months ago

submitted DJ Massiv - Game Over.

6 months ago

submitted Loafer - Travelogue.

6 months ago

submitted Roland* - Funkateer.

7 months ago

submitted B.A* - 'And Then The Rain Falls Angel Moraes Rmx.

7 months ago

submitted Jenny D. Light* - No Reason.

7 months ago

submitted DJ Greg C - Hypnotic / The Phoning.

7 months ago

submitted Enigma - Sadeness Part I.

7 months ago

posted a comment on L.S.G. - The Hive (The Singles).

7 months ago

It's really incredible that no one comment has been left on this piece of art ! 'Down to earth' is for me the best emotional track of Oliver. How can we forget this gem ? It's totally timeless music. The power of the bass with the beauty of the melody, ...

See full review

submitted Anjunabeats - Volume 1 New Mixes.

8 months ago

submitted Madonna - Nothing Fails.

8 months ago

submitted Shape Navigator - Flow.

8 months ago

posted a comment on Sasha - Cloud Cookoo / Bloodlock.

8 months ago

I ABSOLUTELY agree with you, 'Cloud Cookoo' is just a masterpiece. Timeless classic !

posted a review of Maceo Plex - Solar Sampler.

about 1 year ago

"Solar detroit" is really my best emotion of the year 2015. Techno ? Probably, but melodic techno would be more appropriated.

This gem remains, of course, the sounds of Laurent Garnier's "acid eiffel" 22 years before.

The break between the 2 exploding ...

See full review

submitted Evective Scene - Travel To The Future.

about 1 year ago

posted a comment on Choice - Paris EP.

about 1 year ago

submitted Jimi Jules - Bogotá EP.

about 1 year ago

posted a comment on Apollo (18) - Les Mystérieuses Cités D'Or (Bande Originale De La Série Télévisée).

over 2 years ago

I totally agree with you. Some themes are missing, and that's too bad !

submitted Relations - Distorted Dream.

over 2 years ago

submitted Tritone - I Know You're Out There.

over 2 years ago

submitted Various - Untitled.

over 2 years ago

submitted Unknown Artist - Untitled.

over 2 years ago

submitted Various - The Correct Use Of Techno - Vol. 1 Disc I.

over 2 years ago

submitted Darkness - In My Dreams (Remix).

over 2 years ago

submitted I Don't Know - Give You Up EP.

over 2 years ago

submitted DJ Vince (2) - The Next.

over 2 years ago

submitted Pills - Fun-K-Tronic.

over 2 years ago

submitted DJ Chicken - Funky Chicken.

over 2 years ago

submitted Sals 8 Feat. K-Bizarre* - Downtown.

over 2 years ago

submitted DJs @ Work - Time To Wonder (The Clubmixes).

over 2 years ago

submitted The Weather Girls - Oh, What A Night.

over 2 years ago

submitted Sweaty Men Feat. MC Lady - Party People (Put'em Up, Put'em Up).

over 2 years ago

submitted Mox Epoque - Ride On Wings.

over 2 years ago