Kentucky
Joined on July 8, 2006
Releases
Releases Rated 9
Rating Average 3.89
Marketplace
No seller rating
No buyer rating
Contributor Stats
Rank Points 48
Average Vote 4.00
Votes Received 2
Last 10 Day Average N/A
Last 10 Day Votes Received 0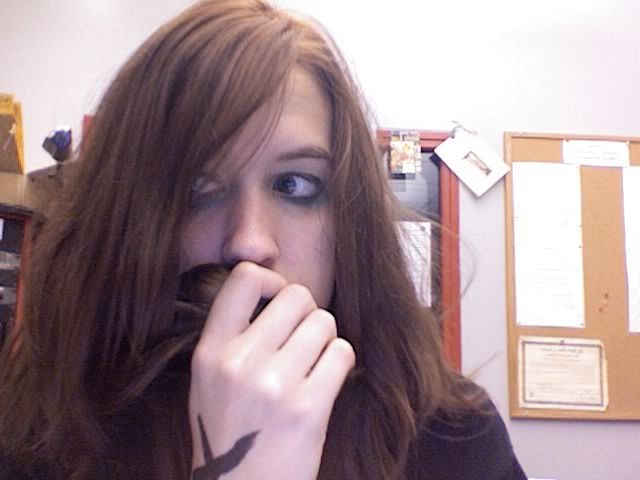 (Halloween, 2006.)
Yeah, I'm cool.
I'm a nineteen year old freshman Radio/TV Operations (Broadcasting) major at Western Kentucky University. I'm originally from a small town in central kentucky, but I love my new Bowling Green home.
I've only recently started to collect vinyl, but I'm starting to be very excited about it. I go record shopping online more times than I can afford and my best friend,
ShampooCell
& I are big about going out and record store hopping together.
I'm an Alkaline Trio & SSQ fanatic. Don't question it, just enjoy.
I've been in love with music for my entire life. It's the only passion I've had that has stayed true to me. I have a very diverse taste in music.
My favorite artists include:
Alkaline Trio
Matt Skiba
Dan Andriano
Heavens
Against Me!
Brand New
Taking Back Sunday
Samantha Fox
SSQ
Q (16)
Scritti Politti
Hellogoodbye
Street To Nowhere
Michael Dean (3)
Death Cab For Cutie
and much, much, more.
I'm also a fan of anything that
Vagrant Records
,
Drive-Thru Records
&
Victory Records
put out as a whole.
That's about it. :) I'm nice, and I don't bite (too hard.)