Montreal, Quebec
Joined on January 30, 2003
Releases
Releases Rated 21,638
Rating Average 3.75
Marketplace
Seller rating:
95.2% 86
Buyer rating:
100.0% 35
Contributor Stats
Rank Points 13,220
Average Vote 3.77
Votes Received 805
Last 10 Day Average N/A
Last 10 Day Votes Received 0
Groups
Submission Questions....embedding
1- there's a bug somewhere many CD and LP appear in Miscellaneous and NOT in Albums when they don't have Album Tag. >>April 2013 <<
2- Always Confusing:
Gatefold
in Notes or Format?
++March-April 2013 <<
RSG §6.1.5
6.1.5. The Free Text field should be used to describe;
* Any notable packaging (for example gatefold sleeves, Digipak etc ( see 6.1.6)
RSG §6.1.6
6.1.6.
Unless
any release that has the same title and format on the artist or label pages is also released
using different packaging
(for example a slimline jewel case and a Digipak), package description should not be added to the free text field, but
remain in the Release Notes
.
+++
Formatting Options / Text Formatting / Discogs Shortcuts
i.e.
Black Sabbath
+++
RSG §6.
RSG §6.1
Format + CD Matrix
Format Matrix: (SID Mastering Code) / (SID Mould Code)
(SID Mastering Code) / (SID Mould Code) (NOW Implemented as: Mastering SID Code / Mould SID Code)
SEE
:
IFPI
++
Self-released Label:
self-released
Not On Label:
RSG §4.4.1
++
Database Guidelines
RSG §1.
Guidelines
+++
BMG Direct Marketing + Columbia House:
Please do not add BMG Direct Marketing, Inc. as a label. Instead, please add the original label and its catalog number as the Label, while BMG Direct Marketing and its corresponding number should be added as the Record Company and 'Club Edition' added to the format from the dropdown menu.
+++
matrix manufacturers: Cintam sonopress and + must be entered as Pressed By not Made By according to Guideline.
+++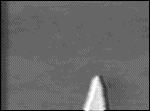 +++
http://www.discogs.com/help/voting-guidelines.html
+++
Some Mods told me to remove Album on LP and CD years ago. Then I stopped to add it.
But the database often place the CD in Miscellaneous instead of Album.
+++
Instrumental Music STYLE like James Last / Esquivel / Delgado can be added under checking HIP HOP then choosing Instrumental... Weird but True
+++
10,000 on Aug. 15, 2009
16,000 on Aug. 15, 2012
18,870 on March 2015
+++
+++