Toronto, Ontario, Canada.
Joined on December 4, 2007
Releases
Releases Rated 7,881
Rating Average 4.53
Marketplace
Seller rating:
100.0% 1,370
Buyer rating:
98.9% 89
Contributor Stats
Rank Points 13,298
Average Vote 3.94
Votes Received 1,586
Last 10 Day Average N/A
Last 10 Day Votes Received 0
Groups
Profile
CANADIAN MUSIC LOVERS
SHIPPING IS NOT $69.69, IT WILL BE FAR, FAR LESS. PLEASE ALLOW ME THE OPPORTUNITY TO ADJUST YOUR INVOICE BEFORE SENDING PAYMENT!
1 x LP shipping costs range from $12.00 CAD to $23.00 CAD (Remote/Northern locations)
Inquire with address for exact shipping quotes
Follow me on instagram for pics and sound samples of my listings, including early access to items not yet listed on discogs! @
pabloplato_records
, and check the accounts I follow for more goodies shipping from Canada or Canadian stores to visit when travelling!
Find pics of copies available for sale and audio samples from vinyl records on my instagram, @
pabloplato_records
slick mix + more
Visual Artist / Designer (Graphic / Interaction)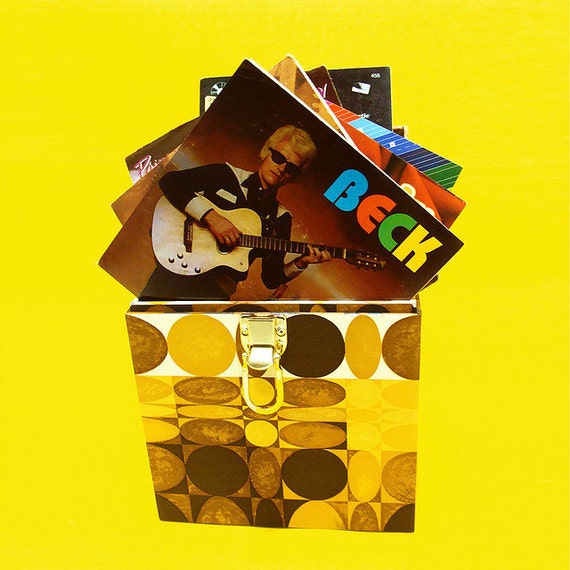 click here to purchase a handmade record box
① ② ③ ④ ⑤ ⑥ ⑦ ⑧ ⑨ ⑩ ⑪ ⑫ ⑬ ⑭ ⑮ ⑯ ⑰ ⑱ ⑲ ⑳
Recent Activity
Action
Description

submitted Matia Bazar - Il Meglio Dei Matia Bazar.

11 days ago

posted a review of The Advent - Time Trap Technik.

2 months ago

Original should come in the earlier brown Gigolo company sleeve (plain brown, no text). Repress comes in the later purple Gigolo Company sleeve, embossed with the web address along the top on one side.

submitted Various - Hot Trax 97.

2 months ago

posted a review of Orb* - Prism.

4 months ago

Anyone know what the HMP to the left of the track listing refers to?

submitted E.Z. Bitches - E.Z. Bitches.

5 months ago

posted a review of Ken Ishii - Overlap Edition 1/2.

6 months ago

Has anyone been able to figure out what's written inside the outer sleeve, in the valley fold of the spine?

submitted Martha Reeves & The Vandellas - Live!.

10 months ago

submitted Various - Megadance Latino (Rave•On).

about 1 year ago

submitted The Footclub - Furtherance EP.

about 1 year ago

submitted Fast Radio - Under My Thumb.

about 1 year ago

submitted Russell Hoban - Bread And Jam For Frances.

about 1 year ago

submitted Jean C. Roché - Oiseaux Mediterranéens - Maghreb Espagne Grèce.

about 1 year ago

submitted Rossini*, Rome Lyric Opera Orchestra*, E. Brizio* - Highlights From The Barber Of Seville.

about 1 year ago

submitted Edvard Grieg, Emil Gilels - Lyrische Stücke • Lyric Pieces 格里格:抒情小品集.

about 1 year ago

submitted Jan Hammer - Beyond The Mind's Eye.

about 1 year ago

submitted Soho (2) - Hippychick.

about 1 year ago

submitted Tony! Toni! Toné! - Feels Good.

about 1 year ago

submitted Urban Cookie Collective - Feels Like Heaven.

about 1 year ago

submitted Jon Secada - If You Go.

about 1 year ago

submitted Floorfilla - Italodancer.

about 1 year ago

posted a comment on FSOL* - We Have Explosive.

over 2 years ago

So will this be available at a later date un-numbered as a standard (but otherwise identical) release as they did with Yage 2019 and Cascade 2020?

submitted Buddy Merriam - Back Roads Mandolin.

over 2 years ago

posted a comment on Kate Bush - Kate Bush.

over 2 years ago

Based on the collection stats, the most common to rarests of the Canadian colour editions are the White, Gold, Green, Blue, Brown and Clear. The Red is a myth that has not been proven to exist.

submitted Robert Charlebois - Les Grands Succès Barclay Vol. 21.

over 2 years ago

submitted Jimmy Lunceford* - Powerhouse Swing - Dance Hall Days.

over 2 years ago

submitted George Clinton - Some Of My Best Jokes Are Friends.

over 2 years ago

submitted Philip Glass - Glassworks.

over 2 years ago

submitted Egberto Gismonti - Sol Do Meio Dia.

over 2 years ago

submitted Charles Mingus - Lionel Hampton Presents: The Music Of Charles Mingus.

over 2 years ago

submitted Charlie Haden, Carla Bley - The Ballad Of The Fallen.

over 2 years ago

submitted Cal Tjader - Good Vibes.

over 2 years ago

posted a comment on Japanese Telecom - Japanese Telecom.

over 2 years ago

Rather uninspired artwork :/
Glad I have an original with artwork from Demo Design.

posted a comment on Jasmine (2) - Satisfied.

over 3 years ago

Mariah did, in 1991. The team behind Jasmine obviously nicked it from her.

submitted Nev (2) - Busted / Round-A-Bout.

over 3 years ago

submitted Roy Strachan - Pluggy Song.

over 3 years ago

submitted 松竹歌劇団 - 吉例第33回 東京踊り主題歌.

over 3 years ago

submitted All Rounder And Lady Wonder - ...Here To Stay.

over 3 years ago

submitted Ghettovision - Transformers / Skill 4 Skill.

over 3 years ago

posted a comment on DMX Krew - Strange Directions.

over 3 years ago

I had no issues until D3, a moody downtempo tune, so you really notice the crackle. :(
Other than that, it was a great album and I don't hate myself for having bought it. It'll be one I'll be spinning again and often despite the flaw.


submitted Valerie M* - Show Me Love.

over 3 years ago

posted a comment on Orbital - In Sides / The Box.

over 3 years ago

Someone who owns this needs to do as high quality as possible digital transfer of The Box video and post it on youtube, please! It seems that the masters got tossed out by the labels (probably as the smaller labels got swallowed up by the majors) and...

See full review

submitted Robert Plant And The Strange Sensation - Molson Amphitheatre Toronto July 6, 2005.

over 3 years ago

submitted Pipedream - Quicksand.

over 3 years ago

submitted Golden Chile' - The Chozen One (Radio Edits).

over 3 years ago

submitted Holly Cole - Holly Cole.

over 3 years ago

submitted Various - Forward Ever - Backward Never - The Mayday Compilation Vol. II.

over 3 years ago

submitted Various - Songs Of The Sea.

over 3 years ago

submitted The House Of Haunt - Highway Horror CD Single.

over 3 years ago

submitted Pachelbel* - Pachelbel Canon And All The Best Baroque Favourites.

over 3 years ago

submitted Tony Massarelli - Tony Italiano.

over 3 years ago