UK
Joined on April 21, 2013
Releases
Releases Rated 11
Rating Average 4.36
Marketplace
Seller rating:
99.8% 893
Buyer rating:
100.0% 41
Contributor Stats
Rank Points 38,081
Average Vote 3.95
Votes Received 2,055
Last 10 Day Average 4.06
Last 10 Day Votes Received 34
Groups
Gen. Sir Anthony Cecil Hogmanay Melchett
"If nothing else works, a total pig-headed unwillingness to look facts in the face will see us through. Baaaah!"
Buyer, seller, lover of music and proud volunteer at the John Peel Centre for Creative Arts
If I comment or vote on your submissions please do not take it personally. Users sometimes forget that Discogs is primarily a data base with a marketplace attached, not the other way round.
https://www.discogs.com/forum/thread/800403#7947012
DTF "Fix it if you can. Comment if you can't. Vote correct if correct. Vote neg if the last comment was ignored or if the last editor is the update bot or an inactive/closed/banned user."
50 most popular cat no's in database
https://www.discogs.com/forum/thread/716053
Releases that potentially need title fixes
https://www.discogs.com/forum/thread/717316
submissions with ? or empty catalog number
https://www.discogs.com/forum/thread/774322
Clean Up projects
https://www.discogs.com/forum/thread/774240
A list of common mistakes
https://www.discogs.com/lists/Common-Mistakes/317861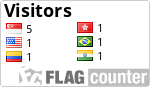 Image FAQ's
https://www.discogs.com/forum/thread/751153
Needs Changes:
https://www.discogs.com/search/?needs_changes=true&format=&track=&barcode=&genre=&anv=&catno=&year=&contributor=&advanced=1&style=&title=&country=&artist=&label=&credit=&submitter=&type=release
http://www.discogs.com/master/create
Recent Activity

submitted Elis James + John Robins - #89 - The Isolation Tapes: How Has Our Podcast Become This?.

3 days ago

submitted Deacon Blue - City Of Love.

6 days ago

submitted No Artist - Preparing For Emergencies What You Need To Know.

6 days ago

submitted Elis James And John Robins - #88 - Base Gravy, French Shame And Dave's Big Joke.

8 days ago

submitted Elis James + John Robins - #87 - The Isolation Tapes: Chris Packham's Rabbit Affray.

10 days ago

submitted Elis James And John Robins - Episode 2 - Sting Revelations & Some Brand New Cocktails.

13 days ago

submitted Elis James And John Robins - Episode 1 - John's Childhood Poetry, Billy Zane Trivia & Some Heartfelt Textual Healing.

13 days ago

submitted Elis James And John Robins - #69 - Elis Doesn't Know Where The Falkland Islands Are.

15 days ago

submitted Elis James + John Robins - #68 - The Isolation Tapes: 50,000 Johns And Lou Sanders.

15 days ago

submitted Elis James + John Robins - #67 - The Isolation Tapes: Movie Blunders: The Movie.

15 days ago

submitted Elis James + John Robins - #66 - The Isolation Tapes: Backstreet Bakers.

15 days ago

submitted Elis James And John Robins - #65 - Brummie Shakespeare And James Acaster.

15 days ago

submitted Elis James + John Robins - #64 - The Isolation Tapes: A Mechanical Hug.

15 days ago

submitted Elis James + John Robins - #63 - The Isolation Tapes: Blank Canvas Robins.

15 days ago

submitted Elis James And John Robins - #62 - Better Than The Ashes.

15 days ago

submitted Elis James + John Robins - #61 - The Isolation Tapes: Having A Big Cry.

15 days ago

submitted Elis James + John Robins - #60 - The Isolation Tapes: Johnny Two Sheds.

15 days ago

submitted Elis James And John Robins - #59 - Hands Hands Hands.

15 days ago

submitted Elis James + John Robins - #58 - The Isolation Tapes: Crying In The Urinals.

15 days ago

submitted Elis James + John Robins - #57 - The Isolation Tapes: Little Lord Fauntleroy's Blue Tick Wallpaper.

15 days ago

submitted Elis James And John Robins - #56 - Isolation Vents, Exciting Mortgage Emails And John Deacon Masks.

15 days ago

submitted Elis James + John Robins - #55 - The Isolation Tapes: James Dean Didn't Get Hay Fever, Did He?.

15 days ago

submitted Elis James + John Robins - #54 - The Isolation Tapes: Crows And Crohn's.

15 days ago

submitted Elis James And John Robins - #86 - Well Dimensions, Crap Mountains And Dave's Hot Meat.

15 days ago

submitted Kojey Radical - Cashmere Tears.

15 days ago

submitted Elis James + John Robins - #85 - The Isolation Tapes: Hares And Rabbits - The Conclusion.

16 days ago

submitted Kojey Radical Feat Mereba - Same Boat.

21 days ago

submitted Elis James And John Robins - #84 - Richard Osman, Sexy Silence And John's Rubbish Book.

22 days ago

submitted Elis James And John Robins - #53 - Hull4Heroes, Merkel's House Party And 800 Kilos Of Soil.

23 days ago

submitted Elis James + John Robins - #52 - The Isolation Tapes: Clever Old Dagda.

23 days ago

submitted Elis James + John Robins - #51 - The Isolation Tapes: Clock On, Clock Off.

23 days ago

submitted Elis James And John Robins - #50 - Clean Gin, The Good Deed Feed And Keegan's Great Speech.

23 days ago

submitted Elis James And John Robins - #49 - The Driving Range (Bonus #content).

23 days ago

submitted Elis James And John Robins - #48 - Tasty Sanitisers, Mistaken Drug Mules And Eating Eggs Forever.

23 days ago

submitted Elis James And John Robins - #47 - Board Games (Bonus #content).

23 days ago

submitted Elis James And John Robins - #46a - Retired Golf Pros, Snooker Cues And West Country Larkin.

23 days ago

submitted Elis James And John Robins - #46b - Retired Golf Pros, Snooker Cues And West Country Larkin.

23 days ago

submitted Elis James And John Robins - #45 - Producer Dave's Guide To Manchester (Bonus #Content).

23 days ago

submitted Elis James And John Robins - #44 - Blunderstorms, Cryptic Crosswords And John's 2012 Rebrand.

23 days ago

submitted Elis James And John Robins - #43 - Chesham United Commentary (Bonus #Content).

23 days ago

submitted Elis James And John Robins - #42 - Quiz Controversies, Cake Drawing And The Dan Walker Masterclass.

23 days ago

submitted Elis James And John Robins - #41 - Escape Room (Bonus #content).

23 days ago

submitted Elis James And John Robins - #40 - Harry Potter Jobsworths, Alex Horne And The Want Of Prince.

23 days ago

submitted Elis James And John Robins - #39 - Bowling (Bonus #content).

23 days ago

submitted Elis James And John Robins - #37 - Crazy Golf (Bonus #Content).

23 days ago

submitted Elis James And John Robins - #36 - Fingers On Pies, Whatsapp Fails And Bubble Bath Decadence.

23 days ago

submitted Elis James And John Robins - #35 - Peak Times, Chippy Tunes And The Viscount Of Value.

23 days ago

submitted Elis James And John Robins - #34 - Elis's Ginormous Lev, Dirty Shame And Boots Trolley Dashes.

23 days ago

submitted Elis James And John Robins - #33 - Adrian's Fat Tongue, Mind Scenarios And Football Stickers.

23 days ago

submitted Elis James And John Robins - #32 - Topless Cooking, London Buses And Andy Zaltzman.

23 days ago