Copenhagen, Denmark
Joined on July 2, 2003
Releases
Releases Rated 1,102
Rating Average 3.67
Marketplace
Contributor Stats
Rank Points 2,587
Average Vote 4.00
Votes Received 12
Last 10 Day Average N/A
Last 10 Day Votes Received 0
Groups
Profile
Feel free to contact me with any questions you might have on my moderations - don't ask me to vote your pendings, questions will be ignored.
I'm 26 years, and live in Copenhagen, Denmark, where I study medicine.
The study takes much of my time now, so unfortunately I don't have that much time for my music passion right now.
Besides music, I love snowboarding & all kinds of sports.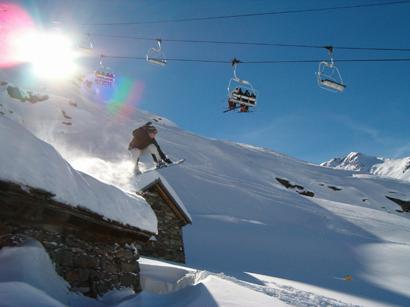 Snowboarding @ Val Thorens winter 2004.
Recent Activity
Action
Description

posted a comment

that has since been deleted.

over 18 years ago

posted a review of Taucher & Tandu* Pres. Tantau - Mansonate.

over 18 years ago

DJ Taucher & DJ Tandu teams up for their first real collaboration - and what a team!

While they're previosly best known for more cheesy trance, 'Mansonate' is a much more more progressive oriented, dark, driving track.

Do not get fooled by the...

See full review

posted a review of Solarstone Presents Elizabeth Fields - Speak In Sympathy.

over 18 years ago

The vocals definately make this track complete - Elizabeth Fields' voice is simply fantastic.

Everybody who likes this track, should definately check out the "bootleg" 2 Players vs. Elizabeth Fields - Signet Sympathy on the Lost Language Exhibition...

See full review

posted a review of PQM* - You Are Sleeping (Remixes).

over 19 years ago

In my opinion, the Luke Chable Vocal Pass was one of the biggest progressive tunes of 2003.

The haunting beats combined with the vocals creates a monster tune, that destroys the dancefloor.

On a sidenote - I don't know if my copy of this...

See full review