South Korea, Daejeon
Joined on December 15, 2014
Releases
Releases Rated 449
Rating Average 4.87
Marketplace
No seller rating
Buyer rating:
100.0% 173
Contributor Stats
Rank Points 2,585
Average Vote 4.71
Votes Received 51
Last 10 Day Average N/A
Last 10 Day Votes Received 0
Groups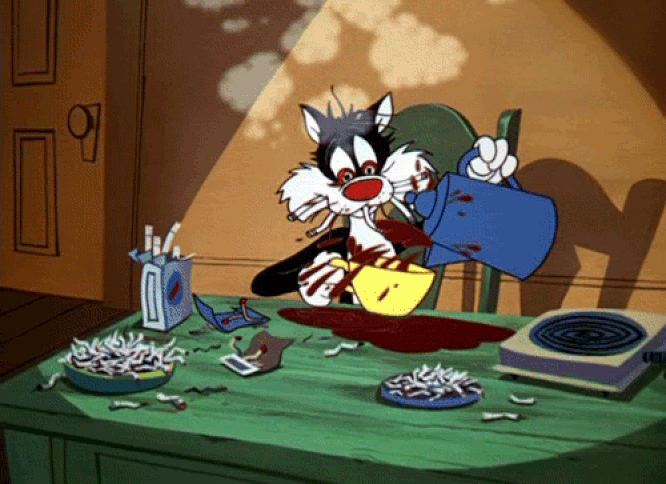 Just a Korean college student who dumped all three job earned money into records.
Funk, Jazz-Funk, Noise, Industrial, Free Jazz, Avantgarde, Ambient, Minimal, Field Recording, Spoken Word, Traditional, Psychedelic Rock, Psychedelic Folk, Acid Folk, Experimental, Punk Rock, Protest Folk and et cetera...
I got more albums, but quite tired to contribute albums anymore.
Feel free to ask translating / information on Korean albums :)
https://www.instagram.com/sunaoira/
https://www.youtube.com/c/%EA%B5%AC%EB%B3%B8%EC%98%811141/featured
https://youtu.be/yq3OXzYqjfU
Recent Activity

submitted Park Kyung Kyu - 안개꽃 - Global Environmental Music.

10 days ago

submitted 반승환* - 시냇물 / 떠나야만 해.

14 days ago

submitted Shin Kwan Woong Jazz Quartet - 나라의 테마 = Song Of Nara.

15 days ago

submitted Various - 竹林精舎 / 有為転変 = Chikurinshoja / U-I-Tempen.

16 days ago

submitted 이범희* - 이범희 뉴웨이브 제1집 · 에어로빅.

17 days ago

submitted 김휘복*, 동키호테* - 고향의 정 / 잊혀지겠지.

18 days ago

submitted 장욱조 악단* - 젊은이를 위한 고고 (Go Go) 경음악.

19 days ago

submitted 大都 팝스 크럽* - '74 올 남국의 리듬 = Rhythm Of The South.

20 days ago

posted a comment on Kim Hee Gap - Go Go Sound Vol.1.

4 months ago

Yes, it's second track of side B. I think side A and B are misprinted (A to B, vice versa) at this point.

submitted 김영국*, The Add 4 - 매혹의 째즈 싱거 김영국과 情熱의 楽団 The Add4 / 그대는 어데로 Vol.6.

6 months ago

submitted 장미리*, 봉봉* - 어떻게 할까 / 미스터 바지.

6 months ago

submitted 길옥윤*, 류복성*, 이생강*, 이성진* - 민속악과 째즈.

8 months ago

submitted 맹원식과 그의 째즈 오케스트라* - 성불사의 밤.

9 months ago

posted a comment on 佐藤允彦 & サウンド・ブレイカーズ* - Amalgamation 恍惚の昭和元禄.

about 1 year ago

One of my favorite album, shame that proper reissue on Vinyl is not available yet. I hope there's P-Vine or other label reissues this on Vinyl, with original gatefold design, from master tape. (I can relate if there's no original obi or insert.)

posted a comment on Kim Hee Gap - Go Go Sound Vol.1.

over 2 years ago

I don't know why, but tracklisting and the actual music of the tracks are mostly unmatched, also some tracks are mixed (A2 - A3 is mixed, and performing 봄비 which is in side B) but I think, it's just a miscommunication between musicians and record...

See full review

submitted GK Huni'G - 당신이 찾는 소울 가요의 모든 것.

over 4 years ago

submitted GK Huni'G - 먼나라 이웃소리 제4회 [무거운 눈물].

over 4 years ago

submitted GK Huni'G - 먼나라 이웃소리 제3회 [사이키데릭 사운드].

over 4 years ago

submitted GK Huni'G - 먼나라 이웃소리 제2회 [동남아시아].

over 4 years ago

submitted GK Huni'G - 먼나라 이웃소리 제1회.

over 4 years ago

submitted GK Huni'G - Hard To Be Easy.

over 4 years ago

submitted GK Huni'G - Acidless Trip.

over 4 years ago

submitted GK Huni'G - 당신이 찾는 브레이-크 가요의 모든 것 제2탄.

over 4 years ago

submitted GK Huni'G - 당신이 찾는 브레이-크 가요의 모든 것 제1탄.

over 4 years ago

submitted GK Huni'G - 드럼가요 경음악 비트! 비트!! 비트!! 비트!!!.

over 4 years ago

submitted GK Huni'G - 드럼가요 경음악 비트! 비트!! 비트!! 비트!!!.

over 4 years ago

submitted 후니지* 와 그의 악단* - 추상.

over 4 years ago

submitted 후니지* 와 그의 악단* - 추상.

over 4 years ago

submitted 지영훈* - 롤플레이 = Role Play An Original Sound Track Recording Album.

over 4 years ago

submitted 지영훈* - 롤플레이 = Role Play An Original Sound Track Recording Album.

over 4 years ago

submitted 후니지* 와 그의 악단* - 최신 경음악 제1집 : 사이키델릭 레코드.

over 4 years ago

submitted 후니지* 와 그의 악단* - 최신 경음악 제1집 : 사이키델릭 레코드.

over 4 years ago

submitted GK Huni'G - 추후 / Impure.

over 4 years ago

submitted GK Huni'G - Repeatin' Music.

over 4 years ago

submitted GK Huni'G - Moon River / 편지.

over 4 years ago

submitted 지영훈* - 롤플레이 = Role Play An Original Sound Track Recording Album.

over 4 years ago

submitted 지영훈* - 롤플레이 = Role Play An Original Sound Track Recording Album.

over 4 years ago

submitted 후니지* 와 그의 악단* - 최신 경음악 제1집 : 사이키델릭 레코드.

over 4 years ago

submitted GK Huni'G - Primitiveading.

over 4 years ago

submitted GK Huni'G - Repeatin' Music.

over 4 years ago

submitted 정성조* 와 그 메신저스* - 영자의 全盛時代.

over 4 years ago

submitted Dragons (12) = 드레곤스* - Group Sound : Dragons / 보칼 · 드레곤스 특선집.

over 4 years ago

submitted Suh Yu Seok* = 서유석* - 선녀 · 나는 너를.

over 4 years ago

submitted 키보이스* - 키보이스 스테레오 앨범 Vol.3.

over 4 years ago

submitted He 6 - 당신은 몰라 / 아름다운 인형.

over 4 years ago

submitted 선우영아*, He 6 - 내 님이 그리워 · 당신은 몰라.

over 4 years ago

submitted Avant Trio - Blue Suns.

over 4 years ago

submitted 신중현과 덩키즈*, 이정화* - 신중현 싸운드 / 봄비 · 꽃잎 · 싫어.

over 4 years ago

submitted 김일구* - 아쟁산조.

over 4 years ago

submitted 임채무* - 임채무의 가요극장.

over 4 years ago