Bern / Switzerland
Joined on June 23, 2003
Releases
Releases Rated 939
Rating Average 4.19
Marketplace
Contributor Stats
Rank Points 277
Average Vote 4.00
Votes Received 1
Last 10 Day Average N/A
Last 10 Day Votes Received 0
Profile
I'm a collector of goa/psy and trance CDs and vinyls. I have some DJ equipment at home but I'm far from beeing a pro, it's just for fun. But I love my music and I also like to go to parties. Not as much as I used to (getting old and stuff) but I still enjoy a good night out.
I started to listen to electronic music back in my childhood when I discovered the tapes with synthesizer music. Thanks to MTV London I've later discovered acts like Altern8, The Shamen and German stuff like Marusha and Westbam. Since then I'm hooked but I still listen to various styles of other music, from hip-hop to rock.
Feel free to contact me if you wanna trade anything, but most of my collection is not for sale or trade. All of the listed records are originals, no MP3s or CDRs for me.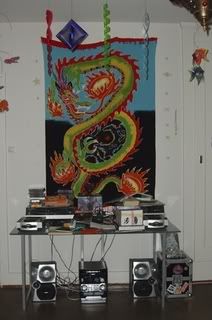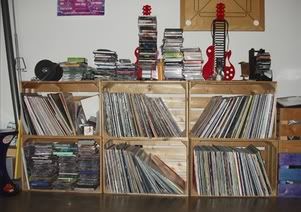 Recent Activity