Italia
Joined on June 4, 2016
Releases
Releases Rated 4
Rating Average 5.00
Marketplace
Seller rating:
100.0% 13
Buyer rating:
100.0% 23
Contributor Stats
Groups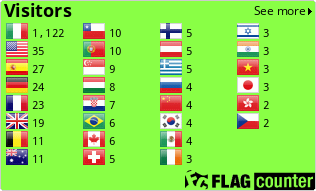 Hi All!
I'm Giacomo
ITA
PRIMA DI PROCEDERE CON IL PAGAMENTO!!! PER FAVORE LEGGERE CON ATTENZIONE!!!!
PER FAVORE, NON PROCEDERE CON IL PAGAMENTO FINCHE' NON VIENE CONFERMATA SIA LA DISPONIBILITA' SIA LE CONDIZIONI DELL'ARTICOLO RICHIESTO.
PER QUESTO, NEL CASO IO DEBBA EMETTERE RIMBORSO PERCHÉ SI È PROCEDUTO AL PAGAMENTO SENZA LA CONFERMA DI DISPONIBILITA' E LA CONFERMA DELLE CONDIZIONI DELL'ARTICOLO, LA COMMISSIONE PAYPAL VERRA' DETRATTA ALL'ACQUIRENTE. *
*LE NUOVE POLITICHE DI PAYPAL PREVEDONO CHE LE COMMISSIONI DEL SERVIZIO VENGANO ADDEBITATE AL VENDITORE ANCHE IN CASO DI RIMBORSO.
ENG
BEFORE BUY!!!! PLEASE READ HERE!!!!! MAKE ATTENTION!!!
PLEASE, DO NOT PAY UNTIL CONFIRMATION OF RECORDS AVAILABILITY AND ITEM CONDITIONS.
FOR THIS, IF I HAVE TO REFUND BECAUSE PAYMENT WAS PROCEEDED WITHOUT CONFIRMATION OF AVAILABILITY AND CONFIRMATION OF MEDIA CONDITIONS, PAYPAL COMMISSION WILL BE DEDUCTED TO THE BUYER.*
* NEW PAYPAL POLICIES PROVIDE THAT COMMISSIONS BE CHARGED TO THE SELLER EVEN IN CASE OF A REFUND.
@ PAGAMENTI ACCETTATI / PAYMENTS ACCEPTED
-PAYPAL
@ SPEDIZIONE / SHIPMENT
1
LA SPEDIZIONE AVVIENE DA UN MINIMO DI 2 GIORNI AD UN MASSIMO DI 6 GIORNI DOPO AVER RICEVUTO IL PAGAMENTO TRAMITE PAYPAL.
2
L'INDIRIZZO DI SPEDIZIONE FARA' RIFERIMENTO A QUELLO PUBBLICATO SULL'ACCOUNT PAYPAL DELL'ACQUIRENTE, QUESTO PER USUFRUIRE DEL SERVIZIO PROTEZIONE ACQUISTI DI PAYPAL, PER QUESTO L'INDIRIZZO DI SPEDIZIONE PUBBLICATO SU DISCOGS DOVREBBE ESSERE LO STESSO DI PAYPAL.
3
PER CORTESIA TENERE IL VOSTRO INDIRIZZO, RECAPITO TELEFONICO E INDIRIZZO MAIL AGGIORNATO.
4
LA MANCATA CONSEGNA NON È DI MIA RESPONSABILITA'
5
I RITARDI DI CONSEGNA NON SONO DI MIA RESPONSABILITA'
ENG1
SHIPPING STARTS FROM A MIN OF 2 TO A MAX OF 6 WORKING DAYS AFTER PAYMENT THROUGH PAYPAL.
ENG2
THE REFERENCE ADDRESS FOR THE SHIPMENT IS THE ONE PUBLISHED ON PAYPAL BUYER'S ACCOUNT, THIS IS TO TAKE ADVANTAGE OF PAYPAL'S PURCHASE PROTECTION, SO THE ADDRESS PUBLISHED IN THE DISCOGS ACCOUNT MUST BE THE SAME AS THE PAYPAL ACCOUNT.
ENG3
PLEASE KEEP YOUR ADDRESS, TELEPHONE AND MAIL UPDATED.
ENG4
FAILED DELIVERY IS NOT IN MY RESPONSIBILITIES.
ENG5
SHIPPING DELAYS IS NOT IN MY RESPONSIBILITIES.