France (Brittany 29)
Joined on July 26, 2017
Releases
Releases Rated 14,384
Rating Average 4.00
Marketplace
Seller rating:
100.0% 2,211
No buyer rating
Contributor Stats
Rank Points 35,819
Average Vote 3.38
Votes Received 156
Last 10 Day Average 3.00
Last 10 Day Votes Received 1
Groups

NEW FOR 2020 !
All our used CD's are Near mint (or VG+) without any scratch!
One of the best repair CD machine of the market (about 4000.00 USD) can remove all scratch simply.
You can order a repair CD service here (only available for France):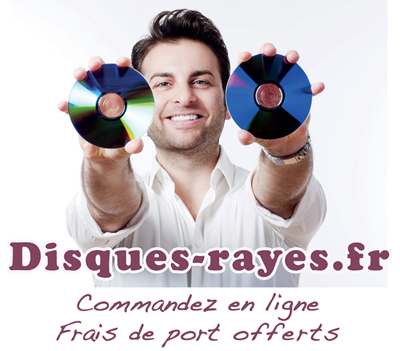 Bienvenue Welcome Willkommen Benvenuto Velkommen Bienvenido Tervetuloa Καλώς ήλθατε üdvözlet Velkomin Yôkoso Velkommen Welkom Bem-vindo добро пожаловать Välkommen ... in CDestock29 shop!
Shipping is expensive?
We apply the right Post price.
For big orders (up to 1 or 2kg) we can apply Mondial Relais (Available for some countries only).
In your order you can add some with the same shipping price like this:
- 1 or 2 standard jewel case
- 1 standard jewel case + 1 or 2 singles cardboard sleeve
- 1 or 2 singles cardboard sleeve
- Etc…
For questions about shipping cost, delivery options & paiement:
Go to shop page
you will see a link called "Vendor policy" (on the right), click on it.
New 2020: you can see a link at the shop in center called: "sended from…" you can adjust to see your country price.
A CD is it heavy or not?
Very hard to answer to this question. Some booklet are very heavy, some Maxi single are heavy too but some albums in a carboard sleeve are not heavy.
The packaging weight depend on number of CD's and packaging system.
Are you sending without standard or Maxi CD jewelcase for common CD?
Only when it's possible. After order placed tell us the new total and you'll receive it some hours later.
What find in our shop?
You've got 95% of best price with our 9000 CD's !
All kind of music (Chanson, Electro, Celtic, Rock, Jazz, Classical, Pop, Indie,…) from mid 90's to last year !
Cdestock29 was N°1 database contributor in France in 2018
Read Discogs blog here and discover cdestock29
You came from: