Italy
Joined on November 20, 2001
Releases
Releases Rated 6,699
Rating Average 4.70
Marketplace
No seller rating
Buyer rating:
100.0% 105
Contributor Stats
Rank Points 108
Average Vote 2.86
Votes Received 7
Last 10 Day Average N/A
Last 10 Day Votes Received 0
Groups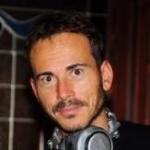 I can't see the bounds where creativity goes as far as,
I can't ear the sounds of all songs written so far
I only can wonder why i get lost in the colours of this art
Called Music
Recent Activity

posted a review of Knee Deep - Nightbirds.

over 14 years ago

A great work but not a remix, since Knee Deep took the song 'Nightbirds', originally done in 1982 by the jazz-funk band Shakatak, adding their well known beat and obtaining a very important example of modern house music for happy and smiling people! If ...

See full review

posted a review of Dee - Hello And Goodbye.

over 15 years ago

What a wonderful song, what a stunning sound! Dimitri from Paris has done his best remix here. To play loud in your soundsystem, spinning it again and again by your turntable until the end of time!!! Really a masterpiece, simply my preferred 12".

posted a review of Ralph Falcon - Every Now And Then.

over 16 years ago

Awesome bassline and relentless beats with electrified voice singing like an inspired robot, that song will drive you crazy forever... The supreme model of the house dancefloor killer, since 1992 till our days. For dancing people only!!!

posted a review of Rotax.

over 16 years ago

ROTAX is a french label which provides soulful and funky house music for all that soulful and funky people in love with the sounds of the magic 70s years !!!