Releases
Releases Rated 329
Rating Average 3.65
Marketplace
Contributor Stats
Rank Points 104,459
Average Vote 3.95
Votes Received 3,150
Last 10 Day Average 4.00
Last 10 Day Votes Received 7
Groups
Music explorer - not collector - of mainly jazz, blues and classic R&B. Trades only on Discogs - selling off from own collection. No shop.
Here are som overviews of my items for sale:
ALL ITEMS
/
JAZZ CDs
/
JAZZ VINYL
/
VINYL SINGLES AND EPs
/
PROMOs
DANISH RELEASES
/
DANISH PROMOs
SELLER INFO:
Shipping is costs only, paid by buyer. Shipping costs includes postage, professional card mailers, stiffeners, various protective materials etc. plus the PayPal costs relating the the shipping.
Since July 1st 2016 Postnord only have two price zones: national and rest of the world.
EUROPE & REST OF THE WORLD:
Up to 100 grams = 5€
:
1 card sleeve CD
1 CD released in standard replaceable jewel case sent without the jewel case but with all artwork in protected envelope.
Up to 500 grams = 8,5€
:
1 LP
2 12" Maxi's
1-7 vinyl 7"s
1-4 regular CD's in jewelcase
1-6 CD singles i J-case
1-8 card sleeve CD's
Up to 2000 grams = 16€
:
6-7 LP's
Aprox 10 vinyl 12"s
25-30 vinyl 7"s
15-18 regular CD's in jewelcase
Aprox 20 CD singles i J-case
Aprox 40 card sleeve CD's
DANMARK (National):
Op til 100 gram = 24 kr.
:
1 card sleeve CD
1 standard jewel case CD sendt uden jewel case men med alt indhold.
Op til 250 gram = 42 kr.
:
Op til 2 vinyl singler
Op til 2 CD'er
Op til 3 CD singler i J-case
Op til 4 card sleeve CD'er
Op til 5 kilo = 50 kr.
:
On multiple items orders shipping will be combined at lowest possible rate. The shipping rates above are guidelines based on the typical weight. In rare situations items can be heavier than usual making shipping rates higher or lighter and allowing more items for the same shipping costs. If shipping is more than in the guidelines the order can be cancelled per buyers request.
PAYMENT:
PayPal payment accepted on all orders - bank transfer payment only on orders +100€.
Preferred payment method in Denmark: Mobilepay
For orders +40€ registered mail (+3€) may be applied on my request if shipping destination have bad records for unregistered mail or the buyer has frequent negative feedback. Feel free to ask in advance.
Shop philosophy:
I'm a private collector who trades a little in my spare time. I try to check inbox every day but will occasionally be away on jobs. Normally I ship within a day or two. Upcoming weekend in rare situations.
Grading policy
: Aim to be fair. I don't do a complete listening of each item, but spot checks and grades based also on visual inspection and 30years experience of grading, buying and selling. No grading scale can be exact, so feel free to ask questions or request pictures, further descriptions or sound-samples.
Return policy:
Almost all my items are used but cared for items. I prefer to upload soundclips and document the records grade in photos rather than having unsatisfied costumers. Please ask for soundclips or images if in doubt over an item. In case you still think grades are misrepresenting after receiving, let me know and we'll sort it out. If a full or partial refund is needed I refund by payment - not by other items, discounts etc. I accept return and refund on these conditions: If an item fail to meet the grading, is the wrong item or fail to arrive. I do not accept return and refund on the basis of losing interest in the item or disliking the audio content.
Pricing policy:
I aim to price in the lower end of average. When I have nothing to compare my item to, I set a price and lower it from time to time while allowing offers. I have a 1€ minimum price. I know that's not the real value of the cheapest records, but the price is also for me handling it, going to the post-office etc. I offer bulk discounts for the cheapest records to compensate for that.
Discounts:
For items priced less than 4€: Buy for more than 10€ and get 30% discount on those items. Large order discounts negotiated. Feel free to ask or make offers.
Useful Discogs links:
Credits List
-
Gradings
-
MR Form
-
Full Guidelines
-
Housing names
-
Discogs current projects
-
Dead wax inscriptions and symbols
Useful lists:
Danish Recording Studios
-
Danish venues
-
Danish labels
-
Danish forum group
-
Danish #suffixed Artist PANs
Useful external links:
Dead wax inscriptions and symbols
-
Label design eras
-
Copenhagen Venues
Center labels chronologies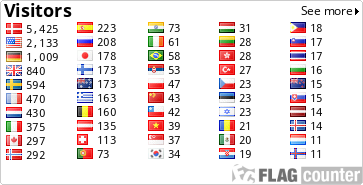 Symbols:
Ââ Êê Îî Ôô Ûû Ãã Ññ Õõ ¡ ¿ Çç Œœ ß «» ‹› Šš Žž "" © ℗ ® ℠ ™ № ◈
—◁ ▷— △ ⧈-G-⧈ ◉ ✤◆ ★ ƨƧ ①②③④⑤ Ⓤ ✲ Ⅹ • — · ♢
Recent Activity

submitted The Pogo Problem - The Pogo Problem.

4 days ago

submitted Ramblin' Jack Elliott - Hard Travelin'.

10 days ago

submitted Ove Sprogøe, Cecil Bødker, Dan Turèll (2), Hans Hansen (15), Hjørdis Varmer, Henrik Nordbrandt, John Nehm - Myrens Fortællinger 1.

10 days ago

submitted Inge Aasted Med Jane (58), Mette (8), Søren (3) Og Claus (24) Samt Arne Dalrings Kvartet - Fra Eventyrland Til Godnatland.

10 days ago

submitted Karin Påske Med Oper - Kom Alle Venner / Var Det Dig.

10 days ago

submitted Ivan Meldgård - Tra-la-la - Syng En Sang.

10 days ago

submitted Gustav Winckler - Maria Louise / Bagateller.

10 days ago

submitted Tivolis Koncertsals Orkester - Københavns Jernbane-Dampgalop / Champagnegalop.

10 days ago

submitted Marguerite Viby Og Willy Rathnow - Dame Til PR Søges / Før Vi Fik Bil.

10 days ago

submitted Michael Falch - De Vildeste Fugle.

10 days ago

submitted Alan Klitgaard - Ebbe, Dagmar, Svend Og Alan.

10 days ago

submitted Birthe Wilke, Immanuel Franksen - Lær At Synge Refrainsang.

12 days ago

submitted Blackstone (15) - Blackstone.

17 days ago

submitted Udskud - Humlen Ved Det Hele.

17 days ago

submitted A-La-Tur-Ca - Du Og Jeg / Stodderviolinen.

18 days ago

submitted Dorte Schou, Martin Gerup, Jakob Høgsbro - Tro, Håb & Lakridskonfekt (Ubetinget Skrigepligt).

18 days ago

submitted EKNMO B3* With Kjeld Lauritsen - Erling Kroner New Music Orchestra With Kjeld Lauritsen Plays Music By Kroner • Lauritsen • Gerhardt.

19 days ago

submitted Fin Alfred* - Den Tapre Landsoldat (I Krig Og Kærlighed).

19 days ago

submitted Hjalti Joensen, Øssur Johannesen - 2..

19 days ago

submitted Niels Præstholm, The Gyroscope String Trio - Precessions.

19 days ago

submitted Various - The Lost Grooves.

19 days ago

submitted The 'Gaard' Quintet - Backyard Blues.

19 days ago

submitted Various - Morgendagens Stjerner.

19 days ago

submitted Cæsar - Jorden I Flammer / Storkespringvandet.

19 days ago

submitted The Beatles - Ticket To Ride / Yes, It Is.

19 days ago

submitted Søren Siegumfeldt - Kun Sten.

22 days ago

submitted Fredrik Lundin - Trine-Lise Væring + 9 Feat. Kenneth Knudsen, Palle Danielsson, Audun Kleive - People, Places, Times And Faces.

22 days ago

submitted Jørgen Gustava Brandt, Ole Schmidt, Edith Guillaume, Poul Elming, Niels Henrik Nielsen, Lille MUKO* - Giv Dagen Dit Lys.

22 days ago

submitted Sorø Akademis Gymnasiekor Og Sorø Skolekor Under Ledelse Af Adjunkt Gunner Rischel* Og Organist Knud Vad* Solist: Kirsten Dahl - Sorø-minder.

22 days ago

submitted Tritonus (9) Dirigent John Høybye - Rytmiske Korsange.

22 days ago

submitted Various - Natlogi Betalt (Fra ASA-filmen).

22 days ago

submitted Willy Grevelunds Orkester - Knagsted & Livsens Ondskab.

23 days ago

submitted Hannah Bjarnhof - Konfirmanden.

23 days ago

submitted Kabaret Sybarit - Kabaret Sybarit.

23 days ago

submitted Nikolaj Bentzon - Bentzon Spiller Hartmann Highlights.

23 days ago

submitted Various - The Lost Grooves 6th Volume (Swing) (Swung To You By Tuborg And Nat&Dag).

23 days ago

submitted Georges Marinos - Kan Du Se Mig? (17 Sange, Danse Og Lege).

23 days ago

submitted John Kristian (2) - Fællessang Og Danseparty.

24 days ago

submitted Trille - Dit Og Dat - Og Andre Børnesange.

24 days ago

submitted Hans Kurt, Grethe Mogensen, Finn Taube, Four Jacks, Lørdagspigerne - Sigfred Pedersen Viser.

24 days ago

submitted Various - Top-Pops 2.

24 days ago

submitted Adrian Bentzon - Danish Jazz Vol. 7 (Adrian Bentzon 1953-61).

24 days ago

submitted Delta Blues Band With Billy Cross (2) - No Overdubs.

24 days ago

submitted Dr. Loveless Funk Affair - Hit Record / Sex Appeal.

25 days ago

submitted Røde Erling & Workshop Band - Røde Erling & Workshop Band Spiller Lystig Julemusik.

26 days ago

submitted Kristian Blak & Yggdrasil (8) - Travelling.

27 days ago

submitted Ole Matthiessen - Portraits Poems & places.

27 days ago

submitted Various - 10 Bedste.

about 1 month ago

submitted Povl Dissing - 25 Minutter Endnu / Han Skød Pistolen Af.

about 1 month ago

submitted Cliff Brown* + Art Farmer With The Swedish All Stars - Cliff Brown + Art Farmer With The Swedish All Stars (Vol. 1).

about 1 month ago