planet rave / switzerland
Joined on May 23, 2003
Releases
Releases Rated 6,462
Rating Average 4.06
Marketplace
Seller rating:
100.0% 1,893
Buyer rating:
99.5% 1,112
Contributor Stats
Rank Points 24,721
Average Vote 4.00
Votes Received 4,924
Last 10 Day Average N/A
Last 10 Day Votes Received 0
Groups
Profile
Power ogger, DJ, Raver from the early days 8-),
Inka Imperio
Artist
Listen to my mixes :)
MixCloud
Looking for Rave Mixtapes?
My main sales list
Here are more available ones!
Expertise:
Swiss Rave 90ies
Electronic moderator (22.06.2005)
Overall moderator (07.2007)
Voter (10.03.2008 aka V4)
I COLLECT FLYERS OF RAVES 1987-1998,...
(Hardtrance, Trance, Hardcore, Techno, Acid)
Please let me know if you got anything!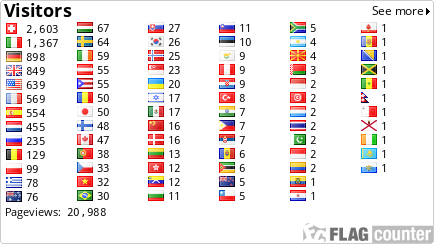 Recent Activity