Brantham, Manningtree, England
Joined on February 21, 2011
Releases
Releases Rated 59
Rating Average 3.98
Marketplace
Seller rating:
100.0% 189
Buyer rating:
100.0% 1
Contributor Stats
Rank Points 2,729
Average Vote 3.90
Votes Received 49
Last 10 Day Average N/A
Last 10 Day Votes Received 0
Groups
We've been selling vinyl/records since 2008 worldwide and been involved in music for over 18 years, with a great reputation on Ebay & growing reputation here on discogs & Facebook!
I first got involved with vinyl/records from a young age DJing & collecting music in all formats which then became only on vinyl and this is the only way I DJ'ed, I DJ'ed in pubs & local events up until my 1st child was born, I then DJ'ed for a hobby and collected records however when my 2nd child was born it was decided to hang up my headphones and take my passion for music and vinyl in a different direction and so I started selling off my massive personal collection and other lots keeping a small amount for myself ;-), along with adding to the database.
So being an ex DJ and collector of records myself till this day I understand the importance of Vinyl, I understand the passion, understand the importance of collecting, storing, handling, packing, grading, communicating & the honesty needed to be involved with vinyl. Buy with confidence & I will always be on hand to answer you questions in a timely manner!
Message me on Discogs
.
Thankyou to all my past, present & future buyers, collectors & DJ's!
Happy digging & collecting :-) Johncamilla
Here is our Buying, Shipping & Grading terms
They can also be found in the 'Details' section in all our listings.
We price all our stock as cheaply as possible and we charge shipping at cost.
I'm also on ebay with over 3500 feedbacks!
Here is a clickable link to
My Ebay Store
Here is a link to my facebook record/vinyl page
Johncamilla Records
- Selling & discussing Rare Record/vinyls - Dance, Trance, Techno, House, Hip-Hop, Garage, Rap, R&B, Classics, Old Skool, Pop, Downtempo, D&B, Soul, Funk, Rock, Classical, Hi-NRG, Jazz, Country, Easy Listening & More!
Items on your want list that I have
Clearance Offers
Check out my most recent additions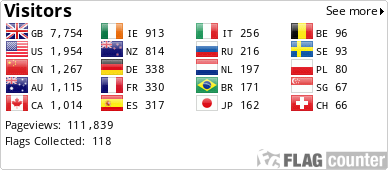 Recent Activity

submitted By All Means - I Surrender To Your Love.

1 day ago

submitted Joe Fagin - Breakin' Away / That's Livin' Alright.

15 days ago

submitted Kenny Ball And His Jazzmen - The Sound Of Kenny Ball.

16 days ago

submitted Kathleen Ferrier - A Broadcast Recital Of English Songs And Arias By Purcell And Handel.

16 days ago

submitted Ludwig van Beethoven, Berliner Philharmoniker, Herbert von Karajan - Ouvertüren.

16 days ago

submitted BBC Welsh Chorus Conducted By John Hugh Thomas With Aled Jones - Voices From The Holy Land.

16 days ago

submitted Hollywood Symphony Orchestra - Orchestral Fireworks.

16 days ago

submitted Redbridge Youth Choir - Christmas Gift.

16 days ago

submitted Maurice Jarre - Doctor Zhivago Original Soundtrack Album.

17 days ago

submitted Ray Conniff - The Happy Sound Of Ray Conniff.

19 days ago

submitted James Last - Sax À Gogo.

20 days ago

submitted Bert Kaempfert & His Orchestra - The Kaempfert Touch.

21 days ago

submitted Günther Brausinger - Organ Magnificent Vol. II.

22 days ago

submitted Dvořák*, Krips*, Tonhalle-Orchestrer Zürich* - Symphony No. 9 In E Minor, Op. 95 "From the New World".

22 days ago

submitted Janet Baker - Songs And Arias By Purcell, J.S. Bach, Handel, Mendelssohn, Berlioz, Fauré, Mahler, Strauss & Elgar.

22 days ago

submitted Mendelssohn*, Mozart*, Schubert* • Pierre Monteux, István Kertész, Karl Münchinger • Vienna Philharmonic Orchestra* - A Midsummer Night's Dream - Overture • Eine Kleine Nachtmusik • The Unfinished Symphony.

22 days ago

submitted Don Williams (2) - Cafe Carolina.

24 days ago

submitted Donny & Marie Osmond - I'm Leaving It All Up To You.

24 days ago

submitted Duane Eddy - Twangy Guitar Silky Strings.

24 days ago

submitted Eddy Arnold - One More Time.

26 days ago

submitted Harry Secombe - If I Ruled The World.

26 days ago

submitted Hank Locklin - Send Me The Pillow You Dream On.

28 days ago

submitted Eddy Arnold - I Wish That I Had Loved You Better.

29 days ago

submitted Wagner* - Czech Philharmonic Orchestra* Conducted By Franz Konwitschny - Wagner Overtures.

about 1 month ago

submitted Mantovani - Rawicz And Landauer* - Music From The Films.

about 1 month ago

submitted Liza Minnelli - Tropical Nights.

about 1 month ago

submitted Mantovani And His Orchestra - Mantovani Magic.

about 1 month ago

submitted Jim Reeves - The Jim Reeves Collection.

about 1 month ago

submitted Jim Reeves - The International Jim Reeves.

about 1 month ago

submitted The Choir Of King's College Cambridge*, The London Symphony Orchestra, Hervey Alan Directed By David Willcocks - On Christmas Night.

2 months ago

submitted Tchaikovsky* - Josef Krips Conducting The Zurich Tonhalle Orchestra* - Symphony No.6 In B Minor "Pathétique".

2 months ago

submitted The Calvary Crusaders - The Calvary Crusaders Sing Favorite Hymns.

2 months ago

submitted Johnny Mathis - The Johnny Mathis Collection.

3 months ago

submitted Jim Reeves - Young & Country.

3 months ago

submitted Jim Reeves - The Jim Reeves Way.

3 months ago

submitted Jim Reeves - The Intimate Jim Reeves.

3 months ago

submitted Jim Reeves - The Country Side Of Jim Reeves.

3 months ago

submitted Jim Reeves - Gentleman Jim.

3 months ago

submitted Jim Reeves - A Touch Of Sadness.

3 months ago

submitted Jim Reeves - Moonlight And Roses.

3 months ago

submitted Jim Reeves - Bimbo.

3 months ago

submitted Max Bygraves - Sing Along With Max.

4 months ago

submitted Mantovani And His Orchestra - Mantovani's Golden Hits.

4 months ago

submitted Marty Robbins - From The Heart.

4 months ago

submitted Marty Robbins - With Love, Marty Robbins.

4 months ago

submitted Roger Goode - In The Beginning Again.

4 months ago

submitted The Seekers - Hide And Seekers.

4 months ago

submitted Frank Sinatra - September Of My Years.

4 months ago

submitted Don Williams (2) - Images.

4 months ago

submitted Romina Johnson Featuring Luci Martin & Norma Jean* - My Forbidden Lover.

4 months ago