The Netherlands
Joined on July 22, 2003
Releases
Releases Rated 4,662
Rating Average 4.69
Marketplace
No seller rating
Buyer rating:
100.0% 179
Contributor Stats
Active DJ period:
1976 - 1998
2005 - Untill I'm dying.
Style: Classic (underground) Disco, Funk, Soul, Garage classics.
(Prelude, Westend, Salsoul, Vanguard, Philadelphia International Records, TK, Casablanca, Atlantic, SAM, Columbia, AVI, 20th century, ATCO, etc.) and a touch of house.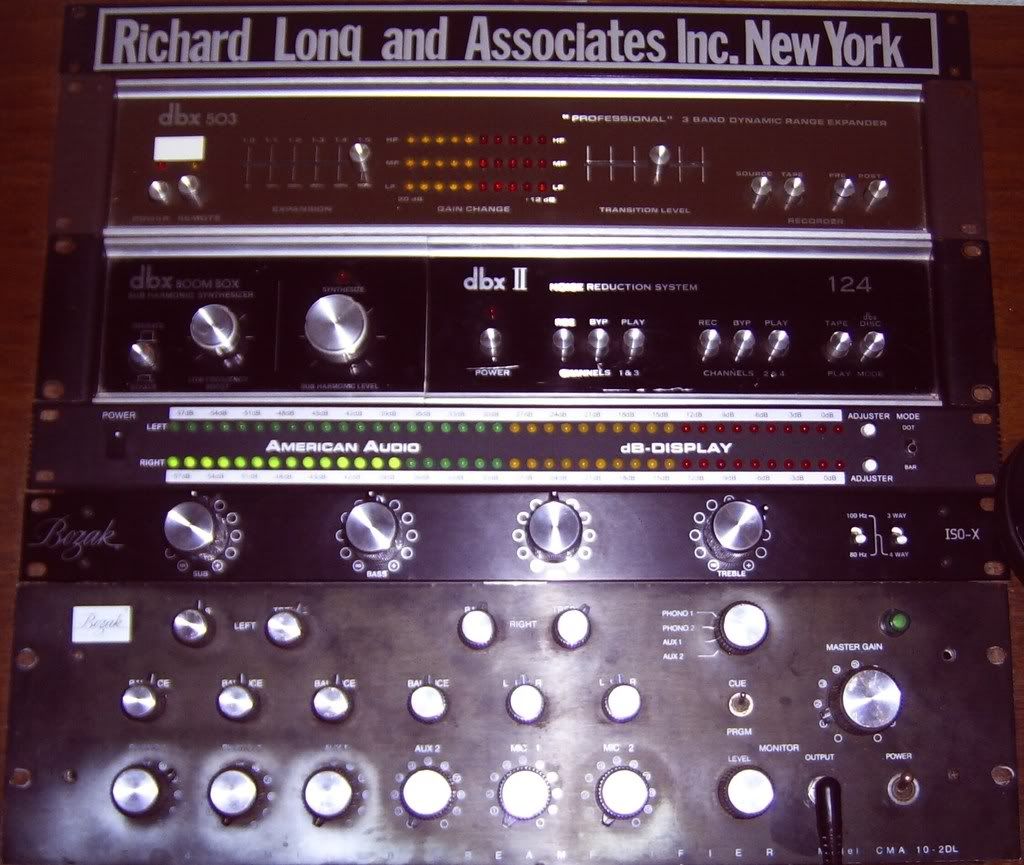 Still playing on occasional retro flashback parties with original 12" and lp's on vintage equipment:
3 Technics sl 1200 mk2,
Urei 1620 rotary mixer,
Bozak CMA 10-2DL rotary mixer,
Richard Long RLA X3000 electronic 3 way cross-over,
Bozak ISO-X isolator,
Dbx 503 Expander,
Dbx 500 Boombox,
Urei 539 EQ's,
Urei 525 X-over,
Crown Macrotech 5000, 3600, D75 amps
Cerwin Vega Earthquakes, JBL 4520, JBL 2395 slant lenses, JBL tweeter Z arrays.
The ultimate analogue Richard Long system!
DJ and record collector since 1976.
Vinyl ever sounds warm and hot and is touchable instead of CD / MP3
Still busy to update my collection on this site.
Viva Vinyl!!
No sale, no MP3!!!!!
Recent Activity

posted a review of Maynard Ferguson - Hollywood.

over 8 years ago

This was the begin and end tune from the legendary Ferry Maat Soulshow. This Dutch radio program was broadcasted from 1972 till 2008 filled with soul, funk and disco on Radio Noordzee, Tros Hilversum 3, Radio 10, Hitradio, Radio538, Radio ...

See full review