Germany
Joined on October 18, 2009
Releases
Releases Rated 12
Rating Average 3.58
Marketplace
No seller rating
Buyer rating:
100.0% 63
Contributor Stats
Rank Points 5,136
Average Vote 4.05
Votes Received 1,218
Last 10 Day Average 4.25
Last 10 Day Votes Received 4
Groups
A Company Will Press Your Ashes Into A Working Vinyl Album
Evita Is A Punkrocker (2005) / Credits
Rämouns / Wiki
Evita is a Punkrocker 1/7
Evita is a Punkrocker 2/7
Evita is a Punkrocker 3/7
Evita is a Punkrocker 4/7
Evita is a Punkrocker 5/7
Evita is a Punkrocker 6/7
Evita is a Punkrocker 7/7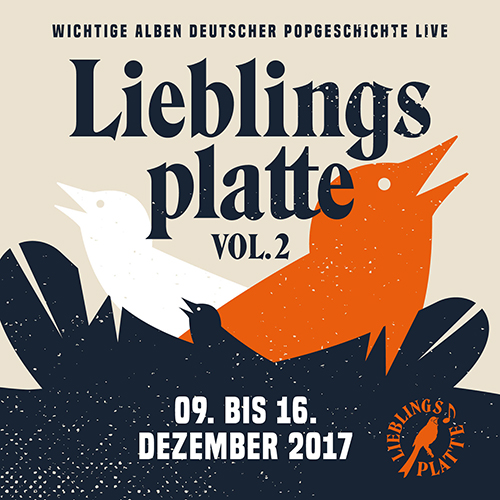 Zakk, Düsseldorf
,
zakk.de
,
Lieblingsplatte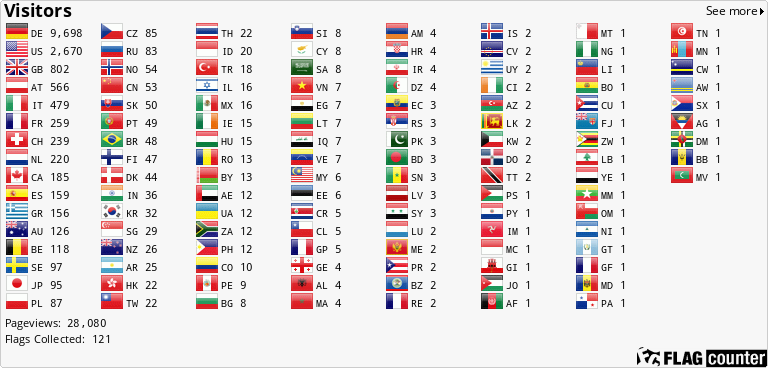 Nationalflaggen.de
Düsseldorf
Voter since 29-May-15 01:40 AM
Why Not On Vinyl?
I Like Dogs
And Animals
And Lager
And
Songs
To
Die
For!
Basic Guidelines
Database Glossary
Guideline Changelog
Voting Guidelines
Quick Start Guide
Commented Submission Guide
by
Index.
How can I format text
[ cite ]… [ /cite ] = C I T E
Forum
Talk about the Discogs Database, guidelines, and submissions.
Deutsches Discogs-Forum
Users in Contributor Improvement Program (CIP)
Side info,
6 years ago
from
nik
2 years ago
from
nik
1 year ago
from
nik
all mentioned that the side info is A, B, C, D instead 1, 2, 3, 4
and"if the positions on the release do not comply with
RSG §12.2.3
to
RSG §12.2.8
, use the standard positions."
Other threads about tracklisting
2 X 12" EP with both disc showing A/B sides
side info 1,2, 3 & 4
Listing single with A Side and Side 1
A1 is fine for that example. If the release just uses "A", that is ok as well.
A1 / B1 is acceptable as per the guidelines, if written on the release.
Numbering Question
No. You mix up side specification RSG §12.2.3 and track position IMHO. RSG §12.2.2 means if the tracks would be numbered in roman numerals you should/could take them but the side specification ABCDEF is mandatory. And RSG §12.2.7 says please use A, B etc in place of 1, 2, One, Two, Side One, Side Two etc, including variations in any language. Roman is a language.
Side identifiers for vinyl records (again)
and a comment from
Diognes_The_Fox
for
that
And one more:
Works for me.
1- / 2- are not standard positions for vinyl, though, which the guidelines are clear about.
A discusssion about
RSG §12.2.8.
and tracklisting,
take a look at the the end.
Discussions about capitalisation:
Capitalization in BaOI section
Nik's comment 1
Nik's comment 2
As on release vs. no "uppercase rule" in release notes.
If The Capitalization Is Verbatim then it's OK to transcribe it as is. Unless IT'S ALL CAPS and not an acronym.
[...]I use First Letter Caps for most promotional wording when it's directly transcribed from the release, printed all in caps on the release, and it's not printed on the release in sentence format (like, specifically not all in caps, and with the first letter capitalized and it ends in a period).[...]
Verbatim as on release trumps "standard english grammar" - except ALL CAPS ;-)
AnotherLateNite
Use what is used on the release.
Is it OK to change (P) as on release into ℗
Information should be transcribed from it, but I don't think the full text should be transcribed verbatim.
180
g /
gram
And a comment for 180 g in the FTF
Side A, etched handwritten in the BaOI section
Track Position For Bonus CD
Scope of application for general rule 1.2.3. "Usage of slashes"
Spaces in title of White Light/White Heat?
How to enter credit-role "Cover Illustration"?
and Niks comment for that
Another comment
ANVs are used for typos as well as name variations.
Side Names As Headings
Artist names in headings
Can we please standardize vinyl colours
Gatefold
Gatefold again
Gatefold in FTF, once again...
'1st press' in the FTF?
BaOI dropdown has been updated
barcode "none"?
"The 'Description' field can be used to indicate the source of the barcode, for example "Scanned" and "Text"" I advise against using "String", it is vague, all the ways of entering it are strings.
Since Vinyl is already in the Format description adding Vinyl after the color is superfluous information.
In general, I think non specific unnamed locations should not be entered.
Universal catalogue number confusion
Linking every single entity in the release notes – OK or not?
linking artists / companies in notes
Master Release notes for pressing info?
The general rule is, if the durations are within 5 seconds of the printed durations, go with the printed durations.
Unicodes
and
RSG §1.9.1.
Spam Subs To Be Removed?
https://support.discogs.com/support/tickets/82311
https://support.discogs.com/helpdesk/tickets/47880
https://support.discogs.com/support/tickets/136784
https://support.discogs.com/de/support/tickets/230840
https://support.discogs.com/de/support/tickets/238055
How To Grade Items
Discogs/Wiki/Packaging
Discogs.com - Discogs Website Traffic Estimation
Create A Master Release
Please ping other users here regarding an issue within the database.
The image upload review thread
Additional Recordings By
Discogs Stats
Abschiedsreden
No Artist - Discogs Dummy Release™
No Artist - Discogs Sandbox Release™
/history#latest
Pressing plant is uncredited, derived from the runout etchings / stamps.
Manufacturer derived from the runout inscriptions.
Runout side A, B, C, D, full inscription
VINYL PRESSING PLANTS, Vinyl pressing plants, brokers, lathe-cutting, lacquer mastering
US Pressing Plants
US Record Pressing Plants
by
disneyfacts
Common Runout Groove Etchings
by
sebfact
Matrix / Runout (A) or Matrix / Runout (A side run-out)
Matrix vs Run out
Etched/Stamped
Mastered By [Vinyl Cut] vs. Lacquer Cut vs. Mastered By
Thanks to
KevinSanderson
Capitol Records Pressing Plant, Jacksonville
- 0
CBS Pressing Plant, Aston Clinton
- ∴
Celebrate Records GmbH
- 119600
Chicago Mastering Service
- 160225
Columbia Records Pressing Plant, Carrollton, GA
- B0020468
Customatrix
- o, O, 0 (Columbia Recordings)
Flight 13 Duplication
- FLV20[...]
Frankford/Wayne Mastering Labs
- F/W
Greg Lee Processing
- L-44936
Gramofonové Závody
- since 1948
GZ Digital Media
- 123456E1/B-123456E2/B - since 17 January 2000.
www.gzvinyl.com
- first registered in 2003, using the "www.gzvinyl.com" in the runout.
GZ Media
- since 1 January 2014.
GZ Media - how to list stamper/pressing numbers correctly?
Lyntone Recordings Ltd.
- LYN-20898
Master & Servant
- YMS 0000
Memphis Record Pressing
- MRP0321
MPO
- MPO
My45
-
Dario Köstinger
- As mastering engineer he signs with DK combined into one sign.
Optimal Media Production
- B123456
Optimal Media GmbH
- BF 02239
Pallas
-12345-
P.R. Records Limited
- PR-R
Rainbo Records
- S-12345
Record Industry
- 16833 1A
Record Technology Incorporated
- 12345.1(3)
SST Brüggemann GmbH
- SST
TELDEC-Studio, Hamburg
-
United Record Pressing
- u-48153-m
WEA Records Pressing Plant, West Drayton
- W-(number)
Zenith Records (2)
- ZE or ZENITH
Recording studios in Denmark
https://www.discogs.com/forum/thread/731457
Die richtige Verwendung von "a" und "an" in der englischen Sprache
Musikintrumente English/Deutsch
abbreviations.com
acronymfinder.com
List of copyright collection societies
Verwertungsgesellschaft
SI Unit rules and style conventions
Writing and printing of unit symbols and of numbers*
John Peel/BBC
Sub Pop Loser Edition FAQ
Sub Pop Singles Club V1 at Pette Discographis
Shattered World Music
Audio Culture New Zealand
T-DT-B
Sonic Youth Dicography
Black Flag Dicography
Analogue Audio Association
Analog Forum Krefeld
Cover Lover
Gig Posters
Schallplatten-Bewertung nach den Oldie-Markt-Konventionen
Popsike
Label Codes
Labelrecherche
Distribution Codes
45cat
Official Charts.Com
Offizelle Charts.De
Musik Sammler
Artistdirect
Allmusic
Roots Archives
United Reaggae
GEMA
•
BMI
•
ASCAP
gema.de/werke/search.faces
repertoire.bmi.com/StartPage
Daten Formate bei
Wiki
und
mpx.net
Unicode Tabelle
Wiki-Geometrische Formen
Wayback Machine
DHL-Kontakt
Roman numbers converter
Text rückwärtst, auf dem Kopf stehend, durchgestrichen
, txeT, ʇxǝʇ, ̶T̶̶e̶̶x̶̶t̶,
accepted
und noch mal auf dem Kopf stehend
, ʇxǝ⊥
℗ © ℗ ® ™ ~ – — → · • ● ✳ « » ◀ ▶ ▲▼ | stolen from
el_duro
ⓅⒸ Ⓟ+Ⓒ Ⓟ + Ⓒ Ⓟ&Ⓒ Ⓟ & Ⓒ ⓅyⒸ Ⓟ y Ⓒ Ⓟ and Ⓒ
Do not use!
Charakters
Buchstaben mit einem Punkt oben
Buchstaben mit einem Punkt unten
Stolen from
andrenafulva
Common symbols
℗ & © ©+℗ ℗© ® ™ iƒpi № ¼ ½ ¾ ⅔ ⅛ ⅜ ⅝ ⅞ ⅓ 33⅓ ℅ ☼ ♀ ♂ ☠ ☢ ☣ ☧ ☪ ☩ ☭ ☮ ☯ ☹ ☺ ⌚ ⌛
Geometrical shapes
■ □ ▪ ▫ ▬ ▭ ▮ ▯ ▰ ▱ ▲ △ ▴ ▵ ▶ ▷ ▸ ▹ ► ▻ ▼ ▽ ▾ ▿ ◀ ◁ ◂ ◃ ◄ ◅ ◆ ◇ ◈ ◉ ◊ ○ ◌ ◎ ● ◐ ◑ ◒ ◓ ◔ ◕ ◖ ◗ ◜ ◝ ◞ ◟ ◠ ◡ ◢ ◣ ◤ ◥ ◦ ◩ ◪ ◧ ◨ ◬ ◭ ◮ △ ▽ ◁
· • … ⊗ ☉ ⁞ ▪ ▫ ■ □ ◌ ● ◦ ◘ ◙ ○ ⌀ ⌗⌒⌓ ๑ ര ᇰ ㅇ ⁖
Arrows and lines
¦ ­ ‒ ― ‖ ‗ ‾ ⌐ ¬ ﹂﹁ ︵ ︶ ︷ ︸ ︿ ﹀ ← → ↑ ↓ ↔ ↕ ↖ ↗ ↘ ↙ ↯ ⌈ ⌉ ⌐ ⌙
⌜ ⌝ ⌞ ⌟
Punctuation
» « ''''"""" ‹› ´ ¿ ¡ ⁄ ‼ ⥍
Currencies and maths
¢ £ ¥ ₤ ₧ € ₯ ₰ ₱ ₺ ₽ ₣ ₢ ₨ ₩ ₳ ± × ÷ ‰ ∞ ∟ ∫ ≈ ≤ ≥ ≠ √ ∩≡ ∂
Encircled letters and numbers
ⒶⒷⒸⒹⒺⒻⒼⒽⒾⒿⓀⓁⓂⓃⓄⓅⓆⓇⓈⓉⓊⓋⓌⓍⓎⓏ
ⓐⓑⓒⓓⓔⓕⓖⓗⓘⓙⓚⓛⓜⓝⓞⓟⓠⓡⓢⓣⓤⓥⓦⓧⓨⓩ
①②③④⑤⑥⑦⑧⑨⑩⑪⑫⑬⑭⑮⑯⑰⑱⑲⑳㉑㉒㉓㉔㉕㉖㉗㉘㉙㉚㉛㉜㉝㉞㉟㊱㊲㊳㊴㊵㊶㊷㊸㊹㊺㊻㊼㊽㊾㊿
➊➋➌➍➎➏➐➑➒➓
Other signs and symbols
¤ ¶ ‡ † ⌂ ‿ ⁀ ℃ ℉ ℇ ℈ № ℔ ✉ ✝ ✚ ✡ ✠ ✈ ♈ 𐍉
Super- and subscript
¹ ² ³ ⁴ ⁵ ⁶ ⁷ ⁸ ⁹ ª º ₁ ₂ ₃ ₄ ₅ ₆ ₇ ₈ ₉ ₀
Greek
Α Β Γ Δ Ε Ζ Η Θ Ι Κ Λ Μ Ν Ξ Ο Π Ρ Σ Τ Υ Φ Χ Ψ Ω
α β γ δ ε ζ η θ ι κ λ μ ν ξ ο π ρ ς σ τ υ φ χ ψ ω
Cyrillic
А Б В Г Д Е Ж З И Й К Л М Н О П Р С Т У Ф Х Ц Ч Ш Щ Ы Ъ Ь Э Ю Я Ё а б в г д е ж з и й к л м н о п р с т у ф х ц ч ш щ ъ ы ь э ю я ё
Extra European letters
Æ æ Ø ø Œ œ Ð ð Þ þ Ł ł ß ſ Ƃ ƀ Ŧ ŧ ï
Roman numerals:
Ⅰ Ⅱ Ⅲ Ⅳ Ⅴ Ⅵ Ⅶ Ⅷ Ⅸ Ⅹ Ⅺ Ⅻ Ⅼ Ⅽ Ⅾ Ⅿ ⅰ ⅱ ⅲ ⅳ ⅴ ⅵ ⅶ ⅷ ⅸ ⅹ ⅺ ⅻ ⅼ ⅽ ⅾ ⅿ
Stars and hearts
♣ ♥ ♦ ♠ ⁑ ⁂ ✩ ✪ ✱ ✳ ★✶ ✻ ✿ ✲ ✵❇
Musical symbols
♩ ♪ ♫ ♬ ♭ ♮ ♯
Rotated/reflected letters
ƍ Ǝ Ə Ɯ Ƨ ƨ Ʊ Ƹ Ʌ ɐ ɒ ɔ ɘ ə ɜ ɞ ɟ ɥ ɯ ɹ ʁ ʇ ʌ ʍ ʎ ʞ ⅎ
Modifiers
ʻ ' ʽ ʾ ʿ ˂ ˃ ˄ ˅ ˆ ˇ ˈ ˉ ˊ ˋ ˌ ˍ ˎ ˏ ⸗ ˒ ˓ ˔ ˕ ˖ ˗ ˘ ˙ ˚ ˛ ˜ ︡ ︢︢ ︣
Strike-throughs
A̶B̶C̶D̶E̶F̶G̶H̶I̶J̶K̶L̶M̶N̶O̶P̶Q̶R̶S̶T̶U̶V̶W̶X̶Y̶Z̶
a̶b̶c̶d̶e̶f̶g̶h̶i̶j̶k̶l̶m̶n̶o̶p̶q̶r̶s̶t̶u̶v̶w̶x̶y̶z̶
1̶2̶3̶4̶5̶6̶7̶8̶9̶0̶
Thanks to
dr._phibes_02
℗ & ©
℗ + ©
℗ and ©
Thank you ✔ 👍 ----> >>> "Love"
iƒpi ™ ℠ ® ⓤ th
* ٭ ¤ ✶ ⚹ ✱ ✳ ★ ☆ ☼
½ ⅓ ¼ ⅔ ⅕ ⅖ ⅗ ⅘ ⅙ ⅚ ⅛ ⅜ ⅝ ⅞
✽ ✠ ✡ ✢ ✣ ✤ ✥ ✦ ✧ ✩ ✪ ✫ ✬ ✭ ✮ ✯ ✰ ✱ ✲ ✳ ✴ ✵ ✶ ✷ ✸ ✹ ✺ ✻ ✼ ✽ ✾ ✿ ❀ ❁ ❂ ❃ ❄ ❅ ❆ ❇ ❈ ❉ ❊ ❋ ❖ ❤ ★ ☆
〄
♠ ♡ ♢ ♣ ♤ ♥ ♦ ♧ ♩ ♪ ♫ ♬ ♭ ♮ ♯ ✌ ✙ ✚ ✛ ✜ ✝ ✞ ✟ † ✝ ‡
€ £ $ ¥ ¢ µ § ¿ ¡ ○ × ¦ | ‖ · • ● ♂ ♀ ¼ ¾ ½ ‰ ← ↑ → ↓ ↔ ± ‒ ≠ ~ ≈ — ∇ ◊ ∆ Λ ☂ ⁂ ☃ " " … ˆ ‹ › « » ▷ ◁ < > [ ] [ [ ] ] { } ¨ ª ¬ ¯ ´ ¶ ¸ ▪ △ ■ Δ ▼ ▽ ◇ ‽ ♫ ♪ ☺ ☻ █ ♠ ♣ ♥ ♦ ☢ ☯ ☮ ☠
Ⅰ Ⅱ Ⅲ Ⅳ Ⅴ Ⅵ Ⅶ Ⅷ Ⅸ Ⅹ Ⅺ Ⅻ
⁰ ¹ ² ³ ⁴ ⁵ ⁶ ⁷ ⁸ ⁹ ₀ ₁ ₂ ₃ ₄ ₅ ₆ ₇ ₈ ₉ № Nº ° º ª
Ƒ Ѯ Ѱ Ѳ Λ
Α α Β β Γ γ Δ δ · Ε ε Ζ ζ Η η Θ θ · Ι ι Κ κ Λ λ Μ μ · Ν ν Ξ ξ Ο ο Π π · Ρ ρ Σ σ ς Τ τ Υ υ · Φ φ Χ χ Ψ ψ Ω ω ø Ø
Á á À à  â Ä ä à ã Ǎ ǎ Ā ā Ă ă Ą ą Å å Ć ć Ĉ ĉ Ç ç Č č Ċ ċ Đ đ Ď ď É é È è Ê ê Ë ë Ě ě Ē ē Ĕ ĕ Ė ė Ę ę Ĝ ĝ Ģ ģ Ğ ğ Ġ ġ Ĥ ĥ Ħ ħ Í í Ì ì Î î Ï ï Ĩ ĩ Ǐ ǐ Ī ī Ĭ ĭ İ ı Į į Ĵ ĵ Ķ ķ Ĺ ĺ Ļ ļ Ľ ľ Ł ł Ŀ ŀ Ń ń Ñ ñ Ņ ņ Ň ň Ó ó Ò ò Ô ô Ö ö Õ õ Ǒ ǒ Ō ō Ŏ ŏ Ǫ ǫ Ő ő Ŕ ŕ r̃ Ŗ ŗ Ř ř Ś ś Ŝ ŝ Ş ş Š š Ţ ţ Ť ť Ú ú Ù ù Û û Ü ü Ũ ũ Ů ů Ǔ ǔ Ū ū ǖ ǘ ǚ ǜ Ŭ ŭ Ų ų Ű ű Ŵ ŵ Ý ý Ŷ ŷ Ÿ ÿ Ȳ ȳ Ź ź Ž ž Ż ż Æ æ Ǣ ǣ Ø ø Œ œ ß ð Þ þ Ə ə Ḁ ḁ ẚ Ạ ạ Ả ả Ấ ấ Ầ ầ Ẩ ẩ Ẫ ẫ Ậ ậ Ắ ắ Ằ ằ Ẳ ẳ Ẵ ẵ Ặ ặ Ḃ ḃ Ḅ ḅ Ḇ ḇ Ḉ ḉ Ḋ ḋ Ḍ ḍ Ḏ ḏ Ḑ ḑ Ḓ ḓ Ḕ ḕ Ḗ ḗ Ḙ ḙ Ḛ ḛ Ḝ ḝ Ẹ ẹ Ẻ ẻ Ẽ ẽ Ế ế Ề ề Ể ể Ễ ễ Ệ ệ Ḟ ḟ Ḡ ḡ Ḣ ḣ Ḥ ḥ Ḧ ḧ Ḩ ḩ Ḫ ḫ ẖ Ḭ ḭ Ḯ ḯ Ỉ ỉ Ị ị Ḱ ḱ Ḳ ḳ Ḵ ḵ Ḷ ḷ Ḹ ḹ Ḻ ḻ Ḽ ḽ Ḿ ḿ Ṁ ṁ Ṃ ṃ Ṅ ṅ Ṇ ṇ Ṉ ṉ Ṋ ṋ Ṍ ṍ Ṏ ṏ Ṑ ṑ Ṓ ṓ Ọ ọ Ỏ ỏ Ố ố Ồ ồ Ổ ổ Ỗ ỗ Ộ ộ Ớ ớ Ờ ờ Ở ở Ỡ ỡ Ợ ợ Ṕ ṕ Ṗ ṗ Ṙ ṙ Ṛ ṛ Ṝ ṝ Ṟ ṟ Ṡ ṡ ẛ Ṣ ṣ Ṥ ṥ Ṧ ṧ Ṩ ṩ Ṫ ṫ Ṭ ṭ Ṯ ṯ Ṱ ṱ ẗ Ṳ ṳ Ṵ ṵ Ṷ ṷ Ṹ ṹ Ṻ ṻ Ụ ụ Ủ ủ Ứ ứ Ừ ừ Ử ử Ữ ữ Ự ự Ṽ ṽ Ṿ ṿ Ẁ ẁ Ẃ ẃ Ẅ ẅ Ẇ ẇ Ẉ ẉ ẘ Ẋ ẋ Ẍ ẍ Ẏ ẏ ẙ Ỳ ỳ Ỵ ỵ Ỷ ỷ Ỹ ỹ Ẑ ẑ Ẓ ẓ Ẕ ẕ
①②③④⑤⑥⑦⑧⑨⑩⑪⑫⑬⑭⑮⑯⑰⑱⑲⑳
⓪⓫⓬⓭⓮⓯⓰⓱⓲⓳⓴⓵⓶⓷⓸⓹⓺⓻⓼⓽⓾
ⒶⒷⒸⒹⒺⒻⒼⒽⒾⒿⓀⓁⓂⓃⓄⓅⓆⓇⓈⓉⓊⓋⓌⓍⓎⓏ
ⓐⓑⓒⓓⓔⓕⓖⓗⓘⓙⓚⓛⓜⓝⓞⓟⓠⓡⓢⓣⓤⓥⓦⓧⓨⓩ
☹⦿
✓ ✔ ☑ ☒ № ¶ ~ ⋅ · •★ ✶ ٭ ∗ ☆ ✳ ✵ ♠ ♣ ♥ ♦ ♪ ♫ ✝ † Å â å ã ª Ī Ï Î ī ï î Ł ł Ê Ë Ē ê ë ē ð ô ǫ Õ Ō Ŏ Ǒ Ô ō ó Û Ū Ũ û Ñ ñ ṅ ẘ ẋ ẍ Ÿ Ỳ ỹ ẑ ẕ µ Ç ç ¢ Ş ş Ţ ţ Œ œ æ ǣ ¿ ¡ Đ ə Î ï Ø ø Æ Ӝ̵̨̄ ۩ ๑ ღ Ƹ̵ Ƹ̵̡Ӝ̵̨̄Ʒ, 卐 Ӝ̵̨ ஐ Ӝ » « ⊳ ⊲ △▽ ∇ ◊ ∆ Λ ◬ — – ‑ ← → ↔ ↓ ↑ ↗ ⇒ ⇔ ⇐ ⇑ ⇓ ¦ ¡ ¿ | × ¶ … ☹ ☺ ☻ ⦿ ☂ ⁂ ☃ ٩ ۶ ☼ £ ƒ Þ þ ≈ ± ≠ ∫ µ α β Γ γ° º ° ÷ ♂ ♀ ¸ × ∞ № δ ζ η Θ θ Λ λ Ξ ξ Π ρ Σ Φ φ Ψ ψ Ω ω α γ δ ε η θ ι κ λ μ ν ξ ο π ρ σ ς ζ ẗ ṽ Ṿ ṿ τ υ φ χ ψ ω Σ Φ Ψ Ω Γ Δ Θ Λ Ξ Π ı ÷ ⁄ ∂ ′ ″ ´ ` ‰ ∴ ℵ ∈ ∉ ∩ ∪ ⊂ ⊃ ⊆ ⊇ ¬ ∧ ∨ ∃ ∀ א þ
①②③④⑤⑥⑦⑧⑨⑩⑪⑫⑬⑭⑮⑯⑰⑱⑲⑳ ⁰ ⁱ ¹ ² ³ ⁴ ⁵ ⁶ ⁷ ⁸ ⁹ ⁺ ⁻ ⁼ ⁽ ⁾ ⁿ₁ ½ ¼ ¾ ₀ ₁ ₂ ₃ ₄ ₅ ₆ ₇ ₈ ₉ ₊ ₋ ₌ ₍ ₎
☠ † ∞
• ® ™ ★ ♠ ♣ ♥ ♦ ☢ ✝ ☯ Ⓐ
△ ▀ ▄ █ □▫°
‽
♫
♪
‖
¿ ¡ ¼ ¾ ½ µ ¢ ° º × ← ↑ → ↓ ↗ ↘ ¦ | ± № Nº
Ææ Ãã Ââ Āā Ää Åå Ăă Ąą Çç Čč Ðð ĎĚ ĕ Êê Ēē Ëë Ęę Ģģ Ìì Íí Îî Ïï Īī Įį Ķķ Ĺĺ Ļļ Łł Ññ Ņņ Ňň Ôô Õõ Øø Ōō Œœ Ŗŗ Řř r̃ Şş Šš Ţţ Ûû Üü Űű Ųų Żż Žž Þþ ß ÿ Ƶƶ
€ £ $ ¶ ♫ ‡ ≠ ∞ ¹ ² ³ ₁ ₂ ₃
ⓤ ✳ iƒpi ☮ Ω
Ɐɐ Ƃƃ ƅ Ↄↄ Ƌƌ Ǝǝ Əə Ⅎⅎ Ƣƣ Ɣɣ Ⱶⱶ Ɩɩ ĸ Ɯɯ Ƞƞ 'n ·ɔ Ɵɵ Ƿƿ Ɋɋ ſ Ʃʃ Ʊʊ Ƨƨ Ƽƽ Ʌʌ Ȝȝ Ʒʒ Ǯǯ Þþ ȸ ʘ ǀ ǁ ǂ
ɑ a e ɛ i ɪ u ʊ y ʏ ʉ ɵ o ɔ æ œ ø ə
b d f g h j k l m n p r s t v ŋ ɧ ɕ ʂ ɖ ʈ ɳ ɭ ʧ ʤ ʃ ʔ ð ʒ
ˈ ˌ ː ˑ ˘ . ‖ ‿
ᛖ ᛇ ᛃ ᛜ ᛈ þ ð ᚠ ᚢ ᚨ ᚱ ᚲ ᚷ ᚹ ᚺ ᚻ ᚾ ᛁ ᛉ ᛊ ᛏ ᛒ ᛗ ᛚ ᛜ ᛝ ᛟ ᛞ ϟ
а б в г д е ё ж з и й к л м н о п р с т у ф х ц ч ш щ ъ ы ь э ю я
А Б В Г Д Е Ж Ѕ З И І К Л М Н О П Ҁ Р С Т Ѹ
Ф Х Ѡ Ц Ч Ш Щ Ъ Ꙑ Ь Ѣ Ꙗ Ѥ Ю Ѧ Ѫ Ѩ Ѭ Ѯ Ѱ Ѳ Ѵ
More Signs
૱ ꠸ ┯ ┰ ┱ ┲ ❗ ► ◄ Ă ă 0 1 2 3 4 5 6 7 8 9 Ǖ ǖ Ꞁ ¤ ­ Ð ¢ ℥ Ω ℧ K ℶ ℷ ℸ ⅇ ⅊ ⚌ ⚍ ⚎ ⚏ ⚭ ⚮ ⌀ ⏑ ⏒ ⏓ ⏔ ⏕ ⏖ ⏗ ⏘ ⏙ ⏠ ⏡ ⏦ ᶀ ᶁ ᶂ ᶃ ᶄ ᶆ ᶇ ᶈ ᶉ ᶊ ᶋ ᶌ ᶍ ᶎ ᶏ ᶐ ᶑ ᶒ ᶓ ᶔ ᶕ ᶖ ᶗ ᶘ ᶙ ᶚ ᶸ ᵯ ᵰ ᵴ ᵶ ᵹ ᵼ ᵽ ᵾ ᵿ     ‌ ‍ ‎ ‏   ⁁ ⁊         ⸜ ⸝ ¶ ¥ £ ⅕ ⅙ ⅛ ⅔ ⅖ ⅗ ⅘ ⅜ ⅚ ⅐ ⅝ ↉ ⅓ ⅑ ⅒ ⅞ ← ↑ → ↓ ↔ ↕ ↖ ↗ ↘ ↙ ↚ ↛ ↜ ↝ ↞ ↟ ↠ ↡ ↢ ↣ ↤ ↥ ↦ ↧ ↨ ↩ ↪ ↫ ↬ ↭ ↮ ↯ ↰ ↱ ↲ ↳ ↴ ↵ ↶ ↷ ↸ ↹ ↺ ↻ ↼ ↽ ↾ ↿ ⇀ ⇁ ⇂ ⇃ ⇄ ⇅ ⇆ ⇇ ⇈ ⇉ ⇊ ⇋ ⇌ ⇍ ⇎ ⇏ ⇐ ⇑ ⇒ ⇓ ⇔ ⇕ ⇖ ⇗ ⇘ ⇙ ⇚ ⇛ ⇜ ⇝ ⇞ ⇟ ⇠ ⇡ ⇢ ⇣ ⇤ ⇥ ⇦ ⇨ ⇩ ⇪ ⇧ ⇫ ⇬ ⇭ ⇮ ⇯ ⇰ ⇱ ⇲ ⇳ ⇴ ⇵ ⇶ ⇷ ⇸ ⇹ ⇺ ⇻ ⇼ ⇽ ⇾ ⇿ ⟰ ⟱ ⟲ ⟳ ⟴ ⟵ ⟶ ⟷ ⟸ ⟹ ⟺ ⟻ ⟼ ⟽ ⟾ ⟿ ⤀ ⤁ ⤂ ⤃ ⤄ ⤅ ⤆ ⤇ ⤈ ⤉ ⤊ ⤋ ⤌ ⤍ ⤎ ⤏ ⤐ ⤑ ⤒ ⤓ ⤔ ⤕ ⤖ ⤗ ⤘ ⤙ ⤚ ⤛ ⤜ ⤝ ⤞ ⤟ ⤠ ⤡ ⤢ ⤣ ⤤ ⤥ ⤦ ⤧ ⤨ ⤩ ⤪ ⤫ ⤬ ⤭ ⤮ ⤯ ⤰ ⤱ ⤲ ⤳ ⤴ ⤵ ⤶ ⤷ ⤸ ⤹ ⤺ ⤻ ⤼ ⤽ ⤾ ⤿ ⥀ ⥁ ⥂ ⥃ ⥄ ⥅ ⥆ ⥇ ⥈ ⥉ ⥊ ⥋ ⥌ ⥍ ⥎ ⥏ ⥐ ⥑ ⥒ ⥓ ⥔ ⥕ ⥖ ⥗ ⥘ ⥙ ⥚ ⥛ ⥜ ⥝ ⥞ ⥟ ⥠ ⥡ ⥢ ⥣ ⥤ ⥥ ⥦ ⥧ ⥨ ⥩ ⥪ ⥫ ⥬ ⥭ ⥮ ⥯ ⥰ ⥱ ⥲ ⥳ ⥴ ⥵ ⥶ ⥷ ⥸ ⥹ ⥺ ⥻ ⥼ ⥽ ⥾ ⥿ ➔ ➘ ➙ ➚ ➛ ➜ ➝ ➞ ➝ ➞ ➟ ➠ ➡ ➢ ➣ ➤ ➥ ➦ ➧ ➨ ➩ ➩ ➪ ➫ ➬ ➭ ➮ ➯ ➱ ➲ ➳ ➴ ➵ ➶ ➷ ➸ ➹ ➺ ➻ ➼ ➽ ➾ ⬀ ⬁ ⬂ ⬃ ⬄ ⬅ ⬆ ⬇ ⬈ ⬉ ⬊ ⬋ ⬌ ⬍ ⬎ ⬏ ⬐ ⬑ ☇ ☈ ⏎ ⍃ ⍄ ⍅ ⍆ ⍇ ⍈ ⍐ ⍗ ⍌ ⍓ ⍍ ⍔ ⍏ ⍖ ♾ ⎌ ☊ ☋ ☌ ☍ ⌃ ⌄ ⌤ ⌅ ⌆ ⌇ ⚋ ⚊ ⌌ ⌍ ⌎ ⌏ ⌐ ⌑ ⌔ ⌕ ⌗ ⌙ ⌢ ⌣ ⌯ ⌬ ⌭ ⌮ ⌖ ⌰ ⌱ ⌲ ⌳ ⌴ ⌵ ⌶ ⌷ ⌸ ⌹ ⌺ ⌻ ⌼ ⍯ ⍰ ⌽ ⌾ ⌿ ⍀ ⍁ ⍂ ⍉ ⍊ ⍋ ⍎ ⍏ ⍑ ⍒ ⍕ ⍖ ⍘ ⍙ ⍚ ⍛ ⍜ ⍝ ⍞ ⍠ ⍟ ⍡ ⍢ ⍣ ⍤ ⍥ ⍨ ⍩ ⍦ ⍧ ⍬ ⍿ ⍪ ⍮ ⍫ ⍱ ⍲ ⍭ ⍳ ⍴ ⍵ ⍶ ⍷ ⍸ ⍹ ⍺ ⍼ ⍽ ⍾ ⎀ ⎁ ⎂ ⎃ ⎄ ⎅ ⎆ ⎉ ⎊ ⎋ ⎍ ⎎ ⎏ ⎐ ⎑ ⎒ ⎓ ⎔ ⎕ ⏣ ⌓ ⏥ ⏢ ⎖ ⎲ ⎳ ⎴ ⎵ ⎶ ⎸ ⎹ ⎺ ⎻ ⎼ ⎽ ⎾ ⎿ ⏀ ⏁ ⏂ ⏃ ⏄ ⏅ ⏆ ⏇ ⏈ ⏉ ⏉ ⏋ ⏌ ⏍ ⏐ ⏤ ⏚ ⏛ Ⓝ ℰ ⓦ !       ⌘ « » ‹ › ' ' " " " ' ❝ ❞ £ ¥ € $ ¢ ¬ ¶ @ § ® © ™ ° × π ± √ ‰ Ω ∞ ≈ ÷ ~ ≠ ¹ ² ³ ½ ¼ ¾ ‐ – — | ⁄ \ [ ] { } † ‡ … · • ● ⌥ ⌃ ⇧ ↩ ¡ ¿ ‽ ⁂ ∴ ∵ ◊ ※ ← → ↑ ↓ ☜ ☞ ☝ ☟ ✔ ★ ☆ ♺ ☼ ☂ ☺ ☹ ☃ ✉ ✿ ✄ ✈ ✌ ✎ ♠ ♦ ♣ ♥ ♪ ♫ ♯ ♀ ♂ α ß Á á À à Å å Ä ä Æ æ Ç ç É é È è Ê ê Í í Ì ì Î î Ñ ñ Ó ó Ò ò Ô ô Ö ö Ø ø Ú ú Ù ù Ü ü Ž ž ₳ ฿ ¢ € ₡ ¢ ₢ ₵ ₫ £ £ ₤ ₣ ƒ ₲ ₭ ₥ ₦ ₱ $ $ ₮ ₩ ₩ ¥ ¥ ₴ ₰ ¤ ៛ ₪ ₯ ₠ ₧ ₨ ௹ ﷼ ㍐ ৲ ৳ ~ ƻ Ƽ ƽ ¹ ¸ ¬ ¨ ɂ ǁ ¯ Ɂ ǂ ¡ ´ ° ꟾ ¦ } { | . , · ] ) [ / _ \ ¿ º § " * - + ( ! & % $ ¼ ¾ ½ ¶ © ® @ ẟ Ɀ ` Ȿ ^ ꜠ ꜡ ỻ ' = : ; < ꞌ Ꞌ ꞊ ꞁ ꞈ ꞉ > ? ÷ ℾ ℿ ℔ ℩ ℉ ⅀ ℈ þ ð Þ µ ª ꝋ ꜿ Ꜿ ⱽ ⱺ ⱹ ⱷ ⱶ Ⱶ ⱴ ⱱ Ɒ ⱦ ȶ ȴ ȣ Ȣ ȡ ȝ Ȝ ț ȋ Ȋ ȉ Ȉ ǯ Ǯ ǃ ǀ ƿ ƾ ƺ ƹ Ƹ Ʒ Ʋ ư ƪ ƣ Ƣ Ɵ ƛ Ɩ ƕ ƍ ſ ỽ ⸀ ⸁ ⸂ ⸃ ⸄ ⸅ ⸆ ⸇ ⸈ ⸉ ⸊ ⸋ ⸌ ⸍ ⸎ ⸏ ⸐ ⸑ ⸒ ⸔ ⸕ ▲ ▼ ◀ ▶ ◢ ◣ ◥ ◤ △ ▽ ◿ ◺ ◹ ◸ ▴ ▾ ◂ ▸ ▵ ▿ ◃ ▹ ◁ ▷ ◅ ▻ ◬ ⟁ ⧋ ⧊ ⊿ ∆ ∇ ◭ ◮ ⧩ ⧨ ⌔ ⟐ ◇ ◆ ◈ ⬖ ⬗ ⬘ ⬙ ⬠ ⬡ ⎔ ⋄ ◊ ⧫ ⬢ ⬣ ▰ ▪ ◼ ▮ ◾ ▗ ▖ ■ ∎ ▃ ▄ ▅ ▆ ▇ █ ▌ ▐ ▍ ▎ ▉ ▊ ▋ ❘ ❙ ❚ ▀ ▘ ▝ ▙ ▚ ▛ ▜ ▟ ▞ ░ ▒ ▓ ▂ ▁ ▬ ▔ ▫ ▯ ▭ ▱ ◽ □ ◻ ▢ ⊞ ⊡ ⊟ ⊠ ▣ ▤ ▥ ▦ ⬚ ▧ ▨ ▩ ⬓ ◧ ⬒ ◨ ◩ ◪ ⬔ ⬕ ❏ ❐ ❑ ❒ ⧈ ◰ ◱ ◳ ◲ ◫ ⧇ ⧅ ⧄ ⍁ ⍂ ⟡ ⧉ ⚬ ○ ⚪ ◌ ◍ ◎ ◯ ❍ ◉ ⦾ ⊙ ⦿ ⊜ ⊖ ⊘ ⊚ ⊛ ⊝ ● ⚫ ⦁ ◐ ◑ ◒ ◓ ◔ ◕ ⦶ ⦸ ◵ ◴ ◶ ◷ ⊕ ⊗ ⦇ ⦈ ⦉ ⦊ ❨ ❩ ⸨ ⸩ ◖ ◗ ❪ ❫ ❮ ❯ ❬ ❭ ❰ ❱ ⊏ ⊐ ⊑ ⊒ ◘ ◙ ◚ ◛ ◜ ◝ ◞ ◟ ◠ ◡ ⋒ ⋓ ⋐ ⋑ ╰ ╮ ╭ ╯ ⌒ ╳ ✕ ╱ ╲ ⧸ ⧹ ⌓ ◦ ❖ ✖ ✚ ✜ ⧓ ⧗ ⧑ ⧒ ⧖ _ ⚊ ╴ ╼ ╾ ‐ ⁃ ‑ ‒ - – ⎯ — ― ╶ ╺ ╸ ─ ━ ┄ ┅ ┈ ┉ ╌ ╍ ═ ≣ ≡ ☰ ☱ ☲ ☳ ☴ ☵ ☶ ☷ ╵ ╷ ╹ ╻ │ ▕ ▏ ┃ ┆ ┇ ┊ ╎ ┋ ╿ ╽ ┌ ┍ ┎ ┏ ┐ ┑ ┒ ┓ └ ┕ ┖ ┗ ┘ ┙ ┚ ┛ ├ ┝ ┞ ┟ ┠ ┡ ┢ ┣ ┤ ┥ ┦ ┧ ┨ ┩ ┪ ┫ ┬ ┭ ┮ ┳ ┴ ┵ ┶ ┷ ┸ ┹ ┺ ┻ ┼ ┽ ┾ ┿ ╀ ╁ ╂ ╃ ╄ ╅ ╆ ╇ ╈ ╉ ╊ ╋ ╏ ║ ╔ ╒ ╓ ╕ ╖ ╗ ╚ ╘ ╙ ╛ ╜ ╝ ╞ ╟ ╠ ╡ ╢ ╣ ╤ ╥ ╦ ╧ ╨ ╩ ╪ ╫ ╬ ⌞ ⌟ ⌜ ⌝ ⌊ ⌋ ⌉ ⌈ ⌋ ₯ ἀ ἁ ἂ ἃ ἄ ἅ ἆ ἇ Ἀ Ἁ Ἂ Ἃ Ἄ Ἅ Ἆ Ἇ ἐ ἑ ἒ ἓ ἔ ἕ Ἐ Ἑ Ἒ Ἓ Ἔ Ἕ ἠ ἡ ἢ ἣ ἤ ἥ ἦ ἧ Ἠ Ἡ Ἢ Ἣ Ἤ Ἥ Ἦ Ἧ ἰ ἱ ἲ ἳ ἴ ἵ ἶ ἷ Ἰ Ἱ Ἲ Ἳ Ἴ Ἵ Ἶ Ἷ ὀ ὁ ὂ ὃ ὄ ὅ Ὀ Ὁ Ὂ Ὃ Ὄ Ὅ ὐ ὑ ὒ ὓ ὔ ὕ ὖ ὗ Ὑ Ὓ Ὕ Ὗ ὠ ὡ ὢ ὣ ὤ ὥ ὦ ὧ Ὠ Ὡ Ὢ Ὣ Ὤ Ὥ Ὦ Ὧ ὰ ά ὲ έ ὴ ή ὶ ί ὸ ό ὺ ύ ὼ ώ ᾀ ᾁ ᾂ ᾃ ᾄ ᾅ ᾆ ᾇ ᾈ ᾉ ᾊ ᾋ ᾌ ᾍ ᾎ ᾏ ᾐ ᾑ ᾒ ᾓ ᾔ ᾕ ᾖ ᾗ ᾘ ᾙ ᾚ ᾛ ᾜ ᾝ ᾞ ᾟ ᾠ ᾡ ᾢ ᾣ ᾤ ᾥ ᾦ ᾧ ᾨ ᾩ ᾪ ᾫ ᾬ ᾭ ᾮ ᾯ ᾰ ᾱ ᾲ ᾳ ᾴ ᾶ ᾷ Ᾰ Ᾱ Ὰ Ά ᾼ ᾽ ι ᾿ ῀ ῁ ῂ ῃ ῄ ῆ ῇ Ὲ Έ Ὴ Ή ῌ ῍ ῎ ῏ ῐ ῑ ῒ ΐ ῖ ῗ Ῐ Ῑ Ὶ Ί ῝ ῞ ῟ ῠ ῡ ῢ ΰ ῤ ῥ ῦ ῧ Ῠ Ῡ Ὺ Ύ Ῥ ῭ ΅ ` ῲ ῳ ῴ ῶ ῷ Ὸ Ό Ὼ Ώ ῼ ´ ῾ Ͱ ͱ Ͳ ͳ ʹ ͵ Ͷ ͷ ͺ ͻ ͼ ͽ ; ΄ ΅ Ά · Έ Ή Ί Ό Ύ Ώ ΐ Α Β Γ Δ Ε Ζ Η Θ Ι Κ Λ Μ Ν Ξ Ο Π Ρ Σ Τ Υ Φ Χ Ψ Ω Ϊ Ϋ ά έ ή ί ΰ α β γ δ ε ζ η θ ι κ λ μ ν ξ ο π ρ ς σ τ υ φ χ ψ ω ϊ ϋ ό ύ ώ ϐ ϑ ϒ ϓ ϔ ϕ ϖ ϗ Ϙ ϙ Ϛ ϛ Ϝ ϝ Ϟ ϟ Ϡ ϡ Ϣ ϣ Ϥ ϥ Ϧ ϧ Ϩ ϩ Ϫ ϫ Ϭ ϭ Ϯ ϯ ϰ ϱ ϲ ϳ ϴ ϵ ϶ Ϸ ϸ Ϲ Ϻ ϻ ϼ Ͻ Ͼ Ͽ Ⓐ ⓐ ⒜ A a Ạ ạ Ả ả Ḁ ḁ  à Ǎ ǎ Ấ ấ Ầ ầ Ẩ ẩ Ȃ ȃ Ẫ ẫ Ậ ậ À Á Ắ ắ Ằ ằ Ẳ ẳ Ẵ ẵ Ặ ặ Ā ā Ą ą Ǟ Ȁ ȁ Å Ǻ ǻ Ä ä ǟ Ǡ ǡ â á å ã à ẚ Ȧ ȧ Ⱥ Å ⱥ Æ æ Ǽ Ǣ ǣ Ɐ Ꜳ ꜳ Ꜹ Ꜻ Ɑ ꜹ ꜻ ª ℀ ⅍ ℁ Ⓑ ⓑ ⒝ B b Ḃ ḃ Ḅ ḅ Ḇ ḇ Ɓ Ƀ ƀ ƃ Ƃ Ƅ ƅ ℬ Ⓒ ⓒ ⒞ C c Ḉ ḉ Ć ć Ĉ ĉ Ċ ċ Č č Ç ç Ƈ ƈ Ȼ ȼ ℂ ℃ ℭ Ɔ ℅ ℆ ℄ Ꜿ ꜿ Ⓓ ⓓ ⒟ D d Ḋ ḋ Ḍ ḍ Ḏ ḏ Ḑ ḑ Ḓ ḓ Ď ď Ɗ Ƌ ƌ Ɖ Đ đ ȡ ⅅ ⅆ DZ Dz dz DŽ Dž dž ȸ Ⓔ ⓔ ⒠ E e Ḕ ḕ Ḗ ḗ Ḙ ḙ Ḛ ḛ Ḝ ḝ Ẹ ẹ Ẻ ẻ Ế ế Ẽ ẽ Ề ề Ể ể Ễ ễ Ệ ệ Ē ē Ĕ ĕ Ė ė Ę ę Ě ě È è É é Ê ê Ë ë Ȅ ȅ Ȩ ȩ Ȇ ȇ Ǝ ⱸ Ɇ ℇ ℯ ℮ Ɛ ℰ Ə ǝ ⱻ ɇ Ⓕ ⓕ ⒡ F f Ḟ ḟ Ƒ ƒ ꜰ Ⅎ ⅎ ꟻ ℱ ℻ Ⓖ ⓖ ⒢ G g Ɠ Ḡ ḡ Ĝ ĝ Ğ ğ Ġ ġ Ģ ģ Ǥ ǥ Ǧ ǧ Ǵ ℊ ⅁ ǵ Ⓗ ⓗ ⒣ H h Ḣ ḣ Ḥ ḥ Ḧ ḧ Ḩ ḩ Ḫ ḫ ẖ Ĥ ĥ Ȟ ȟ Ħ ħ Ⱨ ⱨ Ꜧ ℍ Ƕ ℏ ℎ ℋ ℌ ꜧ Ⓘ ⓘ ⒤ I i Ḭ ḭ Ḯ ḯ IJ ij ì í î ï Ì Í Î Ï Ĩ ĩ Ī ī Ĭ ĭ Į į ı Ɨ ƚ Ỻ Ǐ ǐ ⅈ ⅉ ℹ ℑ ℐ Ⓙ ⓙ ⒥ J j Ĵ ĵ ȷ ⱼ Ɉ ɉ ǰ Ⓚ ⓚ ⒦ K k Ḱ ḱ Ḳ ḳ Ḵ ḵ Ķ ķ Ƙ ƙ Ꝁ ꝁ Ꝃ ꝃ Ꝅ ꝅ Ǩ ǩ Ⱪ ⱪ ĸ Ⓛ ⓛ ⒧ L l Ḷ ḷ Ḹ ḹ Ḻ ḻ Ḽ ḽ Ĺ ĺ Ļ ļ Ľ İ ľ Ŀ ŀ Ł ł Ỉ ỉ Ị ị Ƚ Ⱡ Ꝉ ꝉ ⱡ Ɫ ꞁ ℒ LJ Lj lj ⅃ ⅂ ℓ ȉ Ȉ Ȋ ȋ Ⓜ ⓜ ⒨ M m Ḿ ḿ Ṁ ṁ Ṃ ṃ ꟿ ꟽ Ɱ Ʃ Ɯ ℳ Ⓝ ⓝ ⒩ N n Ṅ ṅ Ṇ ṇ Ṉ ṉ Ṋ ṋ Ń ń Ņ ņ Ň ň Ǹ ǹ Ŋ Ɲ ñ 'n Ñ Ƞ ƞ ŋ NJ Nj nj ȵ ℕ № O o Ṍ ṍ Ṏ ṏ Ṑ ṑ Ṓ ṓ Ȫ ȫ Ȭ ȭ Ȯ ȯ Ȱ ȱ Ǫ ǫ Ǭ ǭ Ọ ọ Ỏ ỏ Ố ố Ồ ồ Ổ ổ Ỗ ỗ Ộ ộ Ớ ớ Ờ ờ Ở ở Ỡ ỡ Ợ ợ Ơ ơ Ō ō Ŏ ŏ Ő ő Ò Ó Ô Õ Ö Ǒ Ȍ ȍ Ȏ ȏ Œ œ Ø Ǿ Ꝋ ǽ ǿ ℴ ⍥ ⍤ Ⓞ ⓞ ⒪ ò ó ô õ ö ǒ ø Ꝏ ꝏ Ⓟ ⓟ ⒫ ℗ P p Ṕ ṕ Ṗ ṗ Ƥ ƥ Ᵽ ℙ Ƿ ꟼ ℘ Ⓠ ⓠ ⒬ Q q Ɋ ɋ ℚ ℺ ȹ Ⓡ ⓡ ⒭ R r Ŕ ŕ Ŗ ŗ Ř ř Ṙ ṙ Ṛ ṛ Ṝ ṝ Ṟ ṟ Ȑ ȑ Ȓ ȓ ɍ Ɍ Ʀ Ɽ ℞ Ꝛ ꝛ ℜ ℛ ℟ ℝ Ⓢ ⓢ ⒮ S s Ṡ ṡ Ṣ ṣ Ṥ ṥ Ṧ ṧ Ṩ ṩ Ś ś Ŝ ŝ Ş ş Š š Ș ș ȿ ꜱ Ƨ ƨ ẞ ß ẛ ẜ ẝ ℠ Ⓣ ⓣ ⒯ T t Ṫ ṫ Ṭ ṭ Ṯ ṯ Ṱ ṱ Ţ ţ Ť ť Ŧ ŧ Ƭ Ʈ ẗ Ț Ⱦ ƫ ƭ ț ⱦ ȶ ℡ ™ Ⓤ ⓤ ⒰ U u Ṳ ṳ Ṵ ṵ Ṷ ṷ Ṹ ṹ Ṻ ṻ Ụ Ủ ủ Ứ Ừ ụ ứ Ử ử ừ ữ Ữ Ự ự Ũ ũ Ū ū Ŭ ŭ Ů ů Ű ű Ǚ ǚ Ǘ ǘ Ǜ ǜ Ų ų Ǔ ǔ Ȕ ȕ Û û Ȗ ȗ Ù ù Ü ü Ư ú Ʉ ư Ʋ Ʊ Ⓥ ⓥ ⒱ V v Ṽ ṽ Ṿ ṿ Ỽ Ʌ ℣ ⱱ ⱴ ⱽ Ⓦ ⓦ ⒲ W w Ẁ ẁ Ẃ ẃ Ẅ ẅ Ẇ ẇ Ẉ ẉ Ŵ ŵ ẘ Ⱳ ⱳ Ⓧ ⓧ ⒳ X x Ẋ ẋ Ẍ ẍ ℵ × Ⓨ ⓨ ⒴ y Y Ẏ ẏ Ỿ ỿ ẙ Ỳ ỳ Ỵ ỵ Ỷ ỷ Ỹ ỹ Ŷ ŷ Ƴ ƴ Ÿ ÿ Ý ý Ɏ ɏ Ȳ Ɣ ⅄ ȳ ℽ Ⓩ ⓩ ⒵ Z z Ẑ ẑ Ẓ ẓ Ẕ ẕ Ź ź Ż ż Ž ž Ȥ ȥ Ⱬ ⱬ Ƶ ƶ ɀ ℨ ℤ ⟀ ⟁ ⟂ ⟃ ⟄ ⟇ ⟈ ⟉ ⟊ ⟐ ⟑ ⟒ ⟓ ⟔ ⟕ ⟖ ⟗ ⟘ ⟙ ⟚ ⟛ ⟜ ⟝ ⟞ ⟟ ⟠ ⟡ ⟢ ⟣ ⟤ ⟥ ⟦ ⟧ ⟨ ⟩ ⟪ ⟫ ⦀ ⦁ ⦂ ⦃ ⦄ ⦅ ⦆ ⦇ ⦈ ⦉ ⦊ ⦋ ⦌ ⦍ ⦎ ⦏ ⦐ ⦑ ⦒ ⦓ ⦔ ⦕ ⦖ ⦗ ⦘ ⦙ ⦚ ⦛ ⦜ ⦝ ⦞ ⦟ ⦠ ⦡ ⦢ ⦣ ⦤ ⦥ ⦦ ⦧ ⦨ ⦩ ⦪ ⦫ ⦬ ⦭ ⦮ ⦯ ⦰ ⦱ ⦲ ⦳ ⦴ ⦵ ⦶ ⦷ ⦸ ⦹ ⦺ ⦻ ⦼ ⦽ ⦾ ⦿ ⧀ ⧁ ⧂ ⧃ ⧄ ⧅ ⧆ ⧇ ⧈ ⧉ ⧊ ⧋ ⧌ ⧍ ⧎ ⧏ ⧐ ⧑ ⧒ ⧓ ⧔ ⧕ ⧖ ⧗ ⧘ ⧙ ⧚ ⧛ ⧜ ⧝ ⧞ ⧟ ⧡ ⧢ ⧣ ⧤ ⧥ ⧦ ⧧ ⧨ ⧩ ⧪ ⧫ ⧬ ⧭ ⧮ ⧯ ⧰ ⧱ ⧲ ⧳ ⧴ ⧵ ⧶ ⧷ ⧸ ⧹ ⧺ ⧻ ⧼ ⧽ ⧾ ⧿ ∀ ∁ ∂ ∃ ∄ ∅ ∆ ∇ ∈ ∉ ∊ ∋ ∌ ∍ ∎ ∏ ∐ ∑ − ∓ ∔ ∕ ∖ ∗ ∘ ∙ √ ∛ ∜ ∝ ∞ ∟ ∠ ∡ ∢ ∣ ∤ ∥ ∦ ∧ ∨ ∩ ∪ ∫ ∬ ∭ ∮ ∯ ∰ ∱ ∲ ∳ ∴ ∵ ∶ ∷ ∸ ∹ ∺ ∻ ∼ ∽ ∾ ∿ ≀ ≁ ≂ ≃ ≄ ≅ ≆ ≇ ≈ ≉ ≊ ≋ ≌ ≍ ≎ ≏ ≐ ≑ ≒ ≓ ≔ ≕ ≖ ≗ ≘ ≙ ≚ ≛ ≜ ≝ ≞ ≟ ≠ ≡ ≢ ≣ ≤ ≥ ≦ ≧ ≨ ≩ ≪ ≫ ≬ ≭ ≮ ≯ ≰ ≱ ≲ ≳ ≴ ≵ ≶ ≷ ≸ ≹ ≺ ≻ ≼ ≽ ≾ ≿ ⊀ ⊁ ⊂ ⊃ ⊄ ⊅ ⊆ ⊇ ⊈ ⊉ ⊊ ⊋ ⊌ ⊍ ⊎ ⊏ ⊐ ⊑ ⊒ ⊓ ⊔ ⊕ ⊖ ⊗ ⊘ ⊙ ⊚ ⊛ ⊜ ⊝ ⊞ ⊟ ⊠ ⊡ ⊢ ⊣ ⊤ ⊥ ⊦ ⊧ ⊨ ⊩ ⊪ ⊫ ⊬ ⊭ ⊮ ⊯ ⊰ ⊱ ⊲ ⊳ ⊴ ⊵ ⊶ ⊷ ⊸ ⊹ ⊺ ⊻ ⊼ ⊽ ⊾ ⊿ ⋀ ⋁ ⋂ ⋃ ⋄ ⋅ ⋆ ⋇ ⋈ ⋉ ⋊ ⋋ ⋌ ⋍ ⋎ ⋏ ⋐ ⋑ ⋒ ⋓ ⋔ ⋕ ⋖ ⋗ ⋘ ⋙ ⋚ ⋛ ⋜ ⋝ ⋞ ⋟ ⋠ ⋡ ⋢ ⋣ ⋤ ⋥ ⋦ ⋧ ⋨ ⋩ ⋪ ⋫ ⋬ ⋭ ⋮ ⋯ ⋰ ⋱ ⋲ ⋳ ⋴ ⋵ ⋶ ⋷ ⋸ ⋹ ⋺ ⋻ ⋼ ⋽ ⋾ ⋿ ✕ ✖ ✚ ◀ ▶ ❝ ❞ ★ ☆ ☼ ☂ ☺ ☹ ✄ ✈ ✌ ✎ ♪ ♫ ☀ ☁ ☔ ⚡ ❆ ☽ ☾ ✆ ✔ ☯ ☮ ☠ ⚑ ☬ ✄ ✏ ♰ ✡ ✰ ✺ ⚢ ⚣ ♕ ♛ ♚ ♬ ⓐ ⓑ ⓒ ⓓ ↺ ↻ ⇖ ⇗ ⇘ ⇙ ⟵ ⟷ ⟶ ⤴ ⤵ ⤶ ⤷ ➫ ➬ € ₤ $ ₩ ₪ ⟁ ⟐ ◆ ⎔ ░ ▢ ⊡ ▩ ⟡ ◎ ◵ ⊗ ❖ Ω β Φ Σ Ξ ⟁ ⦻ ⧉ ⧭ ⧴ ∞ ≌ ⊕ ⋍ ⋰ ⋱ ✖ ⓵ ⓶ ⓷ ⓸ ⓹ ⓺ ⓻ ⓼ ⓽ ⓾ ᴕ ⸨ ⸩ ❪ ❫ ⓵ ⓶ ⓷ ⓸ ⓹ ⓺ ⓻ ⓼ ⓽ ⓾ ⒈ ⒉ ⒊ ⒋ ⒌ ⒍ ⒎ ⒏ ⒐ ⒑ ⒒ ⒓ ⒔ ⒕ ⒖ ⒗ ⒘ ⒙ ⒚ ⒛ ⓪ ① ② ③ ④ ⑤ ⑥ ⑦ ⑧ ⑨ ⑩ ➀ ➁ ➂ ➃ ➄ ➅ ➆ ➇ ➈ ➉ ⑪ ⑫ ⑬ ⑭ ⑮ ⑯ ⑰ ⑱ ⑲ ⑳ ⓿ ❶ ❷ ❸ ❹ ❺ ❻ ❼ ❽ ❾ ❿ ➊ ➋ ➌ ➍ ➎ ➏ ➐ ➑ ➒ ➓ ⓫ ⓬ ⓭ ⓮ ⓯ ⓰ ⓱ ⓲ ⓳ ⓴ ⑴ ⑵ ⑶ ⑷ ⑸ ⑹ ⑺ ⑻ ⑼ ⑽ ⑾ ⑿ ⒀ ⒁ ⒂ ⒃ ⒄ ⒅ ⒆ ⒇ ᶅ ᶛ ᶜ ᶝ ᶞ ᶟ ᶠ ᶡ ᶢ ᶣ ᶤ ᶥ ᶦ ᶧ ᶨ ᶩ ᶪ ᶫ ᶬ ᶭ ᶮ ᶯ ᶰ ᶱ ᶲ ᶳ ᶴ ᶵ ᶶ ᶷ ᶹ ᶺ ᶻ ᶼ ᶽ ᶾ ᶿ ᴀ ᴁ ᴂ ᴃ ᴄ ᴅ ᴆ ᴇ ᴈ ᴉ ᴊ ᴋ ᴌ ᴍ ᴎ ᴏ ᴐ ᴑ ᴒ ᴓ ᴔ ᴕ ᴖ ᴗ ᴘ ᴙ ᴚ ᴛ ᴜ ᴝ ᴞ ᴟ ᴠ ᴡ ᴢ ᴣ ᴤ ᴥ ᴦ ᴧ ᴨ ᴩ ᴪ ᴫ ᴬ ᴭ ᴮ ᴯ ᴰ ᴱ ᴲ ᴳ ᴴ ᴵ ᴶ ᴷ ᴸ ᴹ ᴺ ᴻ ᴼ ᴽ ᴾ ᴿ ᵀ ᵁ ᵂ ᵃ ᵄ ᵅ ᵆ ᵇ ᵈ ᵉ ᵊ ᵋ ᵌ ᵍ ᵎ ᵏ ᵐ ᵑ ᵒ ᵓ ᵔ ᵕ ᵖ ᵗ ᵘ ᵙ ᵚ ᵛ ᵜ ᵝ ᵞ ᵟ ᵠ ᵡ ᵢ ᵣ ᵤ ᵥ ᵦ ᵧ ᵨ ᵩ ᵪ ᵫ ᵬ ᵭ ᵮ ᵱ ᵲ ᵳ ᵵ ᵷ ᵸ ᵺ ᵻ ᷋ ᷌ ᷍ ᷎ ᷏ ᷓ ᷔ ᷕ ᷖ ᷗ ᷘ ᷙ ᷛ ᷜ ᷝ ᷞ ᷟ ᷠ ᷡ ᷢ ᷣ ᷤ ᷥ ᷦ ' ' ' ' " " " " « » ‹ › Ꞌ " ❛ ❜ ❝ ❞ < > @ ‧ ¨ ․ ꞉ : ⁚ ⁝ ⁞ ‥ … ⁖ ⸪ ⸬ ⸫ ⸭ ⁛ ⁘ ⁙ ⁏ ; ⦂ ⁃ ‐ ‑ ‒ - – ⎯ — ― _ ⁓ ⸛ ⸞ ⸟ ⸯ ¬ / \ ⁄ \ ⁄ | ⎜ ¦ ‖ ‗ † ‡ · • ⸰ ° ‣ ⁒ % ‰ ‱ & ⅋ § ÷ + ± = ꞊ ′ ″ ‴ ⁗ ‵ ‶ ‷ ‸ * ⁑ ⁎ ⁕ ※ ⁜ ⁂ ! ‼ ¡ ? ¿ ⸮ ⁇ ⁉ ⁈ ‽ ⸘ ¼ ½ ¾ ² ³ © ® ™ ℠ ℻ ℅ ℁ ⅍ ℄ ¶ ⁋ ❡ ⁌ ⁍ ⸖ ⸗ ⸚ ⸓ ( ) [ ] { } ⸨ ⸩ ❨ ❩ ❪ ❫ ⸦ ⸧ ❬ ❭ ❮ ❯ ❰ ❱ ❴ ❵ ❲ ❳ ⦗ ⦘ ⁅ ⁆ 〈 〉 ⏜ ⏝ ⏞ ⏟ ⸡ ⸠ ⸢ ⸣ ⸤ ⸥ ⎡ ⎤ ⎣ ⎦ ⎨ ⎬ ⌠ ⌡ ⎛ ⎠ ⎝ ⎞ ⁀ ⁔ ‿ ⁐ ‾ ⎟ ⎢ ⎥ ⎪ ꞁ ⎮ ⎧ ⎫ ⎩ ⎭ ⎰ ⎱ ✈ ☀ ☼ ☁ ☂ ☔ ⚡ ❄ ❅ ❆ ☃ ☉ ☄ ★ ☆ ☽ ☾ ⌛ ⌚ ☇ ☈ ⌂ ⌁ ⏧ ✆ ☎ ☏ ☑ ✓ ✔ ⎷ ⍻ ✖ ✗ ✘ ☒ ✕ ☓ ☕ ♿ ✌ ☚ ☛ ☜ ☝ ☞ ☟ ☹ ☺ ☻ ☯ ⚘ ☮ ✝ ⚰ ⚱ ⚠ ☠ ☢ ⚔ ⚓ ⎈ ⚒ ⚑ ⚐ ☡ ❂ ⚕ ⚖ ⚗ ✇ ☣ ⚙ ☤ ⚚ ⚛ ⚜ ☥ ☦ ☧ ☨ ☩ † ☪ ☫ ☬ ☭ ✁ ✂ ✃ ✄ ✍ ✎ ✏ ✐  ✑ ✒ ✉ ✙ ✚ ✜ ✛ ♰ ♱ ✞ ✟ ✠ ✡ ☸ ✢ ✣ ✤ ✥ ✦ ✧ ✩ ✪ ✫ ✬ ✭ ✮ ✯ ✰ ✲ ✱ ✳ ✴ ✵ ✶ ✷ ✸ ✹ ✺ ✻ ✼ ✽ ✾ ❀ ✿ ❁ ❃ ❇ ❈ ❉ ❊ ❋ ⁕ ☘ ❦ ❧ ☙ ❢ ❣ ♀ ♂ ⚲ ⚢ ⚣ ⚤ ⚥ ⚦ ⚧ ⚨ ⚩ ☿ ♁ ⚯ ♔ ♕ ♖ ♗ ♘ ♙ ♚ ♛ ♜ ♝ ♞ ♟ ☖ ☗ ♠ ♣ ♦ ♥ ❤ ❥ ♡ ♢ ♤ ♧ ⚀ ⚁ ⚂ ⚃ ⚄ ⚅ ⚇ ⚆ ⚈ ⚉ ♨ ♩ ♪ ♫ ♬ ♭ ♮ ♯ ⌨ ⏏ ⎗ ⎘ ⎙ ⎚ ⌥ ⎇ ⌘ ⌦ ⌫ ⌧ ♲ ♳ ♴ ♵ ♶ ♷ ♸ ♹ ♺ ♻ ♼ ♽ ⁌ ⁍ ⎌ ⌇ ⌲ ⍝ ⍟ ⍣ ⍤ ⍥ ⍨ ⍩ ⎋ ♃ ♄ ♅ ♆ ♇ ♈ ♉ ♊ ♋ ♌ ♍ ♎ ♏ ♐ ♑ ♒ ♓ ⏚ ⏛ |   |   |   |   |   |   |   |   |   | ​ |
℗ & © ® iƒpi
"" »« "" ¿Ñ
✔ № ™ ℠ ·
€ £ $ ¥
¿ ¡ ¼ ¾ ½ µ ³ ² ¹ ¢ § ° º × † ♥ ♦ ← ↑ → ↓ ¦ | ± ‒ – ≠ ٭ ✳ ✶ « » ^ ▷ △ ◁ ∇ ◊ ∆ Λ • ◦ ▪ ☂ ⁂ ☃ ☼ ☆♪ ♫ ★ ∞
⁰¹²³⁴⁵⁶⁷⁸⁹₀₁₂₃₄₅₆₇₈₉
①②③④⑤⑥⑦⑧⑨⑩⑪⑫⑬⑭⑮⑯⑰⑱⑲⑳
⓪⓵⓶⓷⓸⓹⓺⓻⓼⓽⓾
‹‹‹‹‹‹‹‹ŒŽ''""•⓫⓬⓭⓮⓯⓰⓱⓲⓳⓴
ⒶⒷⒸⒹⒺⒻⒼⒽⒾⒿⓀⓁⓂⓃⓄⓅⓆⓇⓈⓉⓊⓋⓌⓍⓎⓏ
ⓐⓑⓒⓓⓔⓕⓖⓗⓘⓙⓚⓛⓜⓝⓞⓟⓠⓡⓢⓣⓤⓥⓦⓧⓨⓩ
Hinterhof - Linkes Zentrum
100blumen
℗△◇∙∧♦◊ II✳∇✶✲♂♀Ƨ⍵ (ᵛᵛ) [ ]Ʈ"I"
⊲ ⊳⋋ ⋌ ⋍ ⋎ ⋏ᴑ ⁂ ∴ ∵ ◊ ※╳⋇⁂※⁜※⊰ ⊱
ⅠⅡ,Ⅲ,Ⅳ,Ⅴ,Ⅵ,Ⅶ,Ⅷ,Ⅸ,Ⅹ,Ⅺ, Ⅻ, Ⅼ, Ⅽ, Ⅾ, Ⅿ
¾♭♫ ♪ ♩Vinyl☑Enthusiast♮ƒ♪♫♬♯✓☯☻☼☺✔❤★✌☆✓*☂⁂☃☮○◯◌ⓔ☐Ω♫ ♪ ¤☢☒٩Øø℅§♢☘
ⒸⓅ©+℗®™→€£☹$¢←℠№ A₁ B₁ A₂ B₂⦿ □-G-□♂⌾◎⊝⊜⊗⊖∞∟∠~ • ¤¿¤ ◙ Ɐ◈-P-◈=MCA Pressing Plant, Pinckneyville, \\' logo embossed