Madrid, Spain
Joined on January 5, 2014
Releases
Marketplace
No seller rating
Buyer rating:
100.0% 74
Contributor Stats
Rank Points 6,601
Average Vote 3.93
Votes Received 90
Last 10 Day Average 4.00
Last 10 Day Votes Received 2
Groups
When updating these lines, my CD collection included 1,232 entries catalogued on Discogs.
What does it say about my musical tastes?
In more than 1 out of 3 releases (39%) the Cello is a protagonist in one way or another (more details under the tab "Lists" above).
- 83% (1,019) are classified as "Classical" music (genre) vs. ≈ 17% for Jazz & Rock (8.5% & 8.2% respectively).
- Almost 30%, i.e. 363 of the total, is categorized as "Contemporary" (Style), 18% (225) as "Modern", e.g.
Gabriel Fauré
or
Benjamin Britten
..., 14% (174) Romantic, 10% Baroque and another 10% "Classical" e.g.
Joseph Haydn
.
- 106 releases (8.6%) are by Spanish or Hispano-american Composers (among whom I include both
Domenico Scarlatti
,
Luigi Boccherini
and 42 more)
- Operas sum up 51 items or 4%
- and Sacred music is 3.6% of the whole releases.
I´m here to discover, find discontinued items, being open to the unexpected, have good fun, for the sake of my love for good music.
Feel free to browse my Collection and my Wantlist, send me offers about material you think I can be interested in, or simply contact for a chat.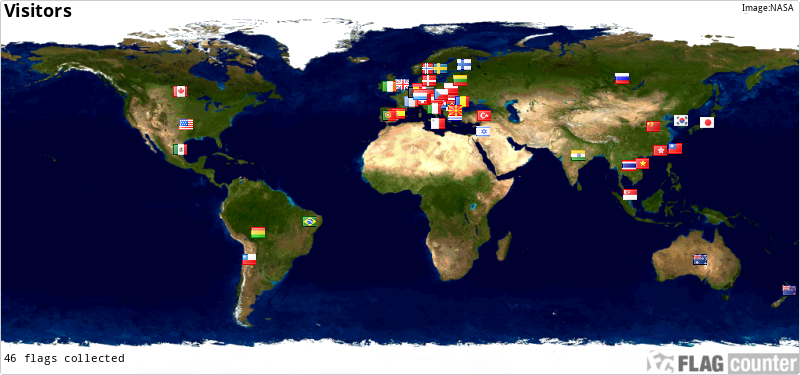 Recent Activity

submitted Sofia Gubaidulina – Alexander Ivashkin, Natalia Pavlutskaya, Rachel Johnston (2), Miranda Wilson (4), Malcom Hicks - In Croce ∙ Quarternion ∙ Ten Preludes.

5 days ago

submitted McEwen* – Chilingirian Quartet* - String Quartets, Volume 1.

5 days ago

submitted Manuel Castillo, Jesús Pineda (2), Cuarteto Manuel Castillo, Aurora Gómez - Obra Para Guitarra.

13 days ago

submitted David Del Puerto, Eugenio Tobalina - Mirada.

16 days ago

submitted Johanna Doderer - Music In My Life (Selected Chamber Music) / Mein Leben Ist Die Musik (Ausgewählte Kammermusik).

19 days ago

submitted Zulema de la Cruz, Francisco Martínez*, Grupo Sax-Ensemble - Obras Para Saxofón.

about 1 month ago

submitted Conrado Del Campo, Brodsky Quartet - Cuartetos.

about 1 month ago

submitted Jaime Botella, Florilegium String Quartet*, Trío Equinoxe, Archaeus Ensemble - Música De Cámara.

about 1 month ago

submitted Xavier Benguerel - Maribel Ortega, Marisa Martins, Dalmau González, Matteo Suk, Lluís Sintes, Cor De Cambra Del Palau De La Música Catalana, Orquestra Simfònica De Barcelona I Nacional De Catalunya, Miquel Ortega* - Rèquiem A La Memòría De Salvador Espriu.

about 1 month ago

submitted Jorge Fernández Guerra, Ensemble Residencias - Los Niños Han Gritado.

about 1 month ago

submitted Robert Simpson (6), Delmé Quartet* - String Quartet No 2; String Quartet No 5.

about 1 month ago

submitted Heinz Holliger - Daniel Haeflinger, Gilles Vonsattel - Romancendres ∙ Feuerwerklein ∙ Chaconne ∙ Partita.

about 1 month ago

submitted Nancy Galbraith, Cuarteto Latinoamericano, Pittsburg Symphony Orchestra Principals*, Carnegie Mellon School Of Music Faculty, Renaissance City Winds - Four Chamber Works: String Quartet No. 1 - Incantation And Allegro - Aeolian Muses - Rhythms And Rituals.

2 months ago

submitted Brodsky Quartet, Ruperto Chapí - Cuartetos I, II, III y IV.

3 months ago

submitted Leonard Salzedo, Archaeus Quartet - Sting Quartets 1, 5 And 10.

3 months ago

submitted Leone Sinigaglia, Archos Quartet - Complete Works For String Quartet - 1: String Quartet, Variations On A Theme Of Brahms, Hora Mystica.

3 months ago

submitted Friedhelm Döhl - Carlos Johnson (6), Hans-Christian Schwarz - Müsik Für Violine Und Cello .

3 months ago

submitted Óscar Esplá - Alicia De Larrocha, Orquesta Nacional De España, Rafael Frühbeck De Burgos - Sonata Del Sur .

3 months ago

submitted Joly Braga Santos, Maria Orán, Gérard Caussé, Extremadura Symphony Orchestra*, Jesús Amigo - Abertura Sinfónica No. 3, Op. 20 - Cantares Gallegos Op. 54 - Três Esboços Sinfónicos Op. 34 - Concierto Para Viola E Orquestra, Op. 31 .

3 months ago

submitted José Luis Turina - Orquesta Filarmónica de Londres*, Orquesta Filarmónica de Poznan*, Orquesta Iuventas, Grupo De Viento De La Orquesta De La Comunidad De Madrid, José Luis Temes - Retrato.

4 months ago

submitted José Luis Turina, José Luis Temes - Orquesta Filarmónica de Londres*, Grupo Círculo, Orquesta Filarmónica de Poznan* - Punto De Encuentro - Alaró - Pentimento - Variaciones Scarlatti - Fantasía.

4 months ago

submitted Tracy Silverman, The Calder Quartet - Between The Kiss And The Chaos.

4 months ago

submitted José Luis Turina, José Luis Temes - Orquesta Filarmónica De Málaga - Obras Orquestrales (12 Ciclo De Música Contemporánea de Málaga).

4 months ago

submitted José Luis Turina - Orquesta De Córdoba*, Ara Malikian, José Luis Temes - Exequias, In Memoriam Fernándo Zóbel - Concierto Para Violín Y Orquesta.

4 months ago

submitted Ruperto Chapí, Cuarteto Latinoamericano - String Quartets 1 & 2.

4 months ago

submitted Joaquín Rodrigo - Una Vida Por La Música.

4 months ago

submitted Joaquín Rodrigo - Homenaje A Joaquín Rodrigo.

4 months ago

submitted Filipe Pires, Grupo De Música Contemporânea De Lisboa - Chamber Music.

4 months ago

submitted Juan José Falcón Sanabria - Festival De Música de Canarias: Atlántica - Elan - Sinfonía Urbana.

4 months ago

submitted Elmar Lampson - Faden Kreuze.

4 months ago

submitted David Achenberg, Quatuor Tana - Complete String Quartets.

4 months ago

submitted Francesco Durante - Christ Church Cathedral Choir*, Soloists Of The Sixteen*, Oxford Baroque, Clive Driskill-Smith, Stephen Darlington - Requiem.

4 months ago

submitted Zeynep Gedizlioğlu* - Verbinden Und Abwenden.

4 months ago

submitted Luis de Pablo - Luisa Castellani, Jorge Chaminé, Orquestra De Cambra Teatre Lliure, Josep Pons - Tarde De Poetas.

4 months ago

submitted Tilo Medek, Guido Schiefen, The Royal Philharmonic Orchestra, Israel Yinon - Cello Concerto .

4 months ago

submitted Luis de Pablo - Luis de Pablo.

4 months ago

submitted Luis de Pablo, Massimiliano Damerini, Orquesta Filarmónica De Málaga, José Ramón Encinar - Conciertos Para Piano Y Orquesta (14 Ciclo de Música Contemporánea de Málaga).

4 months ago

submitted Luis de Pablo, Nouvel Ensemble Moderne, Lorraine Vaillancourt - Luis De Pablo.

4 months ago

submitted Rodolfo Halffter, Edison Quintana - Obra Para Piano de Rodolfo Halffter.

4 months ago

submitted Quatuor Girard, Beethoven* - Hersant* - The Starry Sky .

4 months ago

submitted Manuel Canales (2), Cambini Quartet* - Quartets De Corda - String Quartets. 18th Century Spanish Chamber Music.

4 months ago

submitted Arvo Pärt - Kayako Bruckmann, René Berman, Michael Van Krücker* - Spiegel Am Spiegel.

5 months ago

submitted R. Murray Schafer - Quatuor Molinari - Quatuors À Cordes 8 ▪ 12 String Quartets.

5 months ago

submitted Antón García Abril - Isabel Rey, Joan Martin-Royo, Ainhoa Arteta, Gabriel Bermúdez, María Bayo, José Bros, Nancy Fabiola Herrera, Ofelia Sala, José Manuel Zapata, Elena de la Merced, María José Montiel, José Ferrero (2), Ana Maria Sánchez, José Antonio López (4) - Canción Española De Concierto - Spanish Songs.

5 months ago

submitted Arnold Schönberg*, Asasello-Quartett*, Eva Resch - Insight: The String Quartets by Arnold Schönberg.

5 months ago

submitted Giovanni Albini, Quartetto Indaco - String Quartets.

5 months ago

submitted Agustín Bertomeu, Grupo LIM*, Jesús Villa Rojo* - Fantasía Para Un Higalgo de Brihuega y Otras Obras De Cámara.

5 months ago

submitted Celso Garrido-Lecca - Orquesta Sinfónica de Chile, Fernando Condon, Luis Orlandini, Coro Sinfónico De La Universidad De Chile, Hugo Villaroel Garay - Premio Iberoamericano de la Música 2000 Tomás Luis De Victoria.

5 months ago

submitted Falcón Sanabria* - Falcón Sanabria.

5 months ago

submitted Eugenio Toussaint - Música De Cámara.

5 months ago