Madrid, Spain
Joined on January 5, 2014
Releases
Marketplace
No seller rating
Buyer rating:
100.0% 43
Contributor Stats
Rank Points 3,981
Average Vote 3.89
Votes Received 38
Last 10 Day Average N/A
Last 10 Day Votes Received 0
I have been for some time here now, mainly for buying music and maintaining a catalogue my CD collection; browsing through it, you would find a lot of contemporary music (
Maurice Ohana, Elisabeth Chojnacka - Le Clavencin
),
new music (
Marc Monnet : Ensemble 2E2M - Paul Méfano, Alain Meunier, Quatuor De Cors, Quatuor De Paris - Patatras! - Chant Rigodon - Les Ténèbres De Marc Monnet
)
and minimalist music (
Philip Glass - Satyagraha
),
but also baroque (
Bach*, Gardiner* - St Matthew Passion
), classical music (
Antonio Vivaldi, Federico Guglielmo, Francesco Galligioni, L'Arte Dell'Arco - Complete Cello Concertos
), and more stuff (
Pink Floyd - The Division Bell
);
you will recognize my predilection for Chamber music (
Francisco Guerrero (2) - Grup Instrumental De València, Joan Cerveró - Chamber Music
),
especially the String Quartets (
Morton Feldman - Ives Ensemble - String Quartet (II)
)
and the Cello (
Uitti* - Uitti 2 Bows (Improvisations)
) as my favourite instrument.
You may also wonder why one would still be accumulating Cd's in the digital age; the first part of the answer is that I don't buy songs. I use to buy works rather than compilations (unless it is a compilation of works, of course (
Kronos Quartet, Terry Riley - One Earth, One People, One Love: Kronos Plays Terry Riley
).
A Work is a Whole, it includes the music piece(s), the layout, the design, the artwork, the liner notes, the credits... all in one. The second reason is that I don't listen to music as a service as you run a playlist; I own the content; I buy it for life, and I'm not keen to externalize this ownership to an algorithm. It is also the row material for an absurd intellectual game of mines: as CD's are classified in chronological order of composer's birthdate, when I randomly select one to listen out of the whole collection database, its exact location may become a kind of research (fun), and occasionally a search (not fun)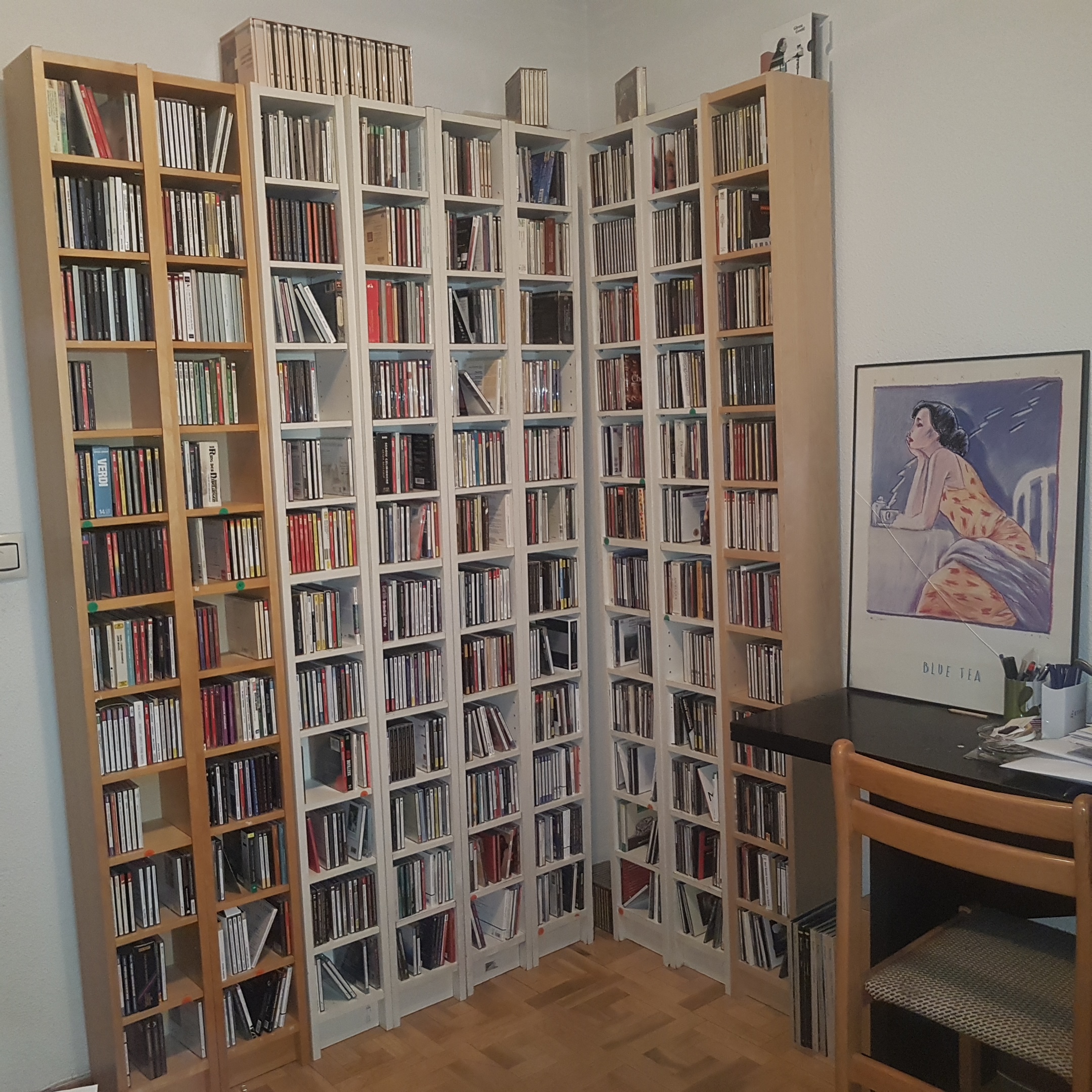 While reviewing these lines, I was listening to:
Bruno Maderna, Arditti String Quartet* - For Strings
, which I finally found through an auction on ebay..
I´m here to discover, find discontinued items, being open to the unexpected, have good fun, for the sake of my love for good music.
Feel free to browse my Collection and my wish list, send me offers about material you think I can be interested in, or simply contact for a chat.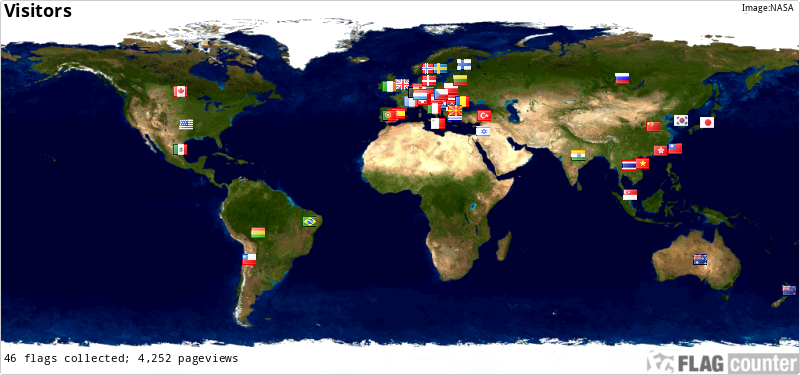 Recent Activity

added Elliott Sharp - Xenocodex to their wantlist.

7 days ago

added Kodály*, Kodály Quartet - String Quartets Nos. 1 & 2 to their wantlist.

7 days ago

added Frederic Rzewski - De Profundis to their wantlist.

7 days ago

added Mauricio Kagel - Saschko Gawriloff, Siegfried Palm, Bruno Canino - 6 to their wantlist.

7 days ago

added Handel*, The Brook Street Band - Sonatas For Violin And Basso Continuo to their collection.

8 days ago

submitted Handel*, The Brook Street Band - Sonatas For Violin And Basso Continuo.

8 days ago

added Matthew Quayle (2), The Avalon String Quartet - String Quartets Nos. 1 - 3 to their collection.

8 days ago

submitted Matthew Quayle (2), The Avalon String Quartet - String Quartets Nos. 1 - 3 .

8 days ago

added Christian Wolff - Kompositionen 1950 - 1972 to their collection.

8 days ago

added Art Ensemble Of Chicago* - Chi Congo to their collection.

8 days ago

added Art Ensemble Of Chicago* - Live In Paris to their collection.

8 days ago

added Charlemagne Palestine - Charlemagne At Sonnabend to their collection.

8 days ago

added Jim O'Rourke - Tamper to their collection.

8 days ago

added Carl Czerny, Sheridan Ensemble - String Quartets to their collection.

8 days ago

submitted Carl Czerny, Sheridan Ensemble - String Quartets.

8 days ago

added Matilde Capuis, Gabriele Derendorf, Krista Kern (2) - Werke Für Violoncello Und Klavier Vol. 2 to their wantlist.

11 days ago

added Ivan Fedele - Mosaïque to their wantlist.

11 days ago

added Gerard Pape* - Electroacoustic Chamber Works to their wantlist.

11 days ago

added Gerard Pape* - Ascension To Purgatory to their wantlist.

11 days ago

added Gerard Pape* - Lux Fugit to their wantlist.

11 days ago

added Gerard Pape* - Erik Drescher, Olga Krashenko, CLSI String Ensemble*, Ensemble "U"*, Estonian National Symphony Orchestra, Risto Joost, Gerard Pape* - Harmonies to their wantlist.

11 days ago

added Shostakovich* & Kabalevsky* / Prokofiev*, Steven Isserlis, Olli Mustonen - Cello Sonatas / Ballade to their wantlist.

14 days ago

added Rachmaninov* / Shostakovich* / Schnittke* - Leonid Gorokhov / Nikolai Demidenko - Cello Sonatas to their wantlist.

14 days ago

added The Art Ensemble Of Chicago - Les Stances À Sophie to their wantlist.

14 days ago

added Terry Riley, Krishna Bhatt - Terry Riley Krishna Bhatt Duo to their wantlist.

15 days ago

added Steve Lacy - Stamps to their wantlist.

15 days ago

added Morton Feldman - The Orchestra Of The S.E.M. Ensemble*, Petr Kotik - Turfan Fragments to their wantlist.

15 days ago

added Phill Niblock - Music For Cello to their wantlist.

15 days ago

added Chesterfield (6) - Consuelo to their wantlist.

15 days ago

added Schoenberg* - New Vienna String Quartet / Evelyn Lear - The Complete String Quartets to their wantlist.

16 days ago

added John Cage - The Works For Violin 5 to their wantlist.

16 days ago

added John Cage, Joëlle Léandre - The Wonderful Widow Of Eighteen Springs to their wantlist.

16 days ago

added Arnold Schoenberg, Mendelssohn String Quartet - String Quartet No. 1 In D Minor, Op. 7 to their wantlist.

16 days ago

added Alfred Bruneau / Orchestre National d'Ile De France*, Jacques Mercier (3) - Requiem - Lazare to their wantlist.

16 days ago

added Charlemagne Palestine - In-Mid-Air (Golden 3) to their wantlist.

17 days ago

added Charlemagne Palestine - Music For Big Ears to their wantlist.

17 days ago

added Charlemagne Palestine - Continuous Sound Forms (Golden 2) to their wantlist.

17 days ago

added Charlemagne Palestine - Alloy (Golden 1) to their wantlist.

17 days ago

added Charlemagne Palestine - Jamaica Heinekens In Brooklyn to their wantlist.

17 days ago

added Charlemagne Palestine - Schlongo!!!daLUVdrone to their wantlist.

17 days ago

added Mika Vainio, Pita & Charlemagne Palestine - Three Compositions For Machines to their wantlist.

17 days ago

added Charlemagne Palestine - Godbear to their wantlist.

17 days ago

added Charlemagne Palestine - Karenina to their wantlist.

17 days ago

added Charlemagne Palestine - March 7, 1975 to their wantlist.

17 days ago

added Charlemagne Palestine - Charlemagne At Sonnabend to their wantlist.

17 days ago

added Charlemagne Palestine - Four Manifestations On Six Elements to their wantlist.

17 days ago

added Charlemagne Palestine - Four Manifestations On Six Elements (Golden 5) to their wantlist.

17 days ago

added Mauricio Kagel - Schönberg Ensemble, Rundfunkchor Berlin - Trio In Drei Sätzen, Schwarzes Madrigal to their collection.

17 days ago

added Art Ensemble Of Chicago* - Reese And The Smooth Ones to their collection.

17 days ago

added Friedrich Cerha / Franz Schreker - Heinrich Schiff / Netherlands Radio Chamber Orchestra* / Peter Eötvös - Konzert Für Violoncello Und Orchester / Kammersymphonie In Einem Satz to their collection.

17 days ago