Geographic Location: Finland, Europe (Homeland of sauna, sisu and Perkele!)
Joined on September 14, 2014
Releases
Releases Rated 202
Rating Average 3.82
Marketplace
Seller rating:
99.9% 2,378
Buyer rating:
99.1% 108
Contributor Stats
Rank Points 6,886
Average Vote 4.04
Votes Received 47
Last 10 Day Average N/A
Last 10 Day Votes Received 0
Groups
I'm a 90s and early '00s electronic music collector from Finland. Focusing on Eurodance/Makina/Happy Hardcore/Eurobeat/Trance/Hard Trance/Techno/Freestyle.
I sell doubles and hoarding stocks in here just a hobby.
WELCOME TO MY STORE!
Shipping costs will be automatic calculated by weight, size and your location, when you add item(s) to your cart.
No discount on shipping costs. Buyer pays all shipping costs.
Please read My Seller Terms before ordering! Thanks!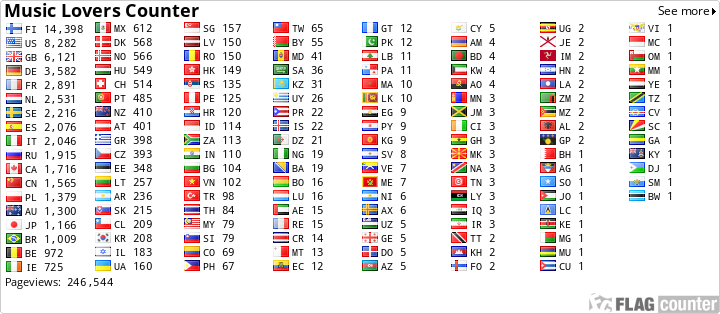 Counter started 12 July 2015